Is Going Backwards Backward Thinking?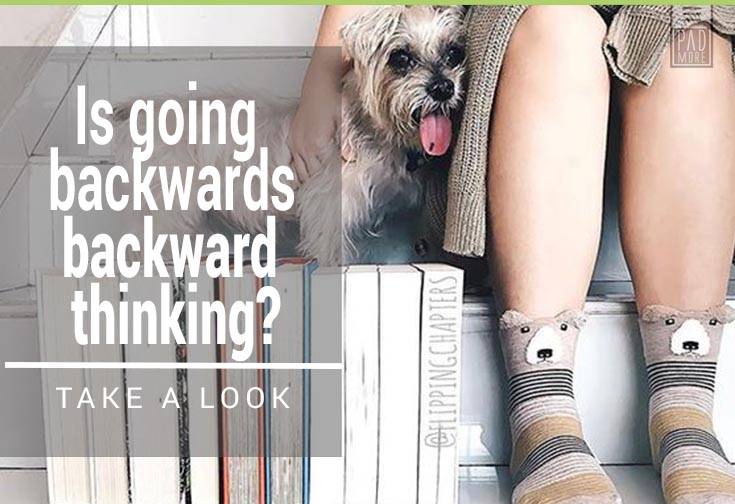 Backward thinking generally refers to the type of thinking that is more attached to the past than the future. Does that mean that backward books are a thing of the past?
We're still debating on it. It seems that that the discussions of the pros and cons are still going on. We can still see photographs of backward books in Bookstagram posts and decor magazines, even online reporters discussing them in media articles. But what comprises "backward books"? In this case, is not books that are obsoleted or that discuss ideas no longer relevant. In fact, it is the moniker assigned to a decoration and photography trend were bookshelves are shown with all its books turned BACKWARD on the shelf, the books flipped, disguising their titles for a neutral look.
The Post That Started it All
As reported by journalist Kristian Wilson, even though the "trend" was first seen in 2014, it resurfaced in full force in 2017 when Apartment Therapy shared a photo of lifestyle blogger Carrie Waller's bookshelf on its Instagram feed with the caption: "Books don't match your decor? Don't fret. The incredibly easy solution? Flip them for a perfectly coordinated look."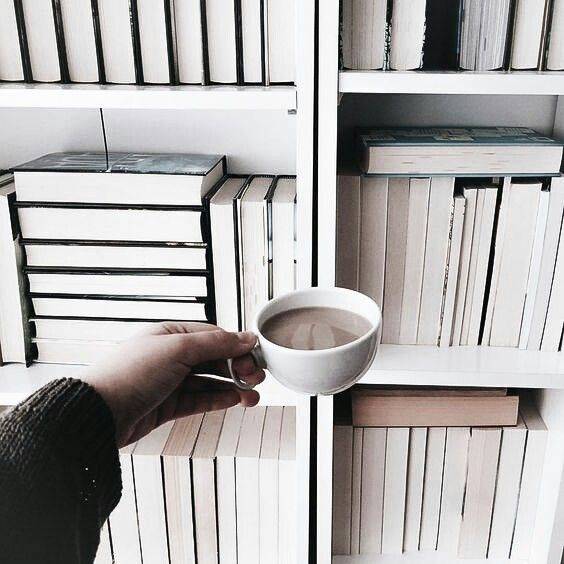 A clean, neutral look can be great for houses and apartments with a minimalist decor and palette. After all, spaces meant for relaxation (like spas) use neutrals in their designs. This is why the trend has been adopted by interior designers and book lovers alike. It's their way to adopt the motto of a modern, neutral decor which is:
"There is beauty in simplicity."
Less color can translate to less messy, more peaceful, and less stressful. Kristin Wilson states it as a hidden benefit for going for a backwards books aesthetic with this explanation:
"The uncommon arrangement helps some neuroatypical people from being overwhelmed by the clashing colors in their book collections..."
Old paperbacks can come out of hiding.
We all love new books, not only to read them, but to display them with pride. But what happens to our old, damages books? They probably get relegated to a closet, or a box under our beds. Now, you can bring those in good conditions back and place them in your bookshelves. If their spines show the tear and wear, you can now hide it. To quote Nina George in The Little Paris Bookshop: "We all grow old, even books. But are you, is anyone, worth less, or less important, because they've been around for longer?" This option of shelving books can make home libraries populated with damaged paperbacks look better on the shelf. That way you can say what American architect Jaquelin T. Robertson once wrote: "I continue to be interested in new things that seem old and old things that seem new."
"We all grow old, even books. But are you, is anyone, worth less, or less important, because they've been around for longer?"
Direct attention to other books.
Even detractors have to agree that backward books make excellent temporary photo backdrops. They can even direct the attention to your favorite books if you keep those with their spines facing. The contrast directs the eyes to where color remains. Take note from Steve Jobs: "Design is a funny word. Some people think design means how it looks. But of course, if you dig deeper, it's really how it works."
Look at what Jackie & Kirsten of Beyond the Book Ends did in their photo with The Library Book and its powerful red cover. It's a great idea to spotlight the book you're reading or to showcase your most beautiful book. As designer Nate Berkus shares with us:"Your home should tell the story of who you are, and be a collection of what you love."
"Design is a funny word. Some people think
design means how it looks. But of course,
if you dig deeper, it's really how it works."
Portray a mysterious persona.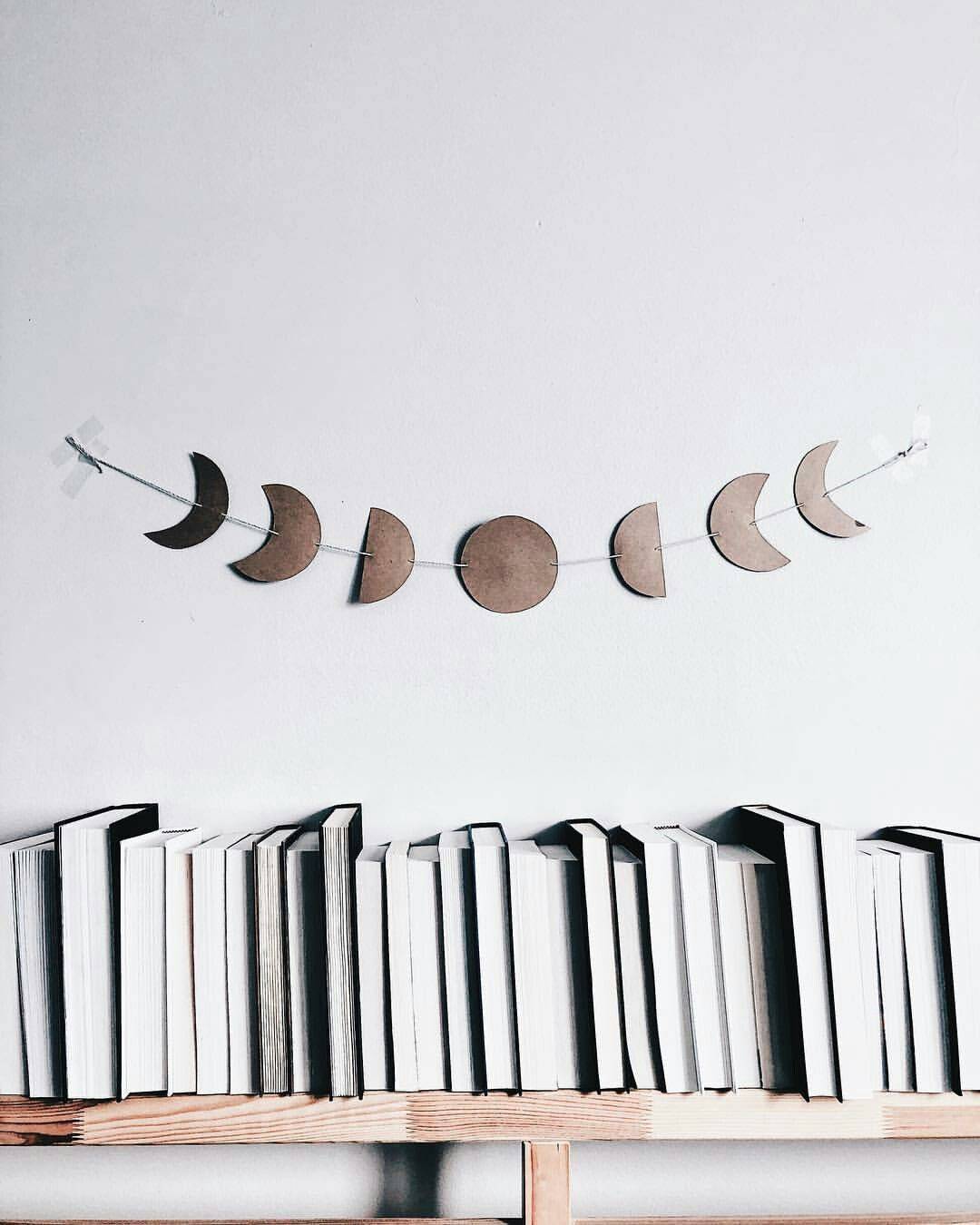 We all know the inevitable attraction we feel for those mysterious characters in our fiction. In his Oracles, the 17th century Spanish writer and Jesuit priest Baltasar Gracian advises readers who want power to "keep matters in suspense" because "mystery causes veneration."
"Keeping matters in suspense" can give you some power. Well, now is your chance to be mysterious too. By keeping your books permanently facing backward means that every time you have visitors, they will go crazy trying to figure you out. So, keep your guests guessing.
Even Albert Einstein thought it is great to be mysterious: "The most beautiful thing we can experience is the mysterious. It is the source of all true art and science." And we are not dumb enough to contradict one of the smartest persons in history, therefore, mysterious it is.
"The most beautiful thing we can experience
is the mysterious. It is the source of all true
art and science."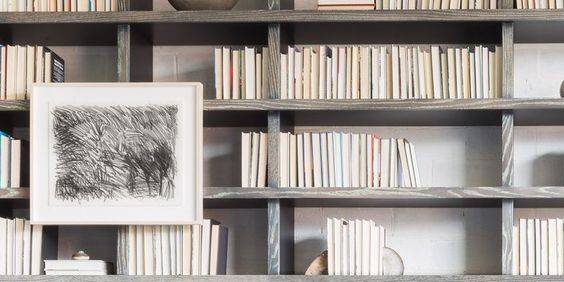 This "minimalist style" is not for everyone. Danielle Fox, design & architecture freelancer for ElleDecor wrote harsh words to describe what she thinks is an utter abomination. Here's what she wrote:
"Like sad, lonely decoupage, a shelf of inward-facing books offers the aesthetic of sandpaper. And all guests are left to blink at one another, rather than scanning the shelf and talking about the virtues of Virginia Woolf over John Green."
She's definitively not happy with people decorating their houses this way. She even asks for people to stop acting as if it is a trend, and to question the sanity of those who continue with this practice:
"Well, if you go to someone's house and they have turned all of their books BACKWARD on the shelf — girl, RUN. That person is a sociopath."
Will be unable to showcase your personality.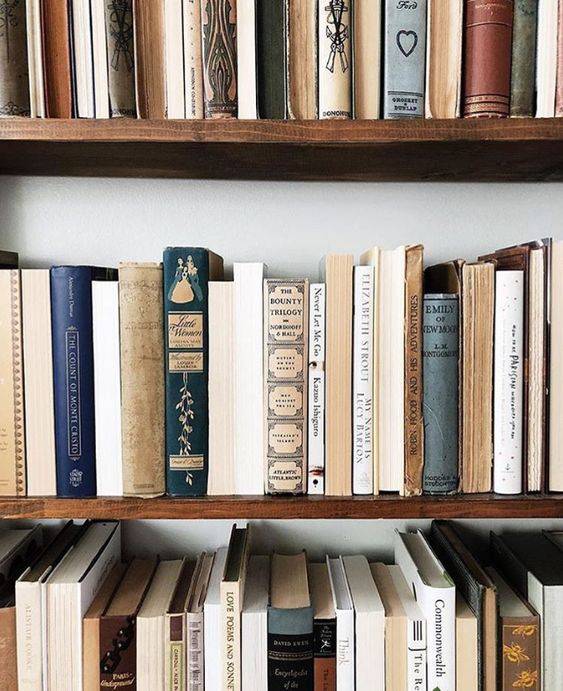 You can tell a lot about the person by looking at their books. How serious they are, or what themes and genres they favor. You can also learn if they are fangeeks of specific series or authors. And it will be obvious if they prefer hardcovers to paperbacks. Harvard professor Leah Price summarizes it perfectly by writing: "To expose a bookshelf is to compose a self." Bookshelves are definitively an expression of self. James Woods, staff writer at The New Yorker, Professor of the Practice of Literary Criticism at Harvard University, and author of How Fiction Works has an interesting way of referring to bookshelves. He calls them "the adult show shelves". Meanwhile, Jonathan Lethem, author of the bestseller The Fortress of Solitude, prefers a more romantic approach and calls them "the object of childhood longing". Even if you call them Show-shelves or Objects of Childhood Longing, bookshelves are a reflection of your self.

"Even if you call them Show-shelves or Objects
of Childhood Longing, bookshelves are a
reflection of your self."

Will be unable to easily select the next book to read.
The tradition of organizing our books spine-out dates back to 1535. That means that every time you tuck a book away with the title-bearing spine pointing out, you're carrying on a tradition that began roughly 480 years ago. Before that, there were scrolls, and once books arrived, they were printed one by one by a craftsman. They were highly valuable, in short supply, and decorated with quality materials and ornaments. Therefore, to protect them, people place their spines facing the inside of the bookshelves. Once the printing press took over the business, the spines with the title printed appeared for the first time. But, why are our books stacked this way? Well, the most obvious reason is that the book title is printed on the spine, and we choose our books, or at least recognize our books, by their title. Although if we were really honest, we choose them by the cover.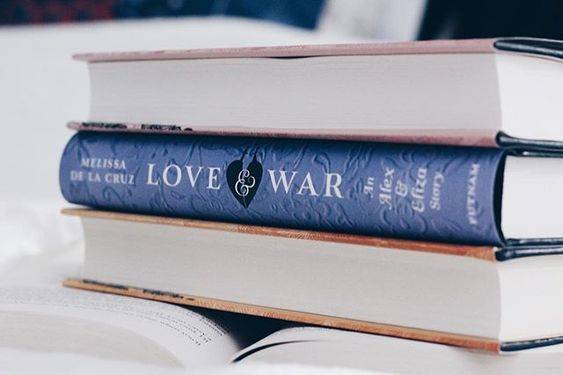 "With so many books to choose from, how does a reader decide which one to pick up?" Personally, I'm waiting for someone to invent a rotary bookshelf that I could crank to see the front of each of my books. Until then, the easiest way to identify books in the least amount of space is by placing them with their spines out.
"With so many books to choose from,
how does a reader decide which
one to pick up?"

A quote with which all readers can relate...
"Harriet, to hide her excitement, had turned to the bookshelves in the corner between the windows and the fireplace. The books, untidily arranged, some standing, some piled on their sides, with newspapers and magazines wedged among them, confused her. There were no sets and a great many were paper-backed. She saw friends - Mr. Dickens was present — and nodding acquaintances - Laurence Sterne, for instance, and Theodore Dreiser — but they were among strangers: Henry Miller, Norman Douglas, Saki, Ronald Firbank, strangers all."― Jack Iams, Table For Four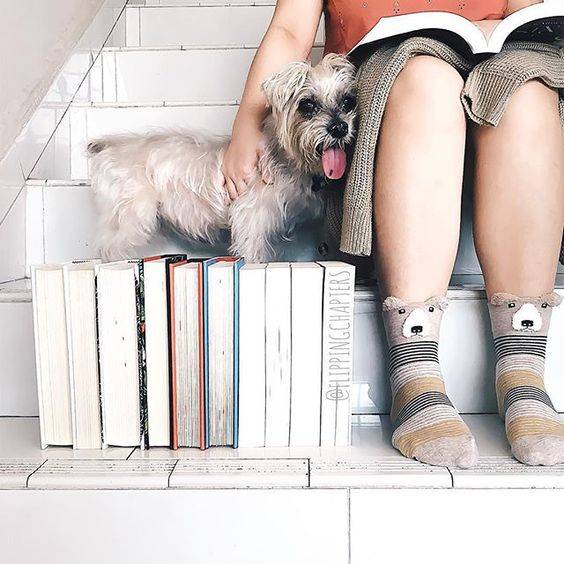 How you choose to display your books in your home and how you share your bookstagram aesthetics should always be a reflection of your taste and style- so don't conform to what's trending – be yourself. That's always in style!
Share with other booklovers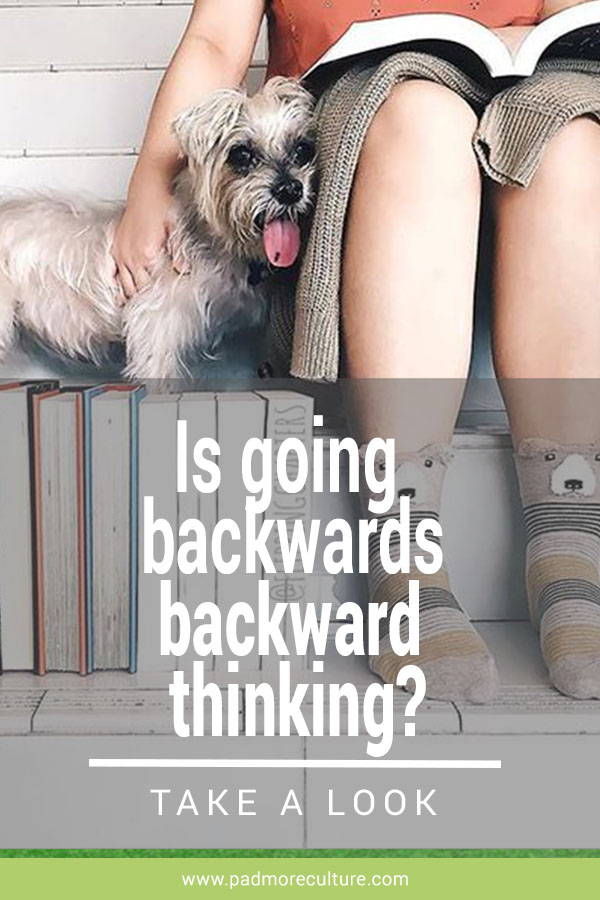 If you would like to be a guest blogger, contact editorial@padmorepublishing.com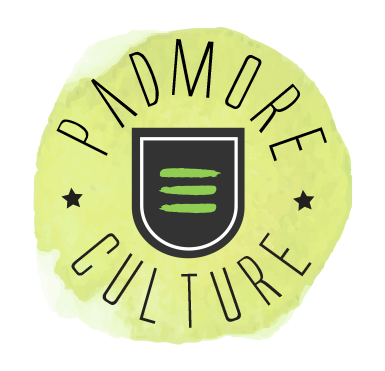 Before you go, sign up for the latest on books and literary gifts, offers and bookish news.

Comments
Follow us on Instagram