Daisy Jones & the Six took over bookstagram, vlogs, and blogs all over the world this month. We are happy to share what we compiled as the best reviews for this awesome book!
Reid delivers a stunning story of sex, drugs, and rock 'n' roll in the 1960s and '70s in this expertly wrought novel. Mimicking the style and substance of a tell-all celebrity memoir, the book is narrated by a character whose identity is a secret until the end. The book's prose is propulsive, original, and often raw. Readers will accept and appreciate why and when the narrator's identity is finally revealed. Reid's gift for creating imperfect characters and taut plots courses throughout this addictive novel.

Taylor Jenkins Reid succeeds in making this utterly compelling from the very first sentence, and she makes you wish these musicians actually existed, so you could hear their music and watch videos of their performances, to catch a piece of the fictional legend she has made you believe in.

Taylor Jenkins Reid always writes the most unique and brilliant stories. Daisy Jones & The Six is a book unlike any I've read before.

Look at this beauty!! I hope this review does it justice ♥

When it girl Daisy Jones is paired with rising rock band The Six, the result is a level of talent and chemistry never before witnessed in the music industry. But with all success stories, there are challenges hidden behind the scenes. The complicated relationship between band mates, the precarious balance of group dynamics, respect for the interdependent and connected artistic process, and everyone's personal demons that choose the perfect moments to come out and play.
Daisy Jones & the Six is organized into a flawlessly arranged compilation of interview responses from band members, crew, family, and industry elite, allowing readers to follow most everyone's point of view while reflecting on what led to this fictional band's infamous split in 1979. The author excels at showing how perspectives can differ so greatly it's almost comical. But it's painful too. The culture of sex, drugs, and rock 'n' roll was running rampant, but it doesn't mean everyone was having fun. Addiction was a well-explored element in this story, showing how it touches every part of the human condition, creating lies, crossing boundaries, and damaging self-control. Another memorable element was the bold strength of the women featured. The 1970's setting was the time of second wave feminism, and subtle and not so subtle shout outs to this movement were threaded throughout this book. Full of impressive depth, a fun writing style, and the palpable feeling of "making the greatest f@cking music in the world", Daisy Jones & the Six was an incredible reading experience. You'll have to keep reminding yourself it's fiction. I can't wait for you to read it!
My favorite quote:
"When you're in a situation like that, when you have a man looming over you, it's as if every decision you made to lead to that moment—alone with a man you don't trust—flashes before your eyes. Something tells me men don't do that same thing. When they are standing there, threatening a woman, I doubt they count every wrong step they made to become the asshole they are. But they should."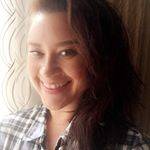 Reviewed by Jennifer Castro, a lovestruck reader and reviewer who simply cannot get enough beautiful words. You can find her on goodreads and instagram @feather_lashes and goodreads.com/featherlashes

What Bookstagramers are Saying!
GIFTS TO PAIR THIS BOOK WITH
Share with other booklovers
If you would like to be a guest blogger, contact editorial@padmorepublishing.com