Kids' Movies Based on Books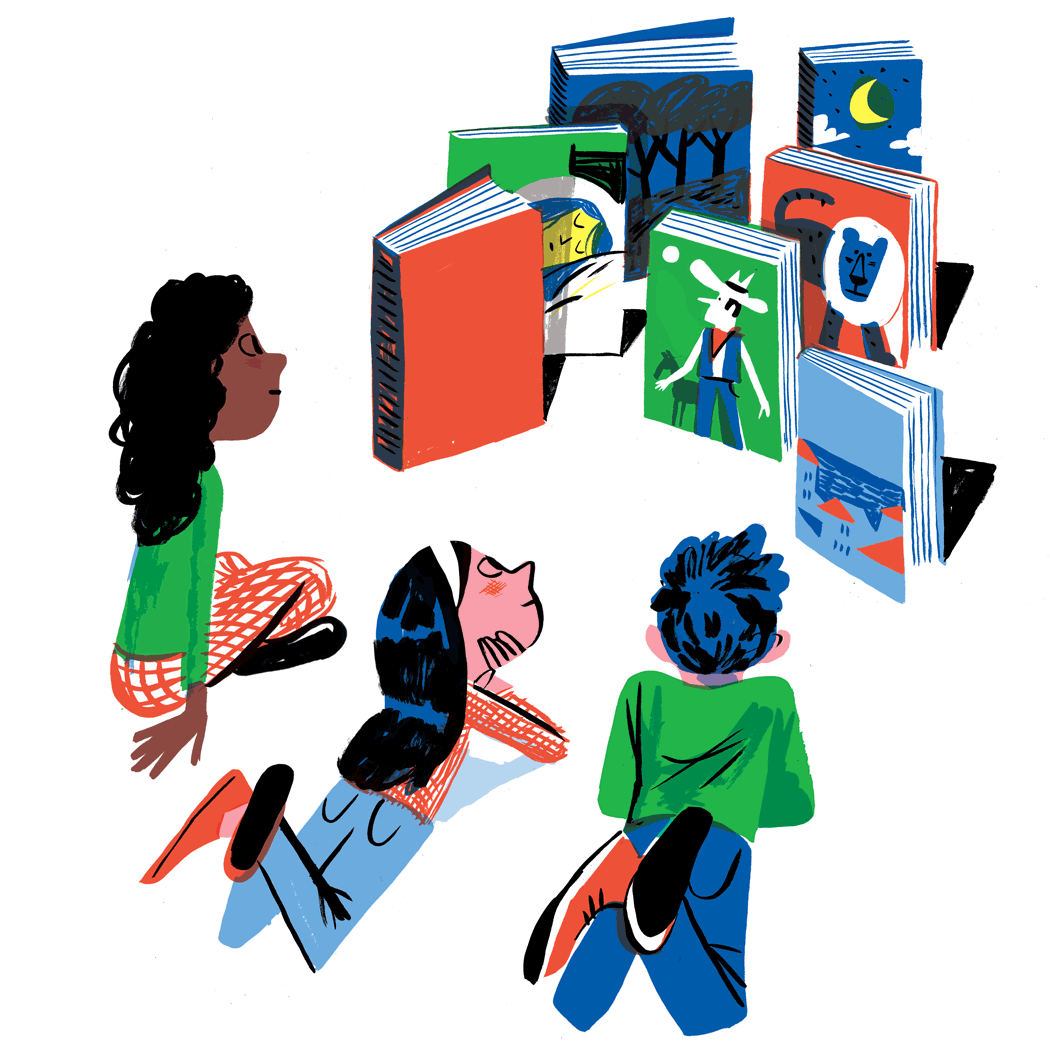 Movies vs. books. Why we debate which one to choose? Why can we have both? There's a consensus around teachers and parents that kids get more excited about reading a book which they know a movie adaptation has been made. Here are some kids' books that have adaptations streaming right now. Buy the book, presented it to your kids, and entice them to read them before watching the movie. A movie date can be even set up in advance to rally them up to read the book quickly.
The Spiderwick Chronicles
The Spiderwick Chronicles: The Complete Series
Join twins Jared and Simon and their older sister, Mallory, as they discover the fantastical world of Spiderwick. This complete set of The Spiderwick Chronicles includes The Field Guide, The Seeing Stone, Lucinda's Secret, The Ironwood Tree, and The Wrath of Mulgrath.

Each paperback in this boxed set of the #1 New York Times bestselling Spiderwick Chronicles series, which has more than 12 million copies in print worldwide, features all-new art from Tony DiTerlizzi.

Mr. Lemoncello's Library Books
Discover the New York Times bestselling series and what James Patterson calls "the coolest library in the world" with Mr. Lemoncello's 4-Book Boxed Set!
When Kyle learns that the world's most famous game maker, Luigi Lemoncello, has designed the town's new library and is having an invitation-only lock-in on opening night, he's determined to be there! But the tricky part isn't getting into the library—it's getting out. Because when morning comes, the doors stay locked. Kyle and the other kids must solve every clue and figure out every secret puzzle to find the hidden escape route!
The set includes four paperback editions of the New York Times bestselling books: Escape From Mr. Lemoncello's Library, Mr. Lemoncello's Library Olympics, Mr. Lemoncello's Great Library Race, and Mr. Lemoncello's All-Star Breakout Game.
A Series of Unfortunate Events
Lemony Snicket's unhappy tale of the unlucky Baudelaire siblings begins with The Bad Beginning. In this short bothersome book alone, the three orphans encounter a greedy and repulsive villain, itchy clothing, a disastrous fire, a plot to steal their fortune, and cold porridge for breakfast.
Should you not mind deadly serpents, slippery salamanders, lumpy beds, large brass reading lamps, lng knives, and terrible odors, then proceed with caution to the second book in the miserable series, The Reptile Room. Readers unbothered by inclement weather, hungry leeches, and cold cucumber soup will want to continue with the third installment, The Wide Window. Others will not.
If you've got the stomach to wade through the first three tragic tales in Lemony Snicket's A Series of Unfortunate Events, then this troubling collection might be the one for you. Several loathsome extras, including a compilation of unsettling quotations and a very disturbing portrait, await those who successfully complete the wretched journey. You've been warned!
Patrick Ness's Carnegie Medal–winning masterwork is poised to attract a discerning crossover audience.
The monster in Conor's backyard is not the one he's been expecting — the one from the nightmare he's had every night since his mother started her treatments. This monster is ancient. And wild. And it wants something from Conor. Something terrible and dangerous. It wants the truth. From the final idea of award-winning author Siobhan Dowd — whose premature death from cancer prevented her from writing it herself — Patrick Ness has spun a haunting and darkly funny novel of mischief, loss, and monsters both real and imagined.
The Indian in the Cupboard
Full of magic and appealing characters, this classic novel takes readers on a remarkable adventure.
It's Omri's birthday, but all he gets from his best friend, Patrick, is a little plastic Indian toy. Trying to hide his disappointment, Omri puts the Indian in a metal cupboard and locks the door with a mysterious skeleton key that once belonged to his great-grandmother. Little does Omri know that by turning the key, he will transform his ordinary plastic Indian into a real live man from an altogether different time and place! Omri and the tiny warrior called Little Bear could hardly be more different, yet soon the two forge a very special friendship. Will Omri be able to keep Little Bear without anyone finding out and taking his precious Indian from him?
Magic School Bus Rides Again
The Magic School Bus returns with an updated cast of characters in a brand-new Netflix show!
Buckle your seatbelts! The Magic School Bus is back and ready to ride again!Meet Walkerville's newest class with this introduction to The Magic School Bus, perfect for the series' youngest fans. Learn all about your favorite students from the original series like Keesha, Ralphie, D.A., and Arnold, plus a few new friends.
DreamWorks Shrek (Little Golden Book)
DreamWorks' Shrek—finally retold in a Little Golden Book!
For the first time ever, enjoy the story of Shrek, Donkey, Princess Fiona, and all the fairy-tale creatures from Far Far Away in this all-new Little Golden Book perfect for children ages 3 to 5 and Shrek fans of all ages! Poor Shrek just wants to live peacefully in his swamp, but a kingdom of fairy-tale creatures has arrived uninvited. Lord Farquaad promises to give Shrek his swamp back on one condition: Shrek must rescue Princess Fiona from the castle where she is guarded by a fire-breathing dragon. An ornery ogre, a talking Donkey, and a curse only true love's first kiss can break—now retold in a Little Golden Book!
The Princess and the Frog
Inspired by the hit Disney movie, "The Princess and the Frog". Tiana is a hardworking young woman who has always dreamed of owning the finest restaurant in all of Louisiana. When her dreams turn awry, she looks to the evening star and makes a wish, bringing her to face to face with the with a frog prince who promises to make her dreams come true! She kisses him to seal the deal but the outcome turns Tiana's life upside down and leads them both in a race against time to put things right. Join Tiana, Prince Naveen, and their Bayou friends as they go on an adventure of a life-time. Discover how she finds love and learns all about what is truly important in the Little Golden Book retelling of Disney's The Princess and the Frog.

This fun family read-aloud is a story of quick wits, friendship, and inclusivity from the creators of The Gruffalo!
The witch and her cat are happily flying through the sky on a broomstick when the wind picks up and blows away the witch's hat, then her bow, and then her wand! Luckily, three helpful animals find the missing items, and all they want in return is a ride on the broom. But is there room on the broom for so many friends? And when disaster strikes, will they be able to save the witch from a hungry dragon?
Share with other booklovers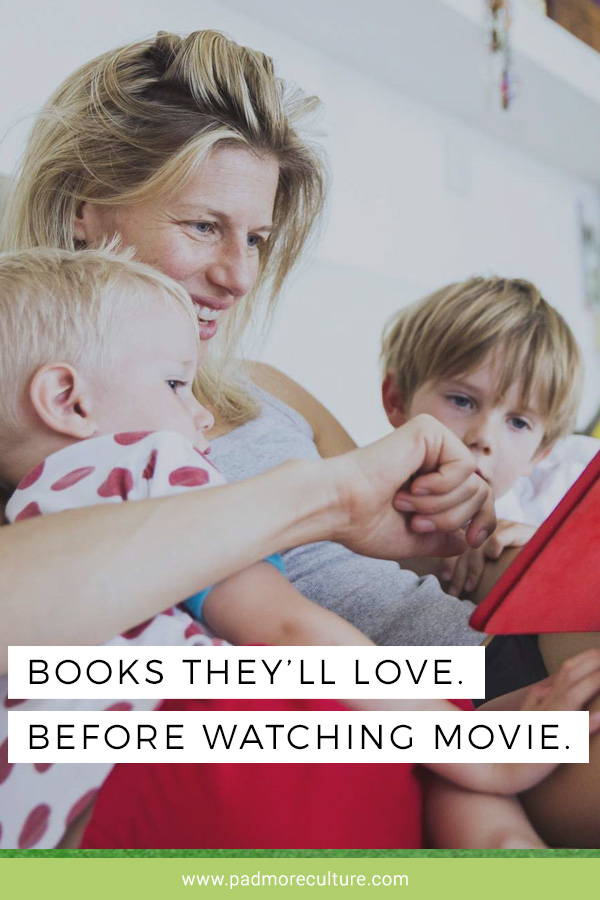 Comments
Follow us on Instagram