A Bookish Home with Hotel Roots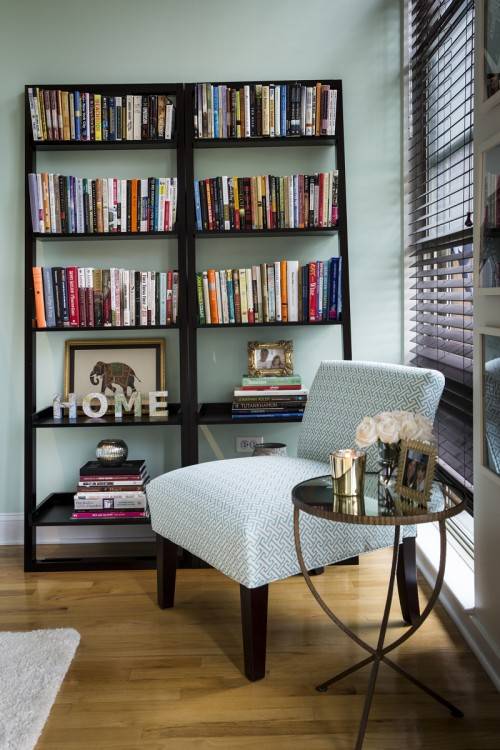 Ann Ueno and her husband, Rick, both had worked for hotels most of their adult lives, so when it came time to decorate their house, they took some ideas from hotel decoration and implemented them in their house. Books, of course, are a huge part of this, since most hotels' lobbies add books to their decor in some way or another. For Ann, it was a no brainer since she is a book nerd herself. She opened her home to the staff of Design Sponge, and here is what she had to share.

"My husband and I are big readers and using our books as art, incorporated into our living space, just made sense. This little nook features artwork from Jaipur, fresh flowers, and personal photos that make our house a home. I have two slipper chairs that I recovered with Caitlin Wilson textiles and LOVE how they turned out. My favorite piece in this space is the "Home" letters covered with maps of places we've traveled."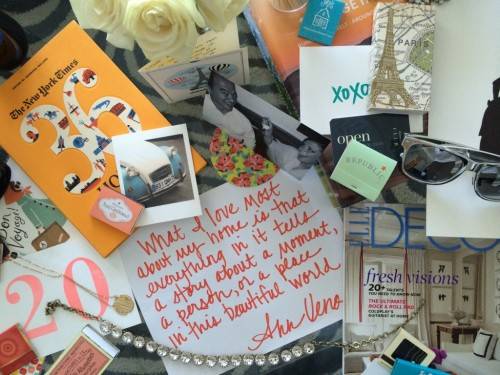 She likes to collects memorabilia from places they have visited like Madrid, Paris, and Uruguay, along with her own graphic design and photography. Their decoration choices truly reflect their personal life and bring out so many amazing memories they've had while traveling.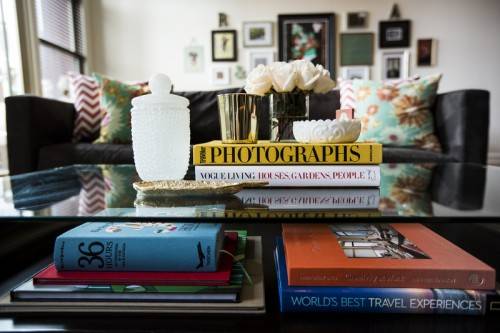 Case in point, their coffee table vignette. Photography books alongside traveling books, beautiful! Here's a hint Ann offers to fellow table book collectors: take the cover off of coffee table books. You will often find the original binding is absolutely beautiful and better than the paper cover the book comes with.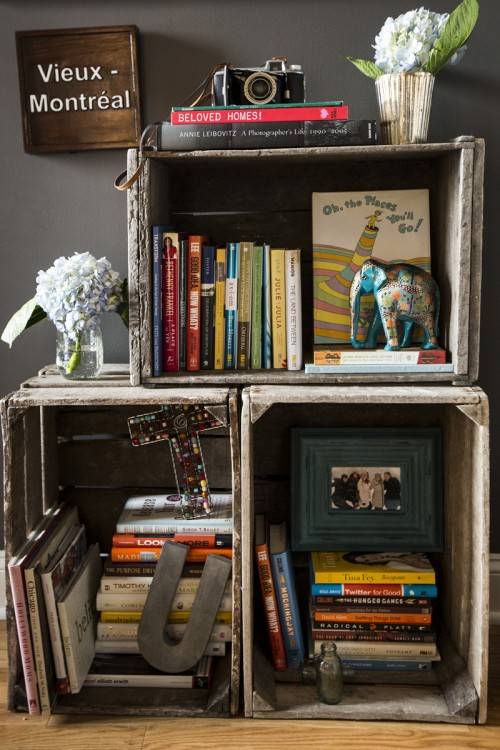 Ann saw these vintage flower crates at a flower shop in Chicago and knew she had to have them in her house, despite the fact that she had no idea what she would use them for. She negotiated a price, put them in her trunk and had the "I will find a home for these eventually" mentality. And, voila! She made storage to house an array of books and frames and things she couldn't find a home for. It's like a junk drawer, but more visually appealing.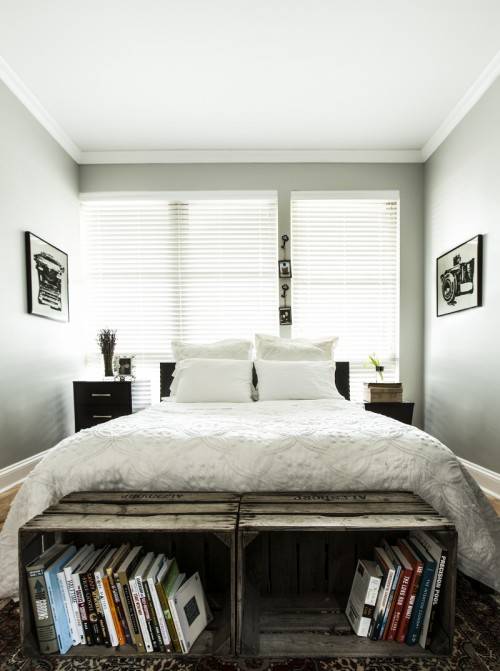 Ann confessed to reporter Amy Azzarito that having a guest bedroom was important to them. They love hosting and they've even had people live with them for weeks and months at a time. They designed this space with a simple and neutral aesthetic and added books at the foot of the bed. Her favorite part of this room is the vintage typewriter and camera artwork that hangs on the walls.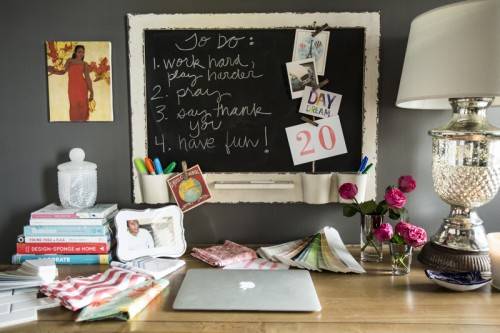 She even has books stacked in her home office's desk. This is the space where she blogs, ideates, prays, creates, and works. She always have a candle lit when she is in here. "It really is a great space of our house I can call my own."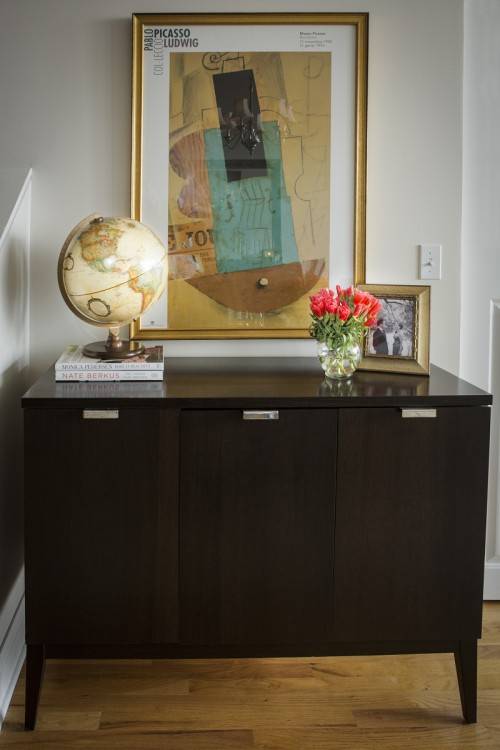 To end the tour, we'll show you a credenza she keeps near the dining room ready for cocktails when company is over. In the meantime, she keeps it simple with a piece of art from Barcelona as the focal point, a globe, a couple of books, and the couple's wedding picture.
There you have it. A house full of books! Hope it has inspired you to do something similar in your home.

If you want to see other rooms of her apartment and read more about how she achieved her hotel's aesthetic, go to Amy's Design Bloom's article, here.
Share with other booklovers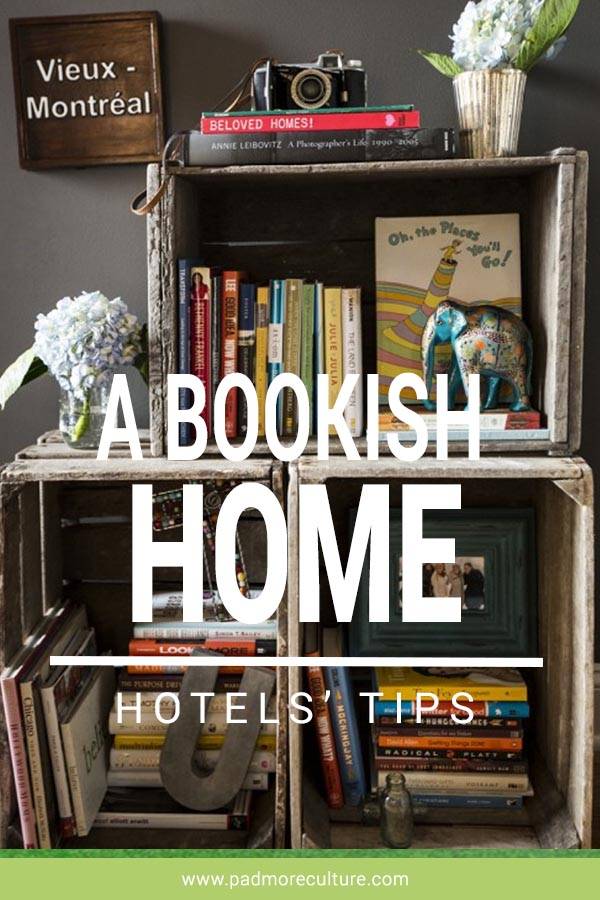 If you would like to be a guest blogger, contact editorial@padmorepublishing.com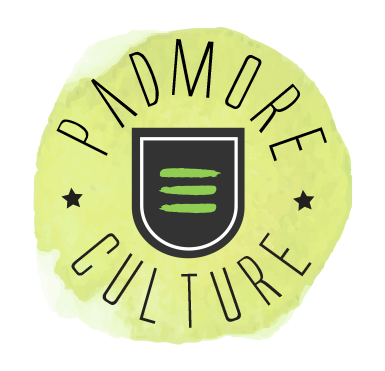 Before you go, sign up for the latest on books and literary gifts, offers and bookish news.

Comments
Follow us on Instagram