Will readers like Amazon's version?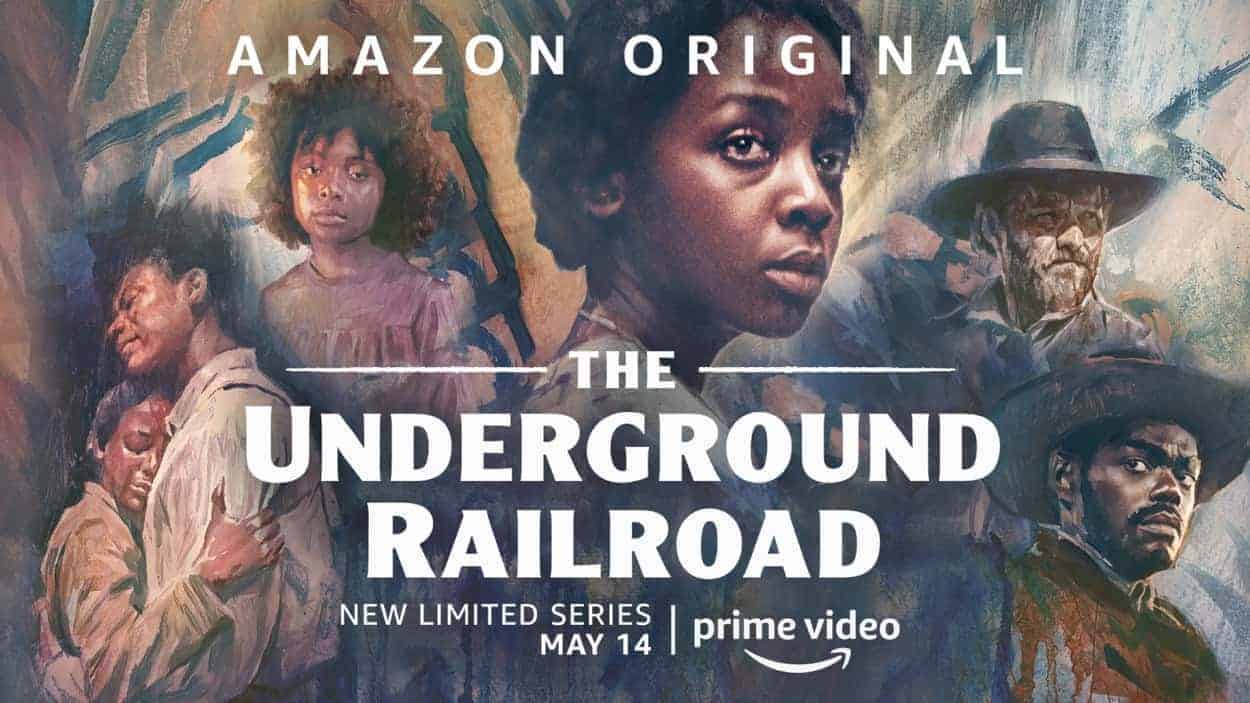 "UGRR" is here! The Pulitzer Prize-winning novel The Underground Railroad by Colson Whitehead is getting a much deserved movie adaptation in a ten one-hour long episodes series that will start airing on May 14 on Amazon Prime. Will it be up to the readers standards?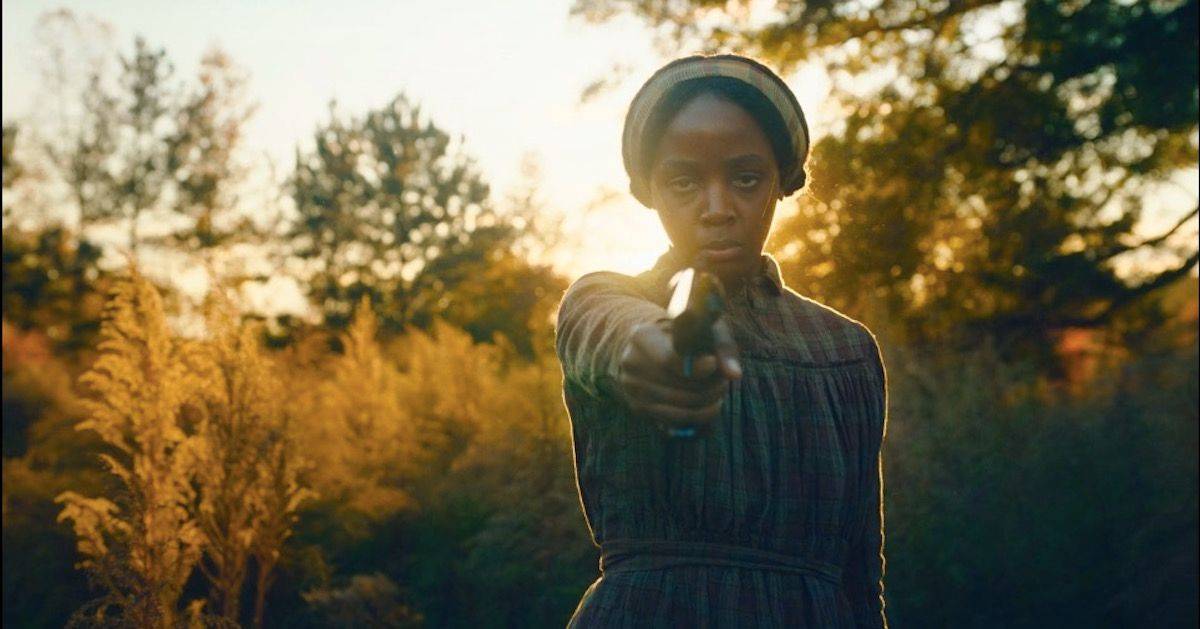 So far, from the first episode, we can tell that the imagery in the movie is as fantastic as readers will hope for, due to the inspiration that comes from the world created by the author, where a mixture of realism and magic comes together in a poetic masterpiece.
But will it become too surreal further along? It's too early to tell, but we're confident it will stay its course and will not stray far from Mr. Whitehead's words and world-building.
Who's behind the movie adaptation?
None other than Brad Pitt, whose company Plan B Entertainment, is also responsible for the Oscar Winner movies 12 Years A Slave and Moonlight.
Other award-winning films that have got nominated for the Best Film from 2010 to 2020 are The Tree of Life, Moneyball, Selma, The Big Short and Vice. In 2020 the production house was working on making the adaptation for the novel Americanah by Chimamanda Ngozi Adichie, although the project is on hold at the moment, another victim of the Covid-19 Pandemic.
We believe that's a good sign that Brad Pitt is involved since his company has a track record for dealing with serious topics in the right tone.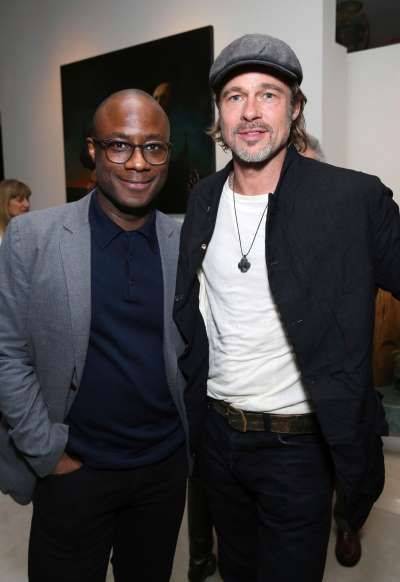 Is the director a perfect choice?
If his previous work in his Oscar-winning Moonlight (2016) and If Beale Street Could Talk (2018) is testament of what he's capable of, we'll say that the story is in good hands. Barry Jenkins himself directed all 10 episodes and wrote or co-wrote several.
In a statement included in the press notes, Jenkins said that as a child the words underground railroad evoked images for him of "black folks building and working and thriving on vessels of their own creation far beneath the ground."
That is one of the many reasons he was the ideal person to adapt a novel built on the power of metaphor and imagination.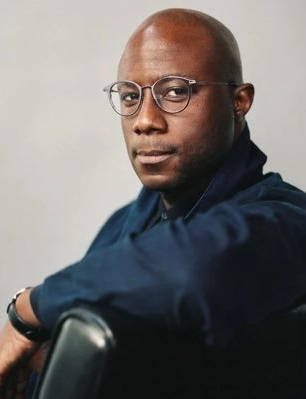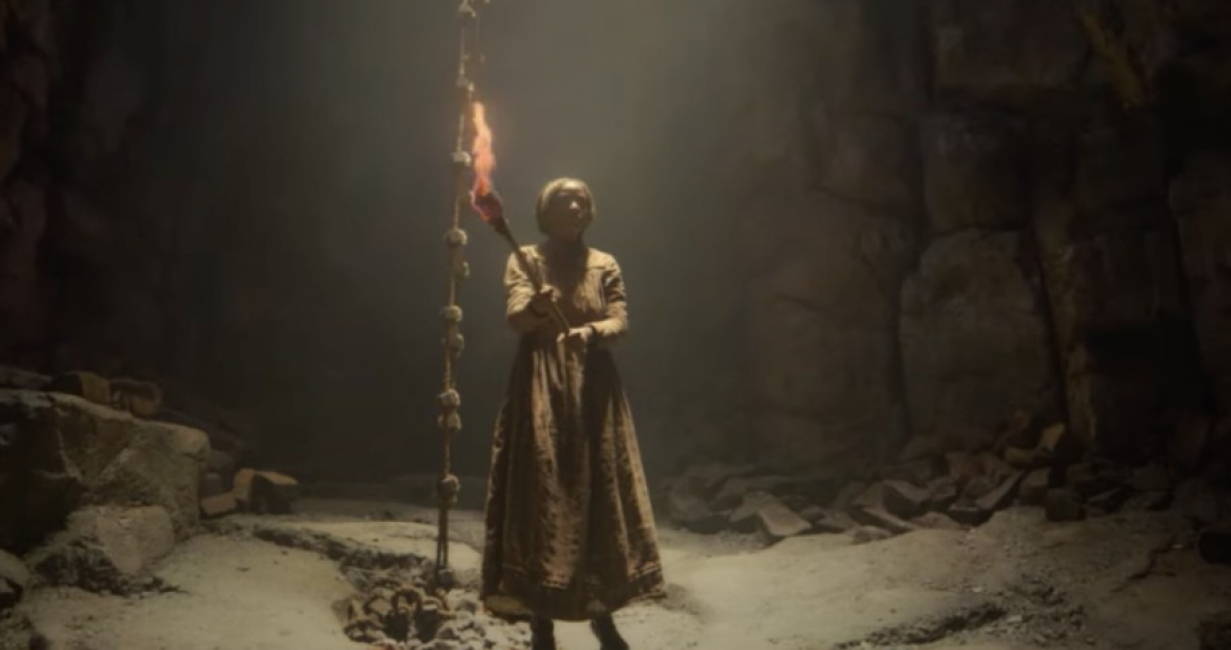 What will readers think of the fantasy scenes?
According to Caryn James of the BBC, the fantasy scenes depicted in the book transfer well. "Reading about a literal underground railroad is one thing, but seeing it on screen takes the metaphor one step closer to reality. Jenkins finds a balance by making the railroad physically believable yet at times fantastical. One of the stations is no more than a dark tunnel and a handcar. But in a dream, Cora enters a large, gleaming station brimming with people, where uniformed staff wait behind a ticket counter."
The beauty of the photography doesn't mitigate the horror of the story therefore they have achieved the right balance.
The series was filmed mainly in the state of Georgia in February 2020, resuming later in the year due to the pandemic. The director explains in Town & Country his decision to of his chosen location: "We filmed this initially in the state of Georgia, and filming on train tracks anywhere in this country right now is very difficult, as it should be.I wanted the trains and tunnel to be real. I didn't want CGI trains. We found a rail museum in Savannah for the South Carolina episode, and we built the tunnels over these train tracks."
Beautiful Savannah, Georgia, in August 2020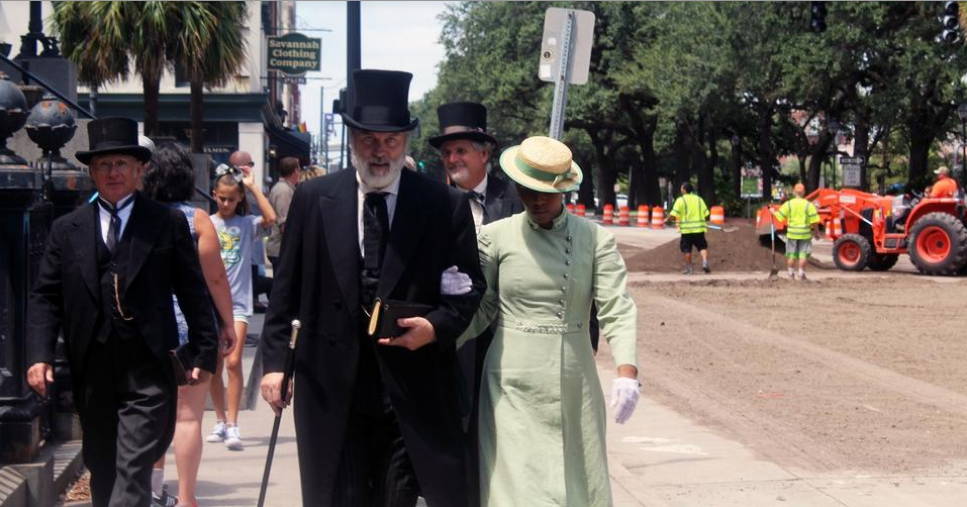 Photo: Asha Gilbert/Savannahnow.com

Actors strolled down Bay Street in downtown Savannah during the filming of Underground Railroad
Lucius Baston who plays Prideful couldn't stop showing pride in his fellow actors during filming.
What does the author think about the series?
Colson Whitehead saw the complete series last February and this is what he told reporter Justin Goldman in an interview: "It's just a remarkable piece of work. It's very moving. Even as someone who wrote the book, it's surprising. I didn't know where it was going. Barry directed all 10 episodes, and it's a huge feat, so I'm really in awe of him and grateful that he got the book and respected it and improved upon it where it could be improved. I loved the experience all along, and I can't wait for people to see it."
If the author is happy with it and gives it his thumb up, that's our cue that we must watch it in its entirety because he is proud how his work was presented and therefore it will not be a huge let down for us readers.
Why should you read the book?
Either before, or after watching the series, you definitely should read the book. Not only is it a Pulitzer Prize novel but it also was a 2016 National Book Award winner and Oprah Book Club pick.
If you don't own it yet, please get your copy here ASAP. We'll guarantee you that it's worth the ride.
Two covers to chose from.
The traditional 2016 cover or the recently released Movie Tie-In
Anticipation on Instagram
Mychal-Bella Rayne, the 10 year old international star that plays Grace, invites us to come ride with them.
Actor Stevie "Shakespeare" Baggs says "Get ready!" because it's just one week away.
What do you think? Will it rise to your expectations? Will it be worth watching?
We'll be watching. Because even if it's not better than the book, it is such an important story that it deserves all the attention it can get.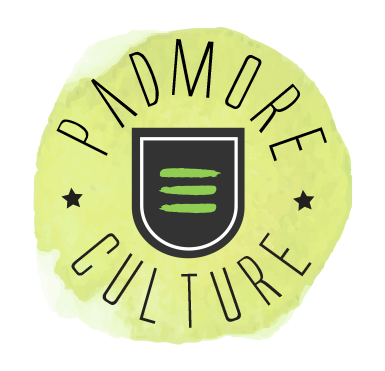 Before you go, sign up for the latest on books and literary gifts, offers and bookish news.

Comments
Follow us on Instagram