The Inspiration Behind the Light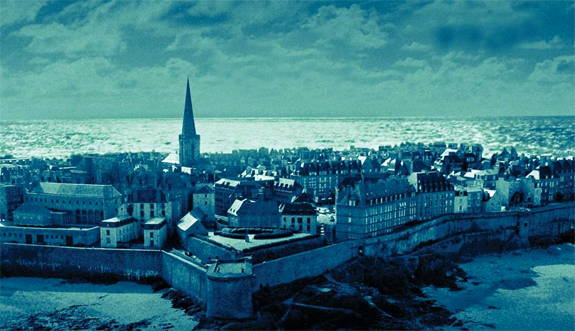 1940, the coastal town of Saint-Malo
Set in occupied France during World War II, All the Light We Cannot See centers on a
blind French girl and a German boy whose paths eventually cross.
rom the highly acclaimed, multiple award-winning Anthony Doerr, the beautiful, stunningly ambitious instant New York Times
bestseller about a blind French girl and a German boy whose paths collide in occupied France as both try to survive the devastation of World War II.
Marie-Laure lives with her father in Paris near the Museum of Natural History, where he works as the master of its thousands of locks. When she is six, Marie-Laure goes blind and her father builds a perfect miniature of their neighborhood so she can memorize it by touch and navigate her way home.
When she is twelve, the Nazis occupy Paris and father and daughter flee to the walled citadel of Saint-Malo, where Marie-Laure's reclusive great-uncle lives in a tall house by the sea. With them, they carry what might be the museum's most valuable and dangerous jewel.

In a mining town in Germany, the orphan Werner grows up with his younger sister, enchanted by a crude radio they find. Werner becomes an expert at building and fixing these crucial new instruments, a talent that wins him a place at a brutal academy for Hitler Youth, then a special assignment to track the resistance. More and more aware of the human cost of his intelligence, Werner travels through the heart of the war and, finally, into Saint-Malo, where his story and Marie-Laure's converge.

Doerr's "stunning sense of physical detail and gorgeous metaphors" (San Francisco Chronicle) are dazzling. Deftly interweaving the lives of Marie-Laure and Werner, he illuminates the ways, against all odds, people try to be good to one another. Ten years in the writing, All the Light We Cannot See is a magnificent, deeply moving novel from a writer "whose sentences never fail to thrill" (Los Angeles Times).

Photo: Darin Oswald / Idaho Statesman
Anthony Doerr is the author of the Pulitzer Prize-winning novel All the Light We Cannot See. He is also the author of two story collections Memory Wall and The Shell Collector, the novel About Grace, and the memoir Four Seasons in Rome. He has won four O. Henry Prizes, the Rome Prize, the New York Public Library's Young Lions Award, the National Magazine Award for fiction, a Guggenheim Fellowship, and the Story Prize. Doerr lives in Boise, Idaho, with his wife and two sons.

"An imaginative and intricate novel inspired by the horrors of World War II and written in short, elegant chapters that explore human nature and the contradictory power of technology."
"Enthrallingly told, beautifully written and so emotionally plangent that some passages bring tears, it is completely unsentimental … Doerr achieves…[the] wonders of this book by creating a structure as intricate as any model made by Marie-Laure's father. Cutting back and forth in time, he creates nearly unbearable suspense. Every piece of back story reveals information that charges the emerging narrative with significance, until at last the puzzle-box of the plot slides open to reveal the treasure hidden inside. A lesser novelist would be content with this achievement, but Doerr twists the puzzle-box once more and brings his novel into the present." - The Washington Post
Pulitzer Prize winner Anthony Doerr discusses the inspiration for his spectacular novel, All The Light We Cannot See.

It took Doerr 10 years to write All the Light We Cannot See, and in between, he "procrastinated" by writing two other books. The reason, research. He needed to do a lot of research. But it was worth the wait, because in his story science and the natural world take on the role of the supernatural in a traditional fairy tale. The geology of diamonds forming, the biology of mollusks and snails and other shelled creatures, the mysteries of electromagnetism and trigonometry and radio waves — these are the details that provoke a sense of wonder, in the characters as well as in us … As Christine Pivovar says in her review, Doerr doesn't look away from the ugliness of the war, but he doesn't let it dominate the story...Thus, when moments of violence do appear, they remain more memorable in contrast … Marie-Laure's blindness allows Doerr to luxuriate in the sensory details of sound, smell and the tactile geometry of objects. In the writing, he sets himself alongside authors...who create historical scenes using poetic language, choosing the sensation of the intense close-up over explanation.

Anthony grew up outside Cleveland, "where to call yourself a writer would be precocious. Or pretentious." He became interested in books in the ordinary way: his mother read to him. He remembers, particularly, the Chronicles of Narnia. Even as a small child he asked her: "How did they do that?" His mother had to inform him that actually, just one person had written the story. And that's when he learned that was a thing people could do. READ MORE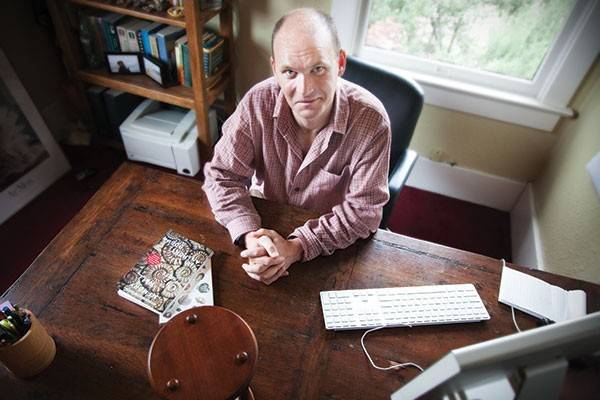 Share with other booklovers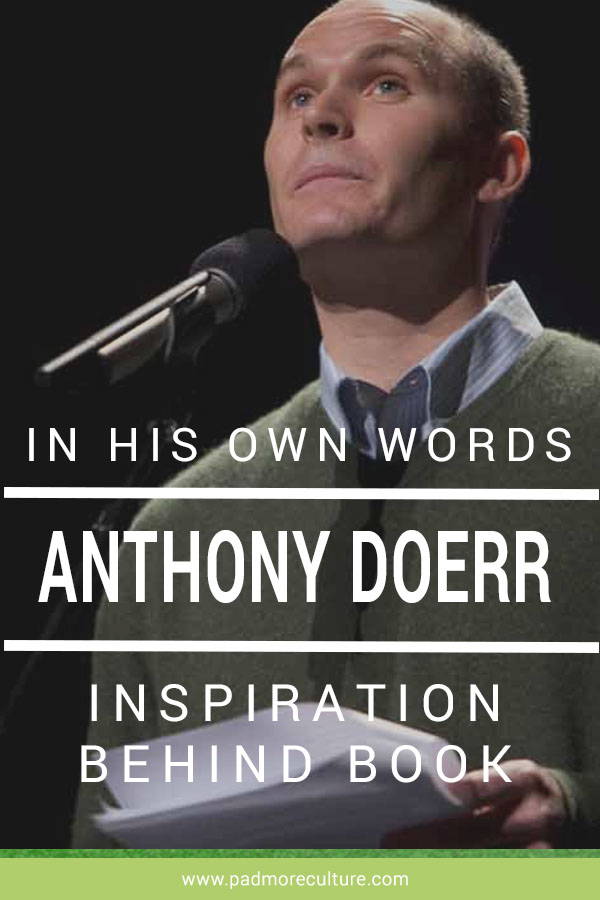 If you would like to be a guest blogger, contact editorial@padmorepublishing.com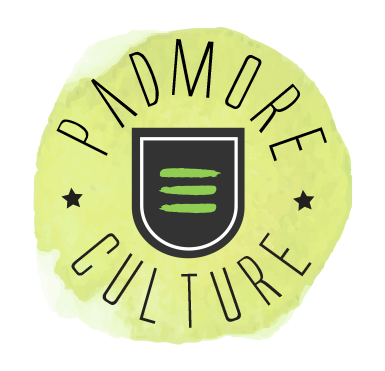 Before you go, sign up for the latest on books and literary gifts, offers and bookish news.

Comments
Follow us on Instagram