Meet the girls of Little Women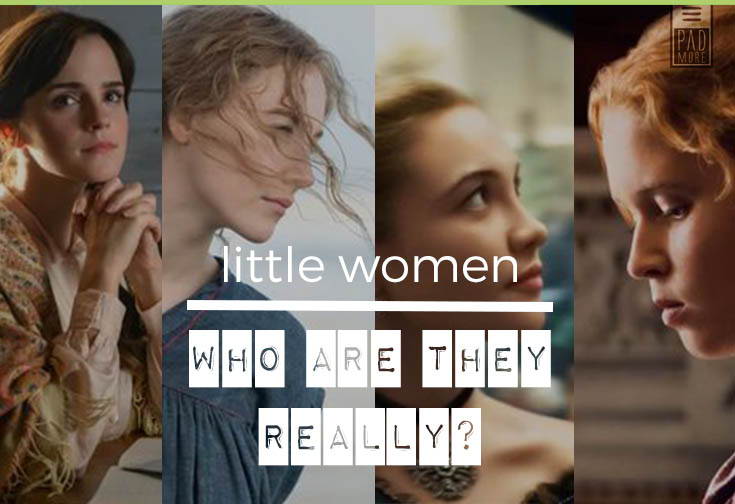 Little Women is breathing a new life in Greta Gerwig's recent movie adaptation of the beloved classic. The March sisters are at the center of the story and are a tie-knit group. But, even though they come from the same set of parents and are raised by an amazing, caring mom who spreads the same love and care among her daughters, each girl has their distinctive personality, interests, and traits. Each is her own self, and their views on life differ as much as her plans for the future. Read on an intimate detail on what makes each of these sisters tick.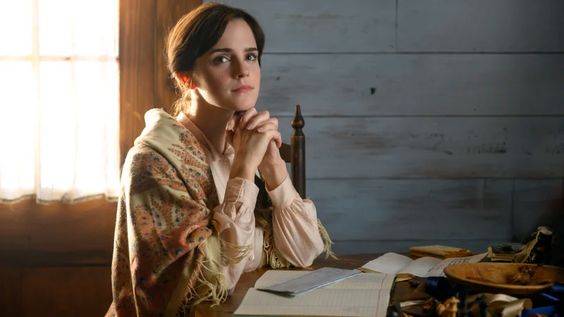 Courtesy of Sony Pictures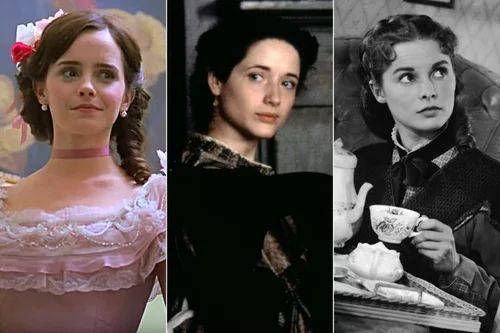 Photos: Sony Pictures, Everette Collection, Hulton Archive/Getty Images
Emma Watson (2019), Trini Alvarado (1994) and Janet Leigh (1949) as Meg March
INTERESTS: Meg's one constant feature is her care for her sisters. She also likes beautiful things and luxury.
The eldest is Meg, beautiful, maternal, and mild. She is sixteen when the book opens. She is the one who looks out for her siblings, and shares her sister's unhappiness regarding their family's poverty since she can still remember former times where their family was wealthy. She cannot help but constantly drew comparisons between her possessions and those of her much wealthier acquaintances. She dreams of being a fabulously wealthy mistress who lives in a palatial estate (her "castle in the sky") and enjoys the very best of everything. But reality sinks in later when things got worse than better. To help make ends meet, she finds work as a governess for four children of a wealthy local family. Unlike her strong-willed sister Jo, she doesn't strive for independence and is destined to be a wife and mother.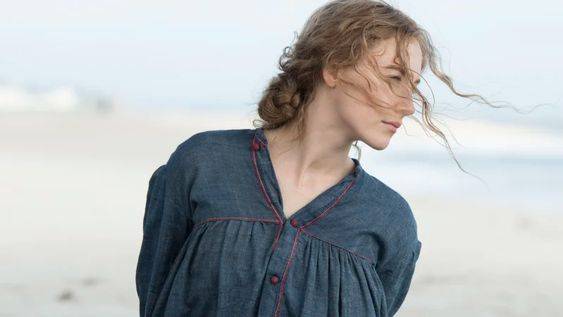 Courtesy of Sony Pictures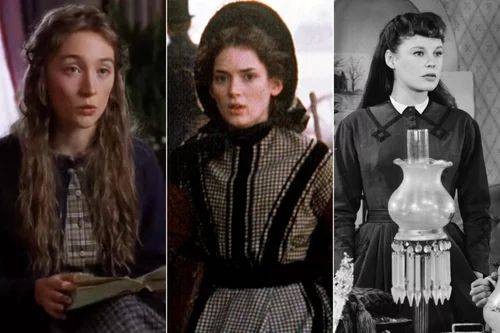 Photos: Sony Pictures, Everette Collection, Hulton Archive/Getty Images
Saoirse Ronan (2019), Winona Ryder (1994) and June Allyson (1949) as Jo March
INTERESTS: She loves to write and is very dedicated to her stories. Like any writer, she also loves to read, and spends hours doing so.
Then comes Meg's opposite, fifteen-year-old Jo: bookish and boyish, loud and wild. Jo writes plays that the girls perform, with false mustaches and paper swords, in the parlor. She has a mind of her own, takes pride in shunning female manners and fashion, and is unlikely to succumb to the pressures placed on women of her time. In fact, she is always disappointed that she was not born a man, and hates the very idea of the inevitability of becoming a full woman, since it contrasts with her desire to be allowed the freedoms that women cannot enjoy at that moment. Josephine March is said to represent author Louisa May Alcott. She's a free-spirited, headstrong word nerd who dreams of pursuing a writing career in New York.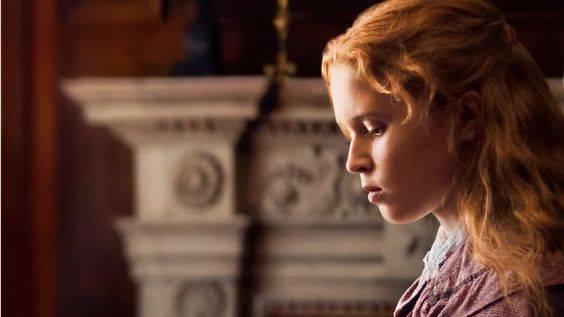 Courtesy of Sony Pictures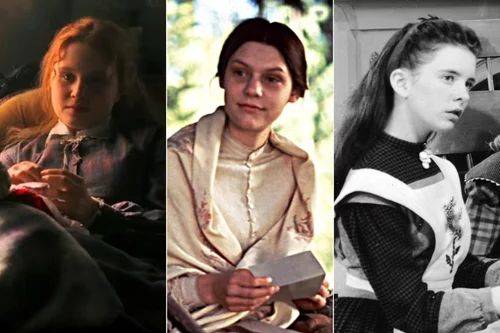 Photos: Sony Pictures, Everette Collection, Hulton Archive/Getty Images
Eliza Scanlen (2019), Claire Danes (1994) and Margaret O'Brien (1949) as Beth March
INTERESTS: Beth adores music and now that she has a little piano, she constantly plays it for her sisters.
Next comes Beth, thirteen: recessive, and unswervingly kind. She is the sweet peacemaker of the sisters. She's shy but intelligent, and intervenes when her feisty sisters fight. She collects cast-off dolls—dolls with no arms, dolls with their stuffing coming out—and nurses them in her doll hospital. As her sisters grew up and began to leave home, Beth has no desire to leave her house. Her dream is to stay with their mother and father and to take care of the family. She is never idle; she knits and sews things for the children that pass under her window on the way to and from school. When Beth becomes sick with scarlet fever, her illness has a significant impact on Jo.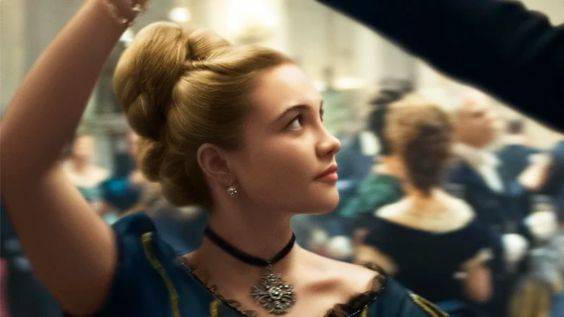 Courtesy of Sony Pictures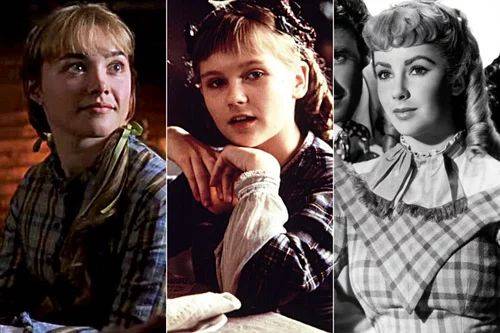 Photos: Sony Pictures, Everette Collection, Hulton Archive/Getty Images
Florence Pugh (2019), Kirsten Dunst (1994) and Elizabeth Taylor (1949) as Amy March.
INTERESTS: Amy's most discerning aspect is her talent and passion for art, whether it is painting, sketching, or sculpting.
Finally, there is Amy, who is vain and selfish but, at twelve, also the baby of the family, and cute, so the sisters love her anyway. She is very dramatic and more concerned with appearance than the rest of the sisters, though her concerns could be somewhat comical, such as her obsession with her imperfect nose. She can come across as self-centered and has been labeled the least likable sister by some readers, especially because of an incident relating one of Jo's manuscripts. It is fair to say that her relationship with her sister Jo is strained after that. But later, after a life-threatening incident, and realizing she might have lost her sister, Jo's anger dissolved and the two became closer. Amy is interested in art, and when she marries, her home becomes a beautiful place of art, music, and culture. Though she never truly loses her desire to be popular or her fondness of luxuries, Amy matures into a graceful and compassionate woman who looks out for those less fortunate than her.
Great gals altogether, and amazing examples of of the bond, support and love that prevails between women, who wouldn't want to hang out with these Little Women? If you don't own the book already, or you do collect classics, you will surely want this new edition with a cover designed by artist Ben Berry. A modern take on a perennial classic! This edition which contains Part 1 and 2 of the story so you can learn of the girls destiny as they grow up. You can pair it with some of the merchandise the artist created as book companions. Here's only a peek. If you want to see the full collection, head up to our Shop The Stories/Little Women section.
Share with other booklovers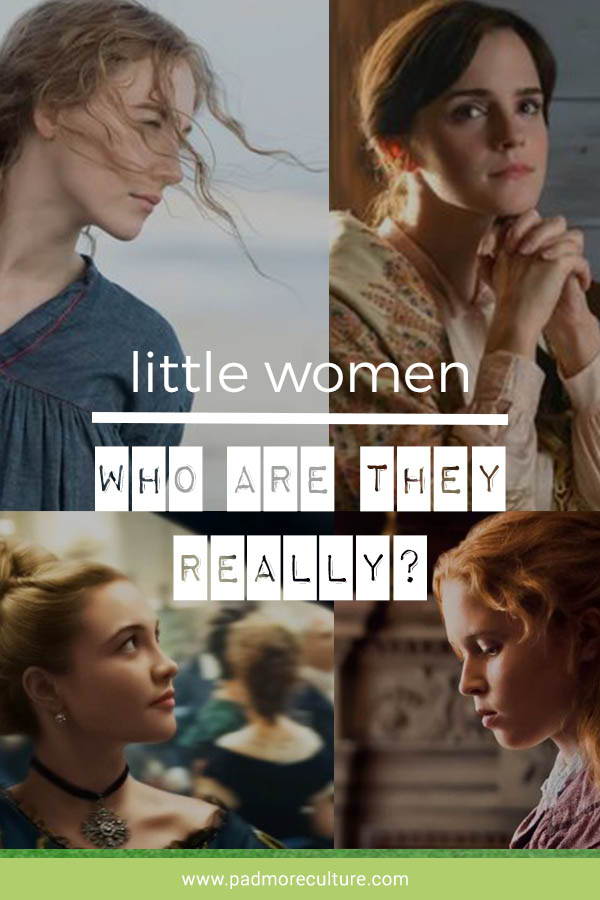 If you would like to be a guest blogger, contact editorial@padmorepublishing.com
Tags: Little Women, Greta Gerwig, Movie Adaptations
Comments
Follow us on Instagram