Bringing a Savior's Actions to Life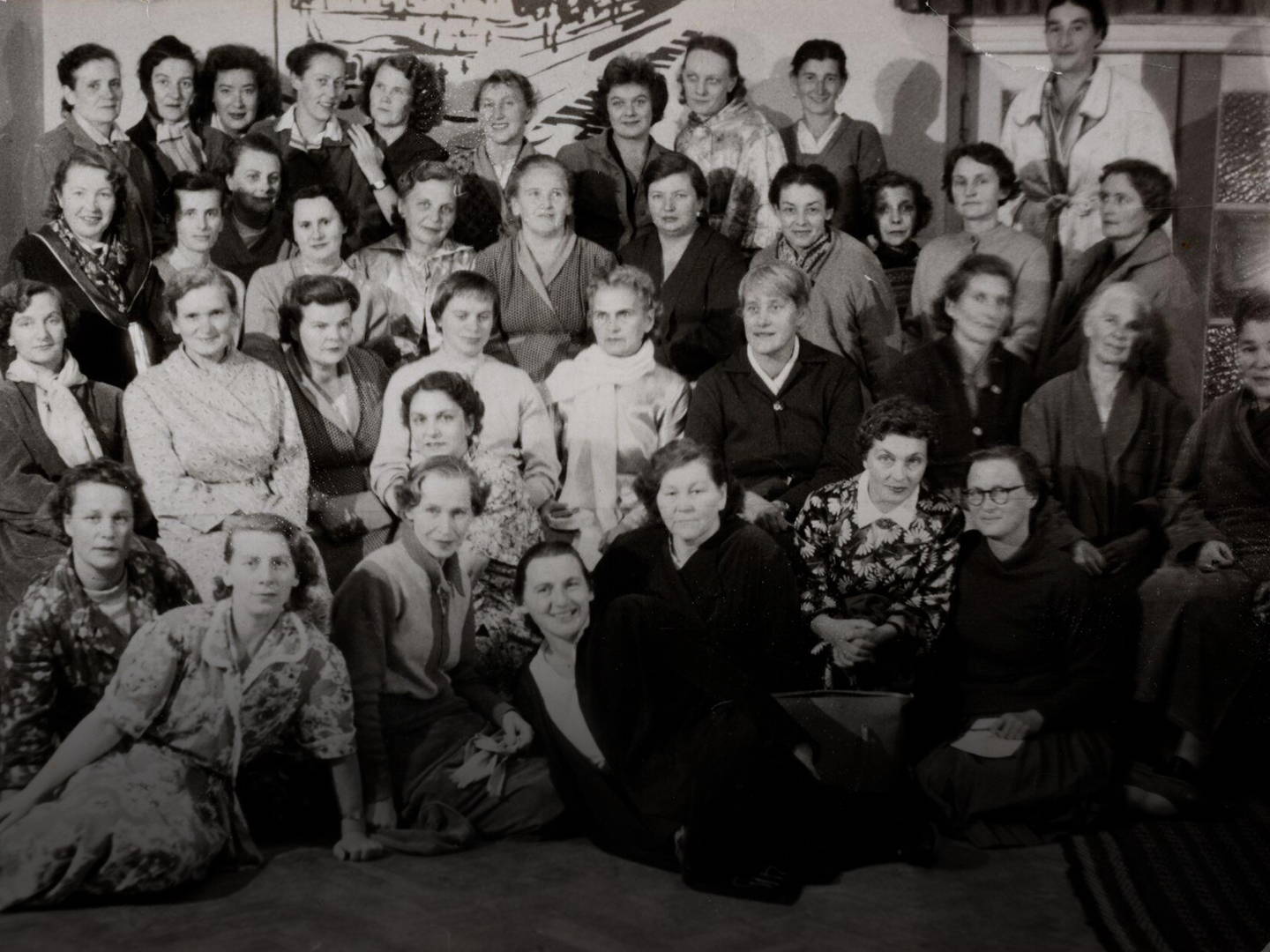 The life of Caroline Woolsey Ferriday, an American philanthropist known for her efforts to bring to the attention of the American public the plight of the "Rabbits", (Polish women subjected to medical experimentation by the Nazis at Ravensbrück concentration camp), is fictionalized in Martha Hall Kelly's novel Lilac Girls.
ased on a true story of a New York socialite who championed a group of concentration camp survivors known as the Rabbits, this
acclaimed debut novel by Martha Hall Kelly reveals a story of love, redemption, and terrible secrets that were hidden for decades.
Caroline Ferriday is a former Broadway actress and liaison to the French consulate whose life is forever changed when Hitler's army invades Poland in September 1939—and then sets its sights on France.
An ocean away from Caroline, Kasia Kuzmerick, a Polish teenager, sinks deeper into her role as a courier for the under-ground resistance move-ment. In Germany, when he encounters the famous and controversial Nell Stone and her wry, mercurial Australian husb-and Fen. Bankson is en-thralled by the magnetic
couple whose eager attentions pull him back from the brink of despair. Nell and Fen have their own reasons for be-friending Bankson.

Herta Oberheuser, a young doctor, answers an ad for a government medical position—only to find herself trapped in a male-dominated realm of Nazi secrets and power. The lives of these three women are set on a collision course when the unthinkable happens and Kasia is sent to Ravensbrück, the notorious Nazi concentration camp for women. Their stories cross continents, as Caroline and Kasia strive to bring justice to those whom history has forgotten.

About her experience writing this story, the author says: "Stumbling on this story has been a gift. I have a newfound respect for the march of events behind all those names and dates I was so reluctant to memorize. And I'm grateful I can do a small part to help a new generation understand the lessons of the past. This story has given me a deep admiration for the ordinary people caught up in the historical tides — as we all are, if only we could see it."
Lilac Girls has been published in 20 languages, and the Bellamy-Ferriday house, former residence of the novel's Caroline Farriday, is breaking records as Lilac Girls readers flock to the destination by the busload!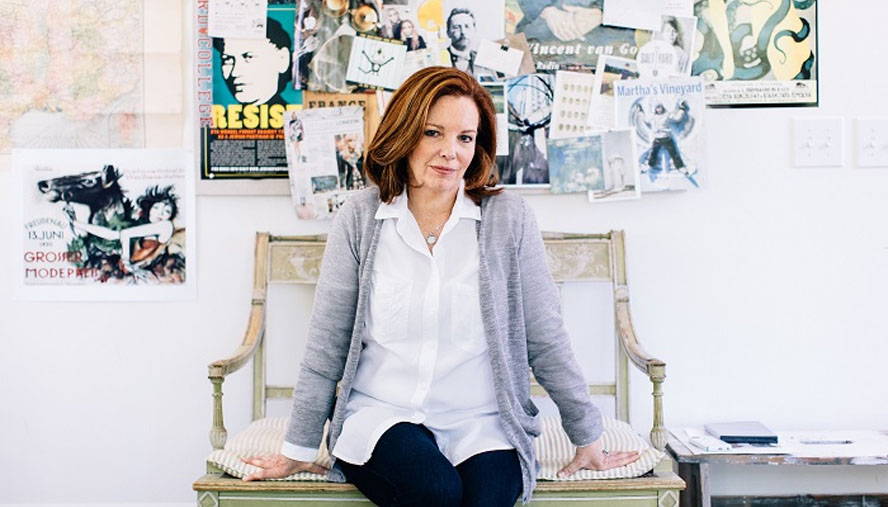 Martha Hall Kelly is a native New Englander, and author of Lilac Girls, which was an instant New York Times bestseller the week it was published in April 2016. Martha worked as an advertising copywriter for many years, and raised three wonderful children while researching and writing Lilac Girls. She's hard at work on two prequels to Lilac Girls. The first, The Last Roses, takes place in WWI.
Martha holds a degree in Journalism from the Newhouse School at Syracuse University and a Master's degree in Journalism from Northwestern University's Medill School. She lives in Connecticut and Martha's Vineyard.
Extremely moving and memorable . . .
This impressive debut should appeal strongly to historical fiction readers — Library Journal

"A compelling, page-turning narrative . . . Lilac Girls falls squarely into the groundbreaking category of fiction that re-examines history from a fresh, female point of view. It's smart, thoughtful and also just an old-fashioned good read." —Fort Worth Star-Telegram
"A powerful story for readers everywhere . . . Martha Hall Kelly has brought readers a firsthand glimpse into one of history's most frightening memories. A novel that brings to life what these women and many others suffered. . . . I was moved to tears." —San Francisco Book Review
Video interview of author Martha Hall Kelly who talks about her book Lilac Girl and the historical inspiration behind it.
It took Martha about ten years of research to learn everything she could about this real-life story, including travels to France and Germany. Following Lilac Girls, readers can look forward to two prequel novels. The first, released in April 2019,
Lost Roses
, takes place during WWI and tells the story of Caroline's mother Eliza's fight to help Russian refugees displaced by the revolution there. Like Lilac Girls,
Lost Roses
is a heartbreaking story of love and loss that, the author believes, is remarkably relevant today — a saga of desperate immigrants, a world in turmoil, and three strong women who are pushed to the limit, determined to survive.
It all started with Victoria Magazine. Martha carried this article from the May 1999 issue of Victoria Magazine around for months. She has a crazy love of all things lilac and fell hard for the story of Caroline Ferriday and her garden. That then led to a visit to the Bellamy-Ferriday House, in Connecticut, a three hour drive from the her home town. After her visit, the story of Caroline and the Polish Girls she helped after WW2 haunted her until she had to wrote it down. Years later it became her debut novel Lilac Girls.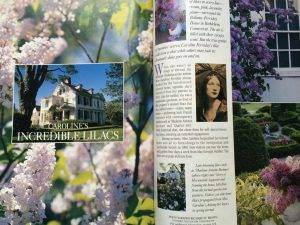 Share with other booklovers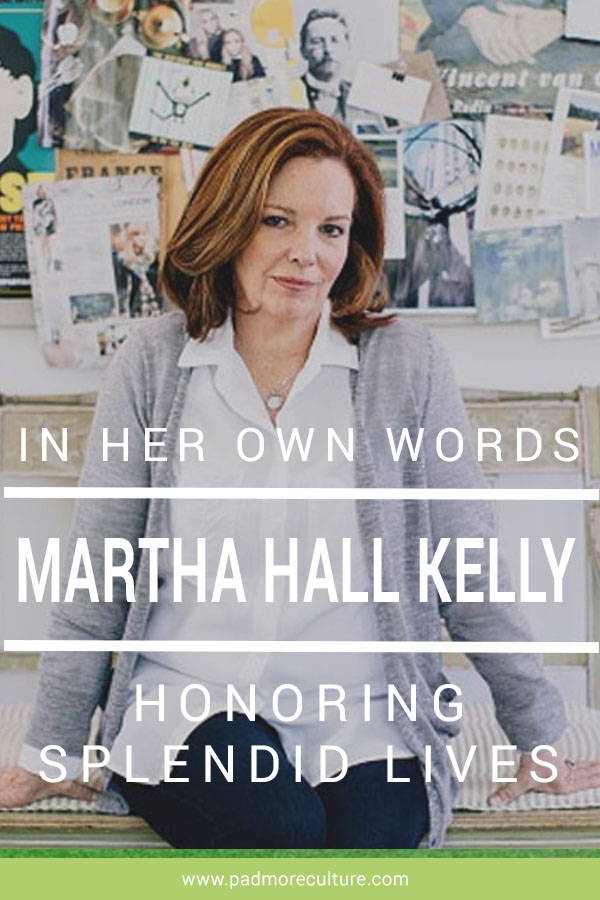 If you would like to be a guest blogger, contact editorial@padmorepublishing.com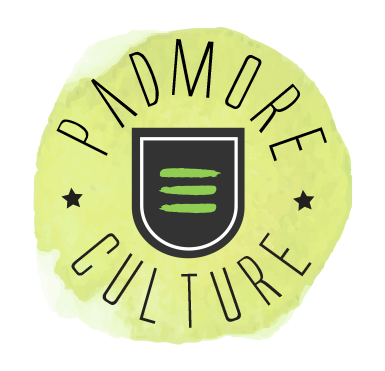 Before you go, sign up for the latest on books and literary gifts, offers and bookish news.

Comments
Follow us on Instagram