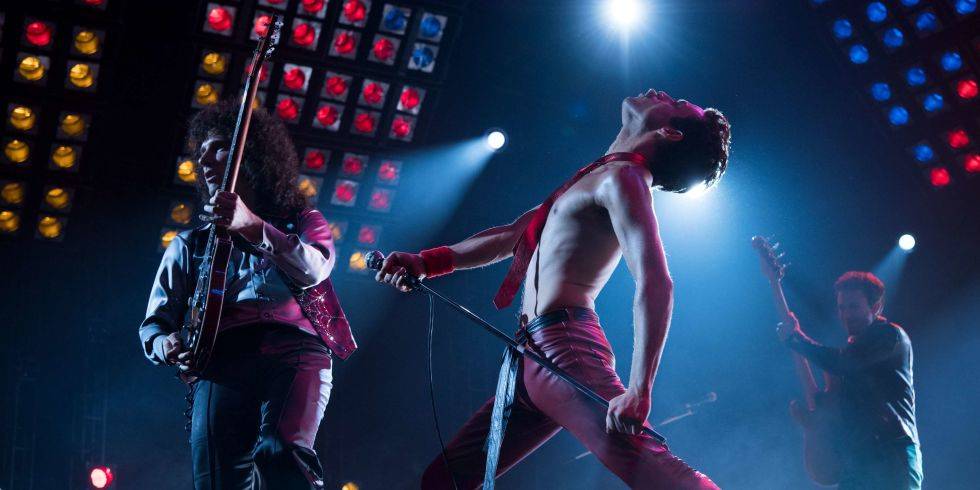 WOW. Some of us saw Bohemian Rhapsody together last November and seeing Rami Malek portray Freddie Mercury was amazing! We're still talking about his unforgettable performance. We think he would be a big contender for best performance by an actor in 2019 Awards' season and after the Golden Globes we are not the only ones. Fans, industry experts and other media are saying it too. Will he be crowned King?
"Rami Malek captures the essence of Freddie Mercury. He has that irrepressible energy whenever Mercury was in front of an audience or had that next great idea, that infectious enthusiasm where he loved the crowd as much as they loved him, and he lifted everyone up right along with him. In any scene where he's performing, whether in the recording studio or at Live Aid, he controls the room just like Mercury did. You quite simply can't take your eyes off him.It's a very fine line between staying close enough to reality that your portrayal is authentic, but stepping far enough away so that you're acting, not imitating.It's exponentially more challenging in the case of Bohemian Rhapsody, because Malek is not just playing a real person, but playing someone who is so much larger than life. Not only is the bar set so much higher, but he also has to create that same feeling of the audience seeing someone who leaves us in awe."
"After seeing the film two weeks ago, Tom O'Neil raved that "Malek delivers, wows, bedazzles and seizes your heart in a performance guaranteed to be a leading Oscar contender for Best Actor. Maybe even the winner." With momentum on Malek's side, we have to wonder whether the Queen song "Don't Stop Me Now" is constantly playing in his mind.Malek currently enjoys 6/1 racetrack odds to win Best Actor, putting him in fourth place on Goldderby Experts' chart behind only Bradley Cooper ("A Star Is Born"), Viggo Mortensen ("Green Book") and Christian Bale ("Vice"). Other top contenders for the 2019 Oscars include Ryan Gosling ("First Man"), Robert Redford ("The Old Man and the Gun"), Willem Dafoe ("At Eternity's Gate") and Ethan Hawke ("First Reformed")."
"The impersonation of Mercury by actor Rami Malek already caught our attention when the trailers first came out. Seeing his full performance confirmed that Malek should figure prominently for Best Performance by an Actor in a Leading Role come awards season. Okay, Malek's overdone prosthetic denture to simulate the real Freddie's overbite could be a bit distracting, but that aside, his portrayal of the iconic singer is meticulously spot-on, from the bombastic to the vulnerable.Malek probably did not do his own vocals for the singing scenes, but he certainly acted realistically as if he was singing those songs himself. In the final 20 minutes devoted to Queen's bravura set in the 1985 Live Aid concert at Wembley Arena, Malek's performance was almost a perfect copy of Mercury's -- every arm gesture, hip gyration, prideful strut and vocal ad lib. More importantly, the passionate emotional impact of what was considered as the greatest live concert performance of all time was also captured and delivered intact."

What did you think about Malek's performance? Was he a believable Freddy Mercury? Did you go to find the video of Queen's 1985 Live Aid performance right after you watched the movie? We are not ashamed to admit that we surely did. Let's us know your thoughts.
Share with other booklovers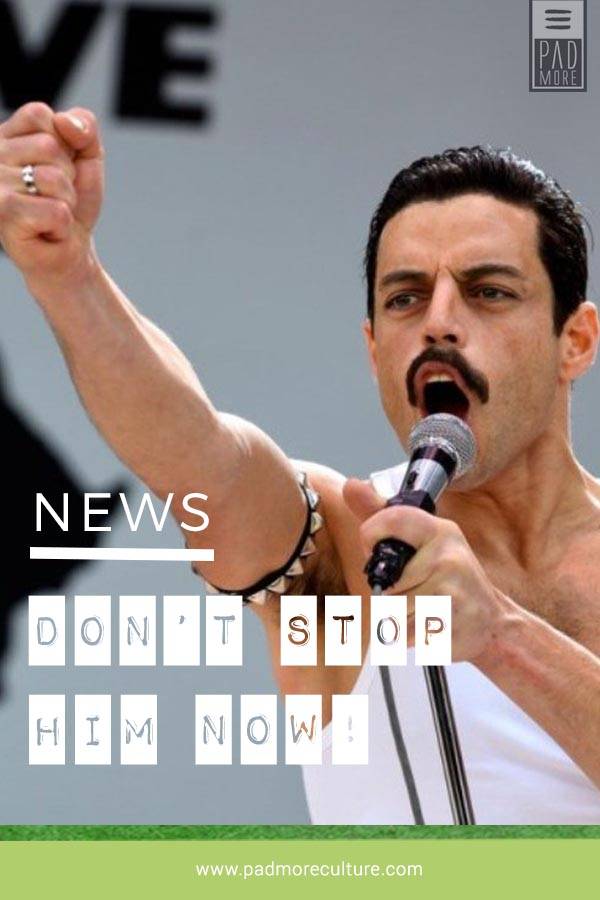 If you would like to be a guest blogger, contact editorial@padmorepublishing.com