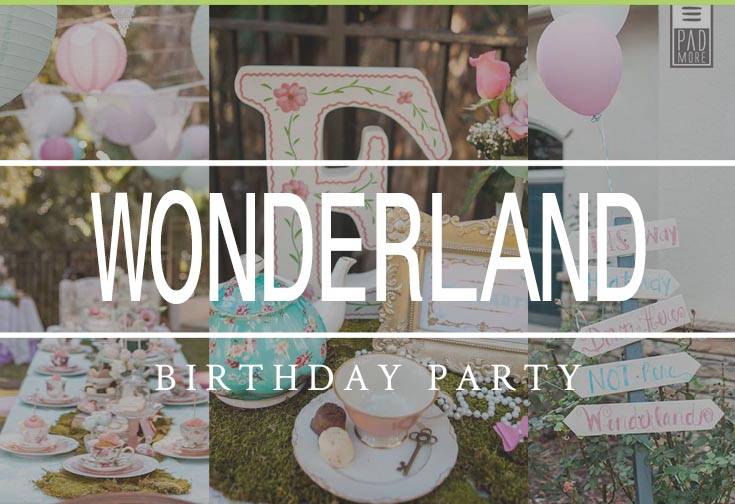 We are completely smitten with this Alice in Wonderland birthday party submitted by Jamie Forsythe of Sweet Jelly Parties of Tustin, CA, USA! Isn't it amazing?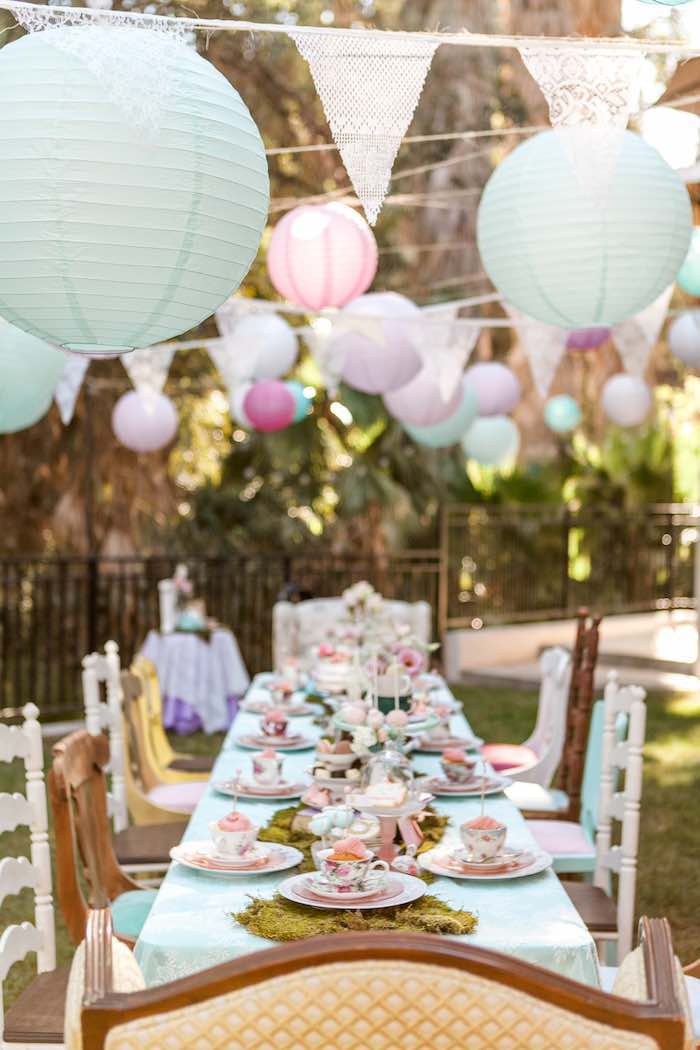 Shabby Chic is the perfect decorating theme for an Alice in Wonderland since you can bring old furniture pieces along with a mix of eclectic new pieces. The soft colors typical of this style go perfectly with tea parties too. If you have even a little budget, spend it on the linens. Pastel-colored embroidered tablecloths add a luxurious feel.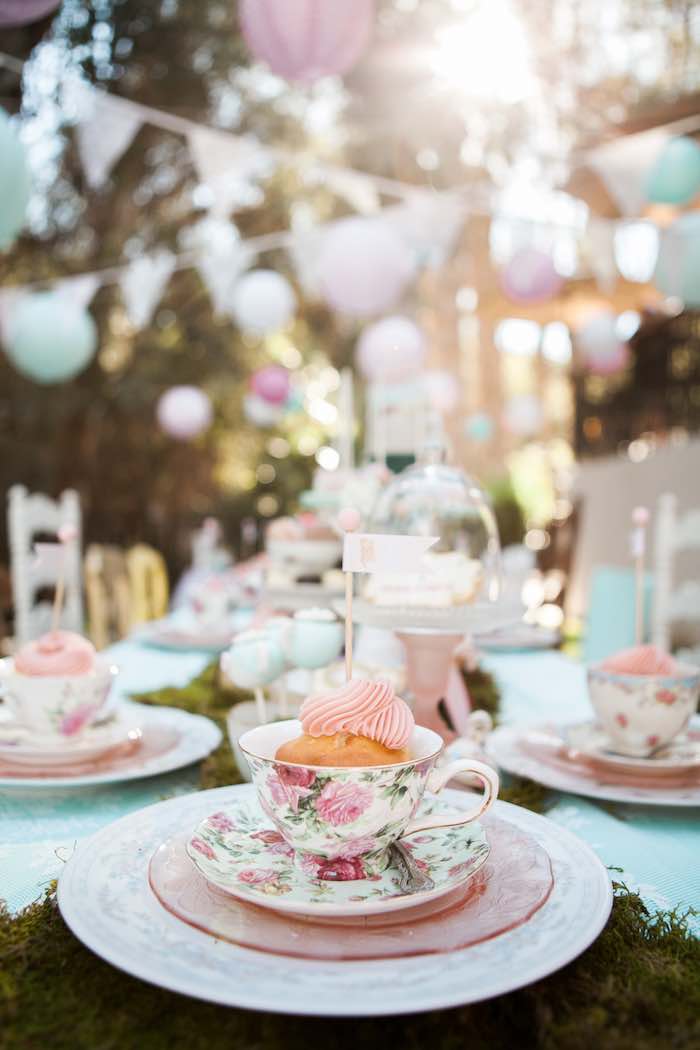 A flowery teacup set is a most, but if not, chose one with pastel colors. Plates in different shapes and mixed-pattern as place settings look elegant, but feel casual when paired together. Set three plate tier stands in the middle of the table with cupcakes and other pastries and desserts.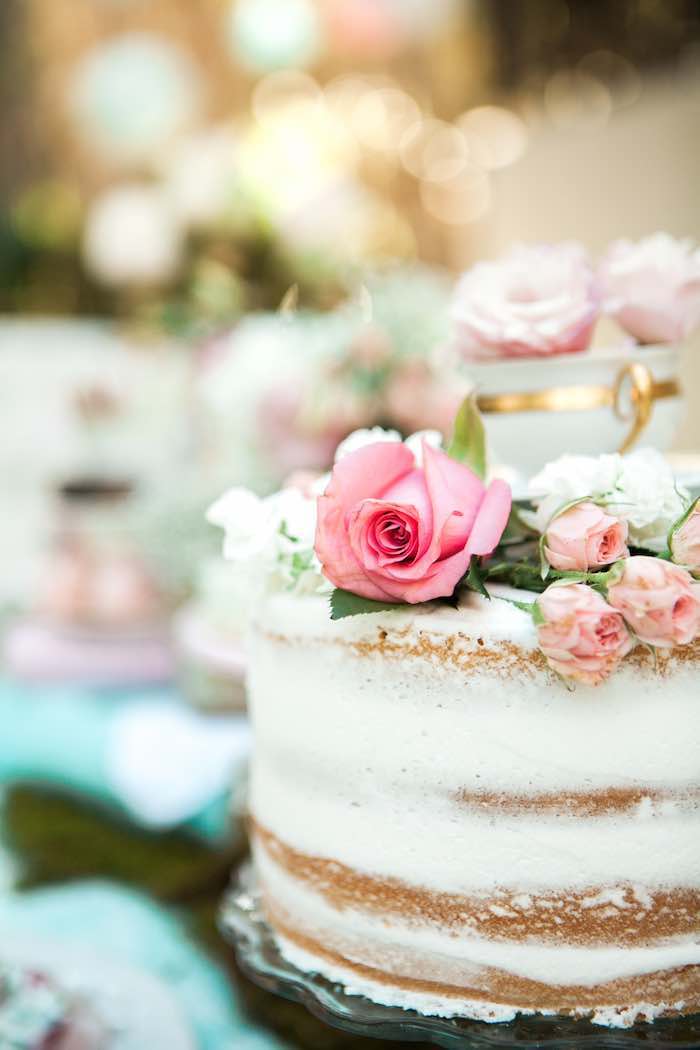 Round up the theme at the table with a cake decorated with beautiful flowers. It can be decorated with icing and natural flowers or with white chocolate dripping and handmade flowers, you choose.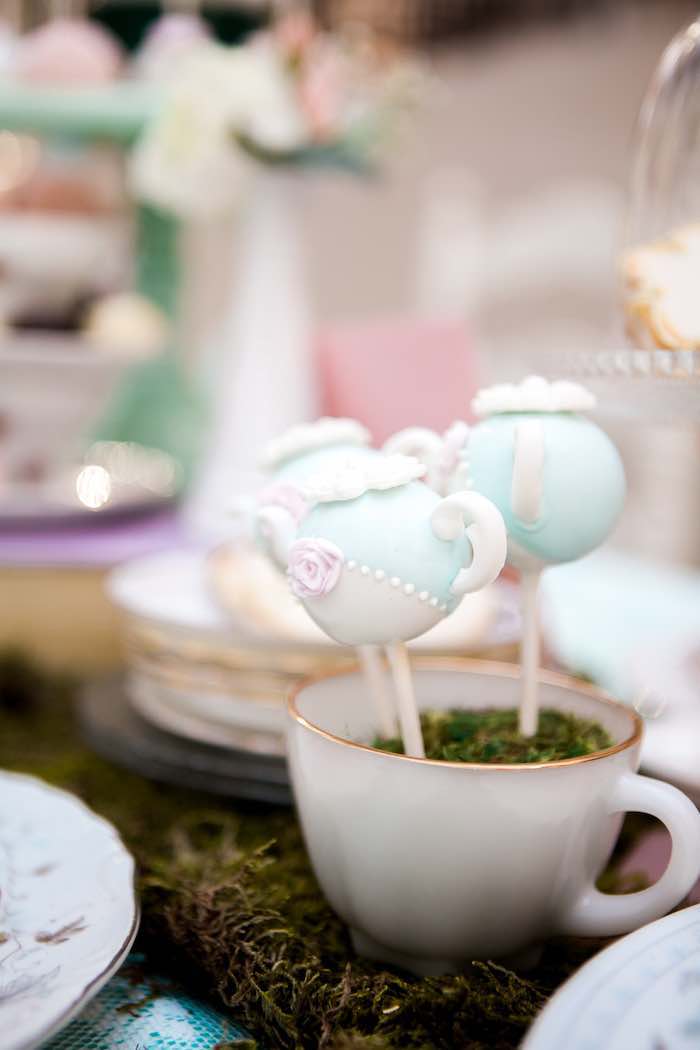 Cake lollipops with the shape of teapots are not only delicious and adorable, but perfect with the Alice in Wonderland tea scene. They are an ideal bite-size party treat and will surely impress your guests.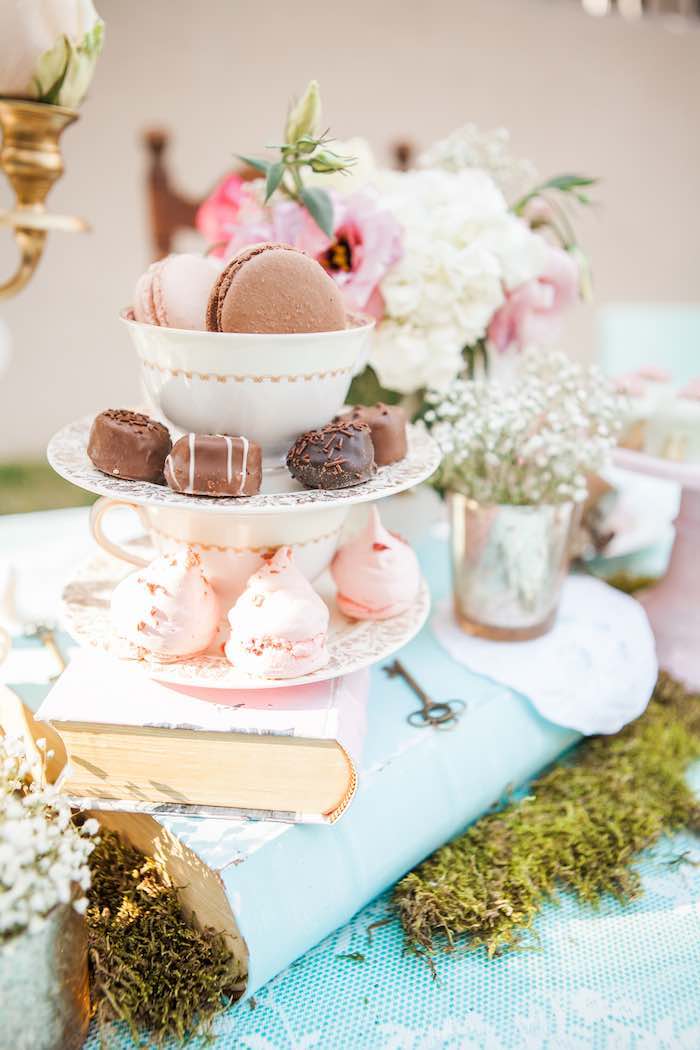 You can't have shabby chic without layers (think delicate lace over tables and chairs) and choose washed-out pastels on cozy fabrics for accents.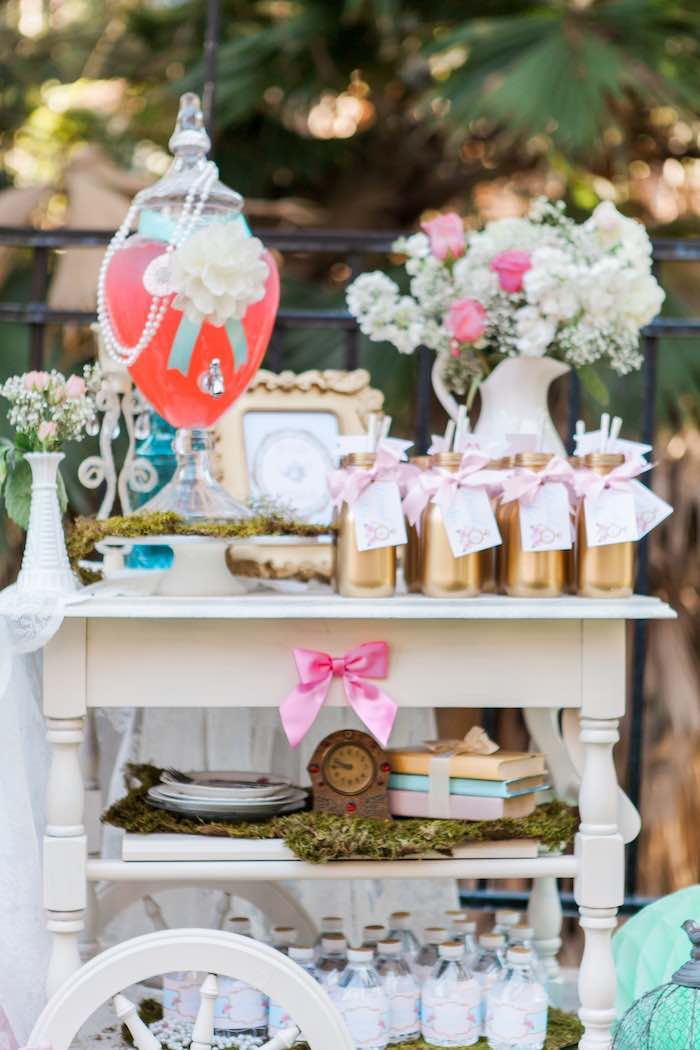 For the furniture, pick distressed woods and weathered metals. Set side tables with details like fluted legs and a French-style trimmings, carved pilasters and engraved banisters. For a little sophistication add a touch of shine. Pair silvers with silvers and golds with golds. Avoid glitz in metal, neons or iridescent colors to keep a clean elegance.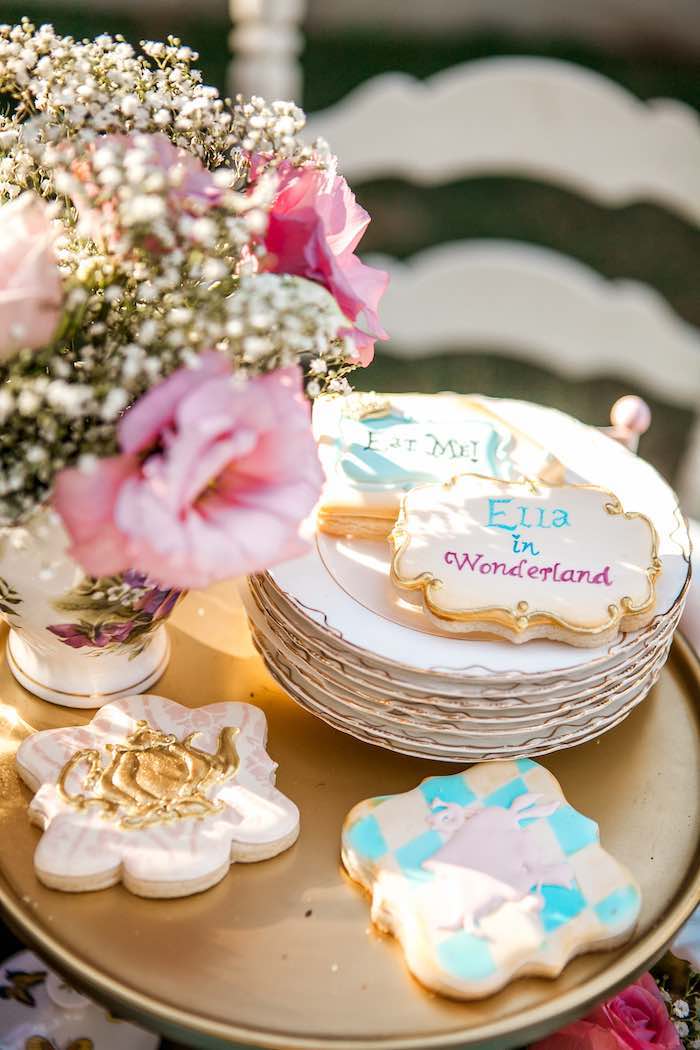 Eat me, Drink me! Cookies with icing that read Eat Me! Or snacks and appetizers with the phrase printed on place holders. And for a final touch, water bottles or cups with Drink Me! wrap around cuffs.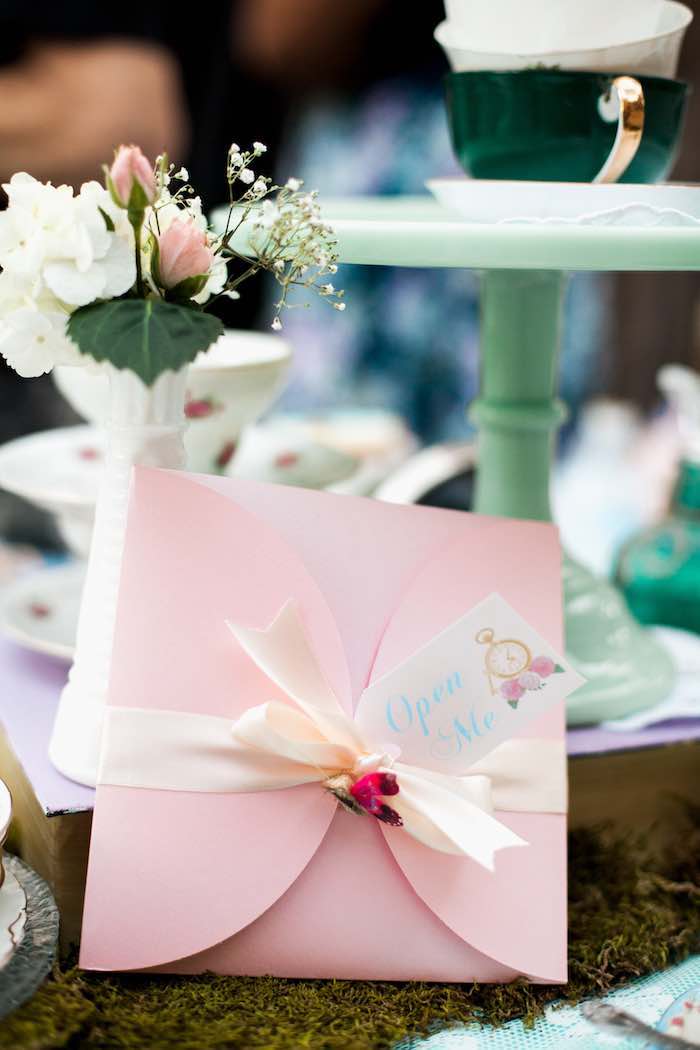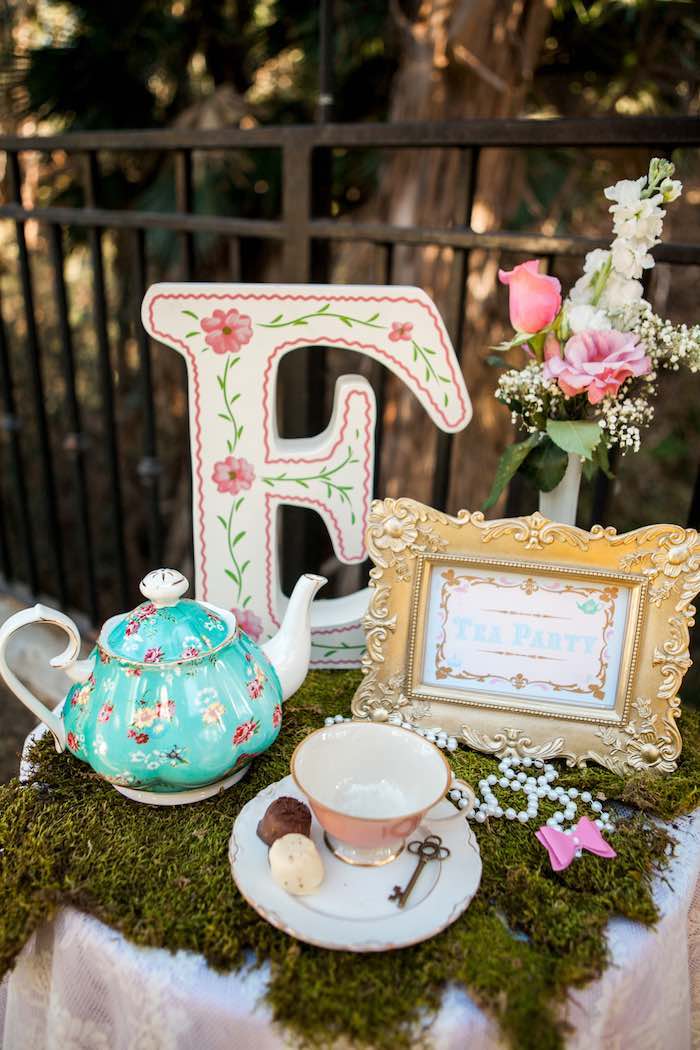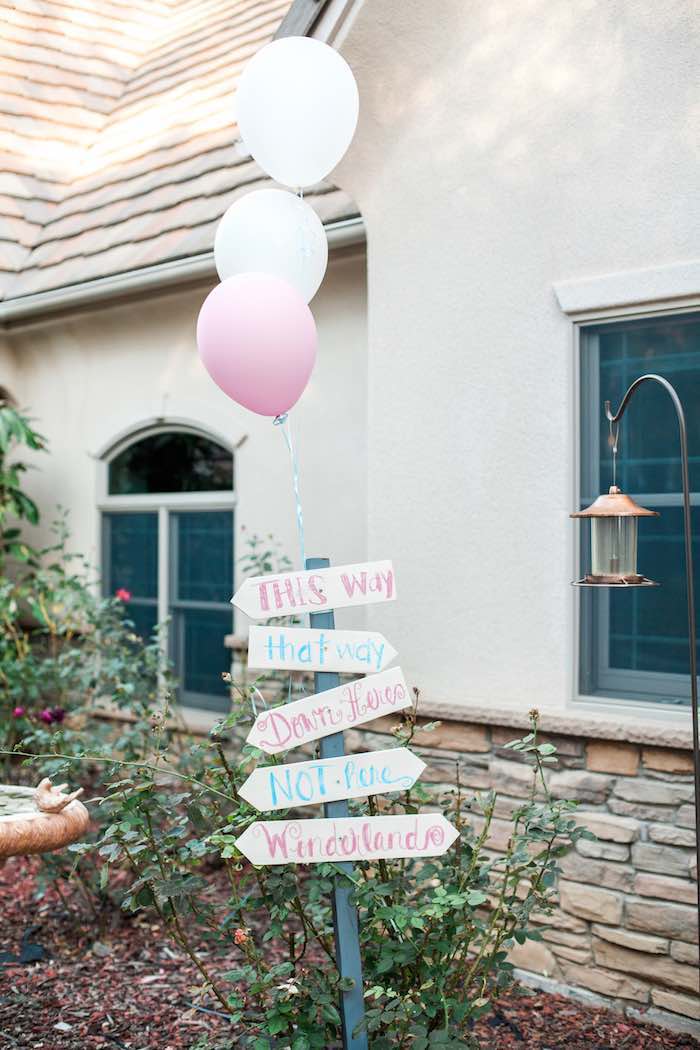 Antique flower pots and teapots for centerpieces and accents, whimsical letters in the corner of a bookshelf or tray cart, add effortless charm. And don't forget to lead the way, with a wood or cardboard sign post.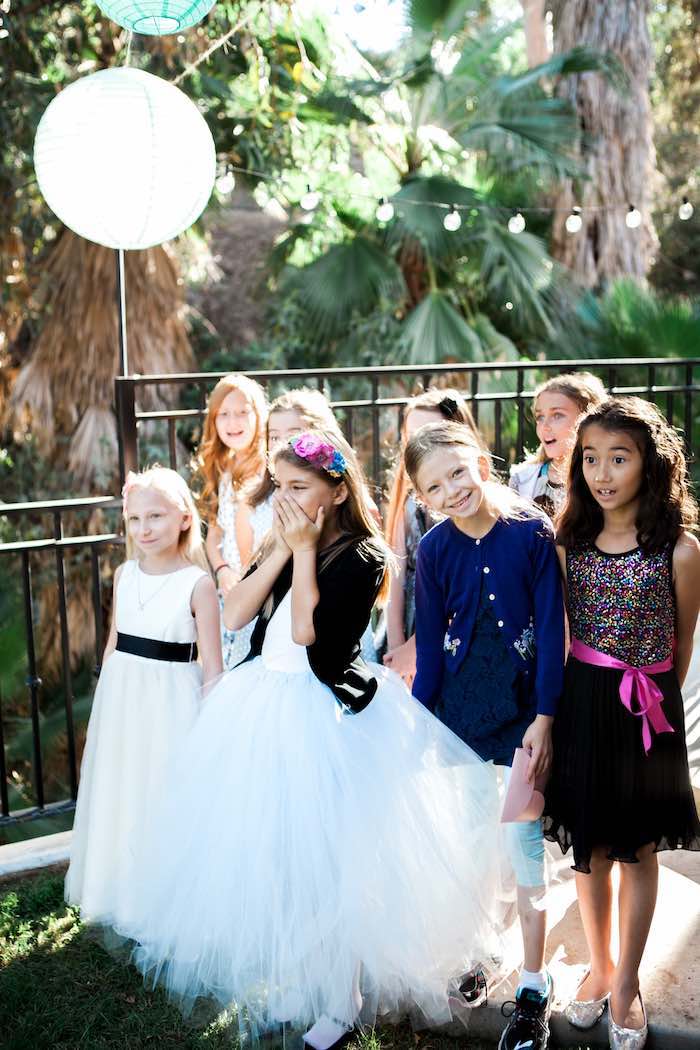 Every girl would love to be Alice, at least for a day, and her friends will love to accompany her to Wonderland, Mad Hatter and Queen of Hearts, and all the whimsical characters of one of the most enduring classics of all time.
Add these items to your party
Share with other booklovers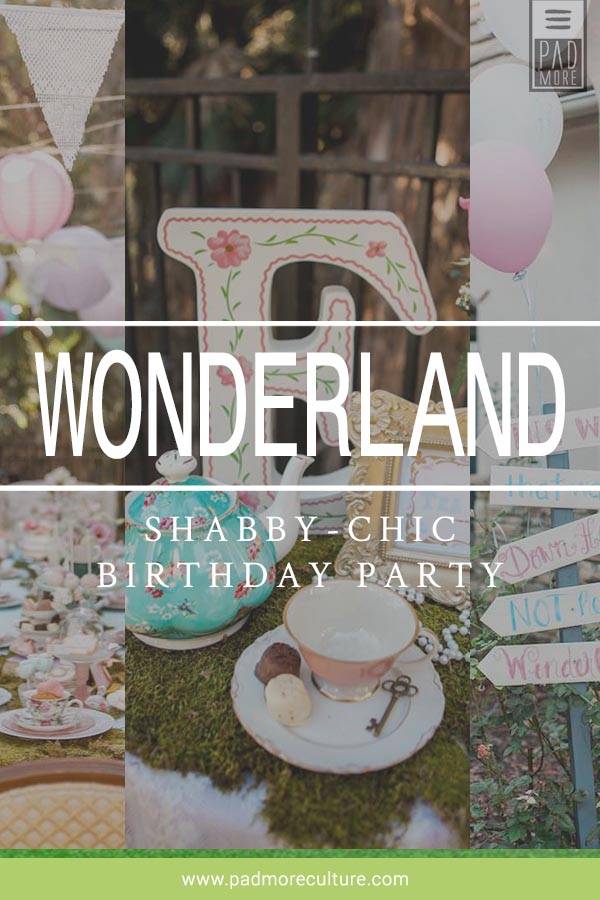 If you would like to be a guest blogger, contact editorial@padmorepublishing.com