Black History Month is a reminder that black excellence and black girl magic should be celebrated. We know for a fact that Black Girl Magic is on the new book release ON THE COME UP. That's right! Besides having so much to celebrate this month, we also have a new book by Angie Thomas to look forward to. This Black History Month we are happy to feature an author that has revolutionized the conversations we are having around race and privilege. We've compiled what people are saying about this important book!
This honest and unflinching story of toil, tears, and triumph is a musical love letter that proves literary lightning does indeed strike twice. The rawness of Bri's narrative demonstrates Thomas' undeniable story-telling prowess as she tells truths that are neither pretty nor necessarily universally relatable.A joyous experience awaits. Read it. Learn it. Love it.

This book is just as essential and spectacular as The Hate U Give.

This book takes a hard look at economic challenges, as well as police surveillance and treatment of black and brown people. Many of the themes present in THUG are present here, but they're explored on an even more micro level.

Angie Thomas' heartfelt and surprisingly humorous coming-of-age novel highlights the importance of family, friendship, and fighting for your dreams, making it a must-read for teens. Hip-hop fans will recognize the legendary artists mentioned throughout the book and will appreciate how Bri uses her passion and knowledge of the genre to challenge stereotypes with her poetic lyrics. Bri isn't afraid to speak her mind, and it's frustrating how many misinterpret her message or only see her as a "hoodlum," but it reflects the double standards she faces as a young black woman in America.

Although the stakes are high, Bri's voice is funny and frank, with frequent musings on cute boys, "fly kicks," and Tweety Bird, whom Bri considers "the love of my life." As a result, On the Come Up is earnest and warm-hearted, a careful examination of social issues that's built around an immensely endearing main character. It's likely to assure Thomas's continued and well-deserved dominance on the best-seller lists. Thomas's second book is well on its way to becoming just such a runaway success. It's wise and witty, and it boasts Thomas's characteristic ability to handle serious questions of systemic racism with a light and even joyous touch.

What Bookstagramers are Saying!
Gifts to Pair this Book With
Share with other booklovers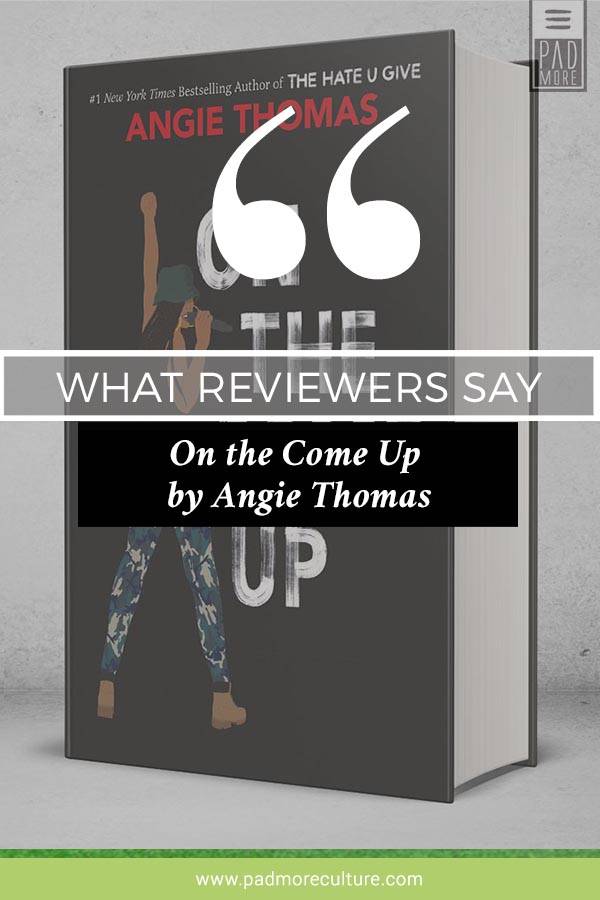 If you would like to be a guest blogger, contact editorial@padmorepublishing.com