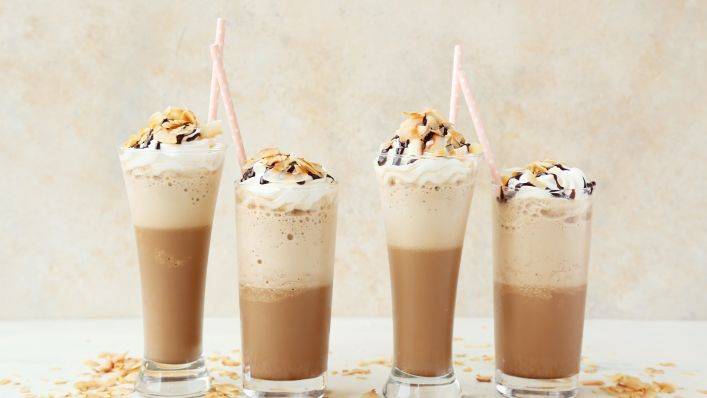 Our readers' community loves to travel and explore new places. They even take their books wherever they go, even to vacations to exotic destinations. To replenish their energy after an amazing vacation day, we offer them and you this Coconut Mocha Frappe Cappuccino created by Todd Wilbur and inspired by Starbucks original Mocha Frappe Cappuccino. If during your travels you happen to have access to a kitchen in your Airbnb or rental, you can venture to make it at the end of your day. If not, this recipe can come in handy once you're back home.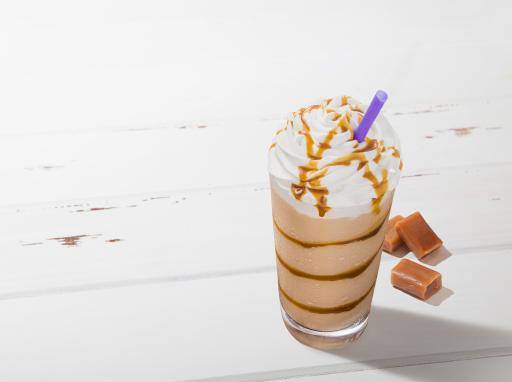 READY IN: 30 mins
SERVES: 2
INGREDIENTS:
1⁄2 cup shredded coconut
3⁄4 cup strong coffee
1 cup low-fat milk or 1 cup milk
1⁄3 cup Hersheys Chocolate Syrup
3 tablespoons granulated sugar
2 cups ice
GARNISHwhipped cream

DIRECTIONS:

Preheat oven to 300°F.
Spread shredded coconut on a baking sheet and toast coconut in the oven.

Stir the coconut around every 10 minutes or so for even browning.

After 25 to 30 minutes the shredded coconut should be light brown.Cool it off.

Make double-strength coffee by brewing with twice the coffee required by your coffee maker.That should be 2 tablespoons of ground coffee per each cup of coffee.Chill before using.

To make the drinks, combine cold coffee, milk, 1/3 cup of the toasted coconut, 1/3 cup chocolate syrup, and sugar in a blender.Blend for 15 to 20 seconds to dissolve sugar.

Add ice and blend until ice is crushed and the drink is smooth.

Pour drinks into two 16-ounce glasses.Garnish each drink with whipped cream, a drizzle of chocolate, and a pinch of some of the remaining toasted coconut.


To buy while you make the drink... Matching Products!
Share with other booklovers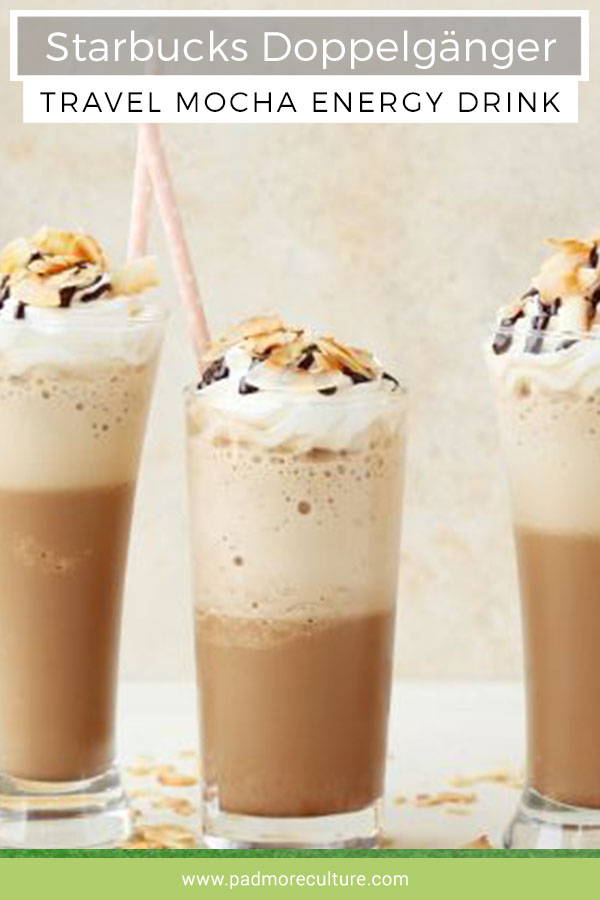 Subscribe to Padmore Culture mailing list to receive updates on new arrivals, featured products and must reads