The Story of Jane Goodall

Discover the life of Jane Goodall—a story about curiosity, passion, and saving animals.
Jane Goodall is a celebrated scientist for her studies of chimpanzees in the forests of Africa. Before she observed chimps and helped save them from losing their home, Jane was a curious kid who loved learning about animals. She showed people that women could be scientists, just like men, and fought to follow her dream of working with wild chimps.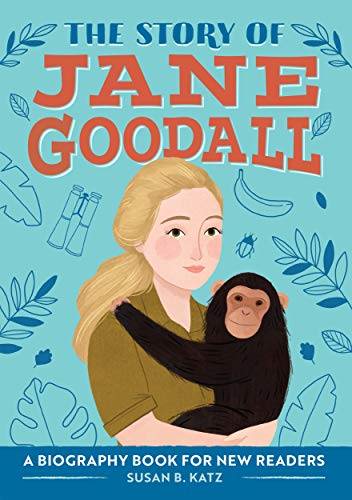 Explore how Jane Goodall went from being a young nature lover in England to the most important chimpanzee expert in the world.

This book includes:
Word definitions—a helpful glossary for advanced words and ideas.

Test your knowledge—a quiz to make sure you understand the who, what, where, when, why, and how of Jane Goodall's life.
A lasting legacy—Learn about how Jane made the world a better place for future generations of both humans and animals.




Look into the life of Jane: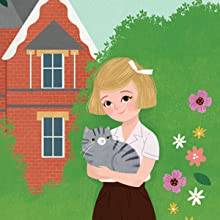 She pursued her passion of working with animals
When she grew up, Jane was told about a group of chimpanzees living on the shores of a lake in Tanzania. Nobody had ever studied chimps in the wild up close before. She would have to take notes and spend hours in the rain forest where the chimps lived, watching their behavior. Jane was excited to see how they lived, played, ate, and made friends.
Jane loved animals from an early age
Jane was born with a love of nature, especially animals. When she was just one and a half, Jane took a handful of earthworms to bed with her. As soon as Jane's mom explained that worms need soil to live, Jane ran outside and returned the worms to their garden. Jane's dad also saw her love of animals. He bought her a stuffed chimpanzee named Jubilee. Jane loved Jubilee and took him nearly everywhere she went.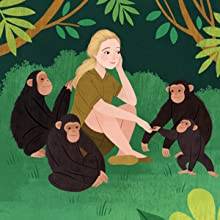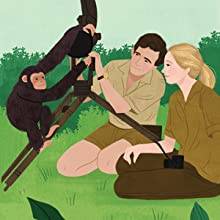 She's making the world a better place for chimps and all living things
The world is more aware of how similar humans and chimps are. Jane's discoveries led to people protecting these animals. At age 85, Jane still travels to share their story and raise money to protect them and other endangered animals.
Jane helped save the chimps
Loggers were destroying the chimps' habitat. She knew she had to protect them. The best way to help was to keep researching and reporting on the chimps so more people around the world would care about saving their habitats. She also worked on behalf of the chimps by speaking and marching in order to get the government to protect them.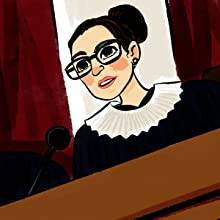 A complete collection to inspire young girls to become the best women they can be. Learning by example is the motto of this collection and for it we have chosen women from all walks of lives, from different historical periods and accomplished in multiple subjects to serve as mentors for today's girls.
Share with other booklovers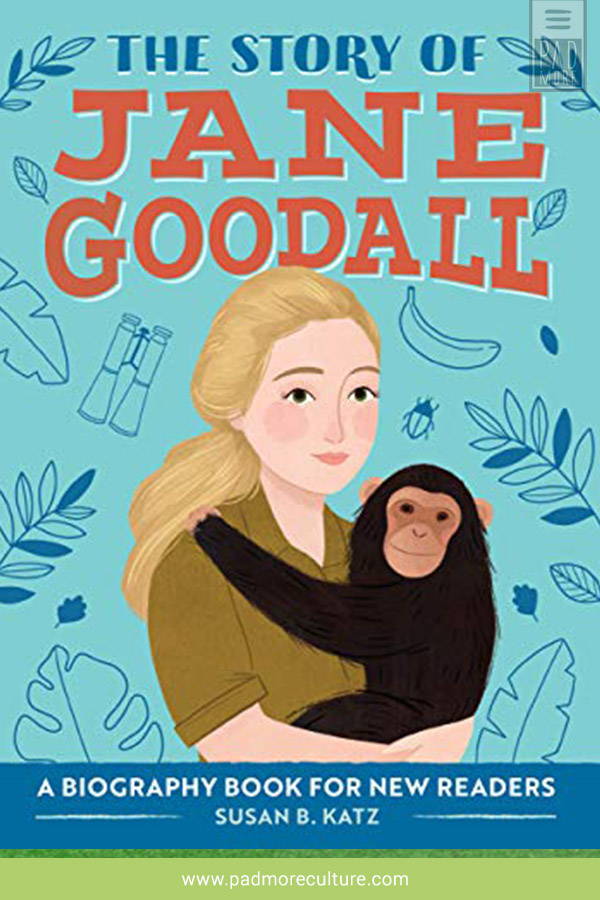 If you would like to be a guest blogger, contact editorial@padmorepublishing.com
Subscribe to Padmore Culture mailing list to receive updates on new arrivals, featured products and must reads
Are you leaving already? Sign up for new books and products, offers and bookish news.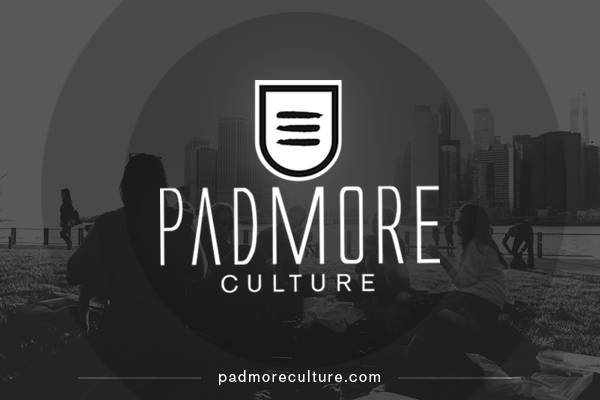 Comments
Follow us on Instagram