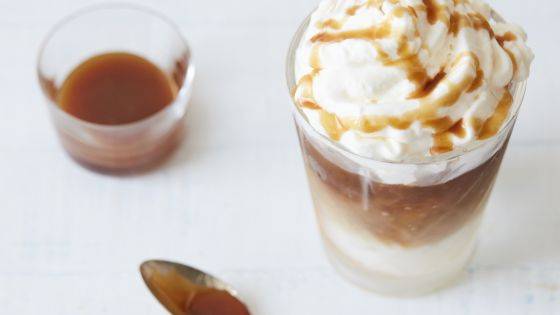 After all that reading and studying, coffee is just you might need to keep hitting the books. How about instead of hot coffee you follow this drink recipe inspired by Starbucks Caramel Machiatto? Sweet, right?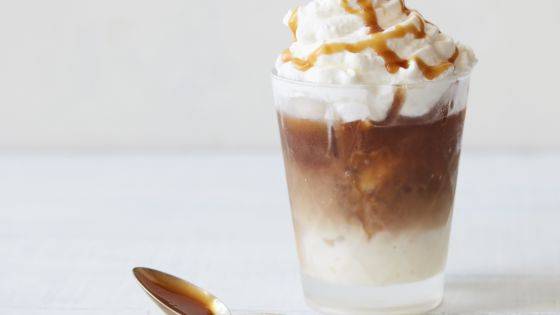 READY IN: 8 mins
SERVES: 1
INGREDIENTS:
2 fluid ounces brewed Starbucks espresso, use Starbucks Original whole bean Espresso coffee
8 ice cubes
1 cup whole milk
2 tablespoons half-and-half2 tablespoons torani vanilla syrup
2 -3 tablespoons of a thick buttery rich caramel syrup
4 tablespoons
Reddi-wip topping, heavy cream version

DIRECTIONS:
Brew your Starbucks double espresso shot first.
Fill a tall glass with ice - leave about 2" from the top of the glass.
Fill the glass with 1 cup of ice cold whole milk.Then pour in your 2 tablespoons of half & half or heavy cream.
Add the 2 tablespoons of Torani Vanilla syrup into the glass.
Add your 2 fluid ounces of Starbucks brewed espresso shot over the milk.
Drizzle the 2 tablespoons of thick caramel syrup inside the glass.
Top with Redi-whip heavy whipped cream & drizzle a little more caramel syrup on the top.

To buy while you make the drink... Matching Products!
Share with other booklovers
Subscribe to Padmore Culture mailing list to receive updates on new arrivals, featured products and must reads