Author Sarah J. Maas Q & A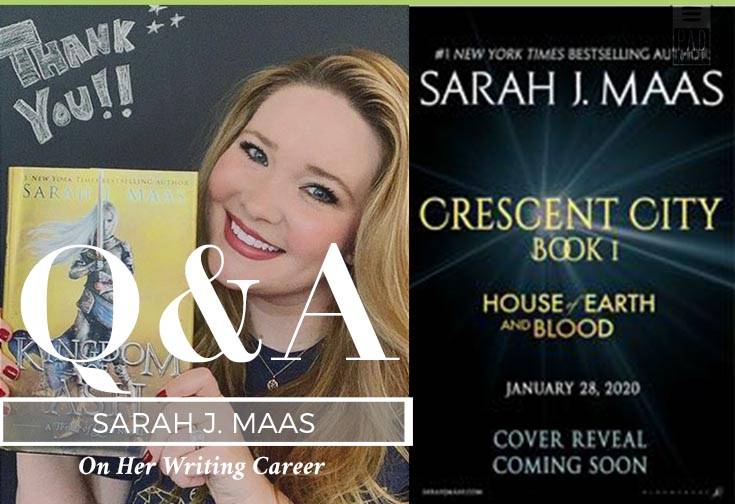 Q&A with Sarah J. Maas
on her writing career!
Q: What are you working on right now?
A: I'm working on my first adult series, called Crescent City due to be published in January 2020. The world of Crescent City is more modern than those in my previous series (basically, if the Court of Thorns and Roses and Throne of Glass worlds had modern-day technology), but it's still chock full of magic, brooding warrior-types, and mysterious and deadly creatures. I can't wait to introduce readers to Bryce, its heroine, who I think would be very good friends with Aelin and Feyre.
Q: Do you listen to music while you write? Did you listen to music while writing Throne of Glass? What did you listen to?
A: About 90% of my ideas come from music, so YES. I listen to music while writing TOG. I actually make really extensive playlists. I mostly listen to classical and movie scores.
Q: What kind of books did you like to read growing up?
A: I read all fantasy, all the time. I was around 12 years old when I discovered Robin McKinley and Garth Nix, and they both opened the floodgates for me to devour all the YA fantasy I could find.
Q. How does it feel like to have such a massive fan base?
A: Honestly? It still blows my mind. This whole journey has been such a dream come true and is something that I've worked for since I was a teenager, so it's just…insane to see the fandom grow. And more than that, it's just wonderful that TOG readers are so kind, welcoming, and generous—I'm so incredibly proud to call them my readers.
Q: Had the movie rights for ACOTAR being picked up?
A: Yes, the movie rights have been optioned. Constantin Film picked up the rights.The company, whose credits include the Resident Evil franchise and the TV series Shadowhunters: The Mortal Instruments, is working with Piers Tempest and Jo Bamford's Tempo Entertainment on the project, which will be written by British writer Rachel Hirons (Kiss Me First). No cast or director has been attached yet.
Q. What made you want to become an author?
I'd always loved telling stories, though it took me until I was a teenager to realize that I really, truly wanted to be a published author. :)
Q: How did you get published?
A: My experience getting published is a super-long story, BUT the short version of it is this:I began writing THRONE OF GLASS when I was 16, and wound up posting the very (VERY) rough draft on a website called FictionPress.com (a sister-site of fanfiction.net...I wrote a LOT of fanfiction when I was younger). It took me about 6 years to write the first 3 books of the TOG series, and as I wrote each chapter, I'd post it on FictionPress. Over those six years, TOG became the most-reviewed story on the site, and in Fall 2008, I took the story offline to try to get published.Many, many rewrites, revisions, and MORE rewrites later, I sold TOG to Bloomsbury, and it published in August 2012 (over 10 years after I first began writing it)!
Q: Do you have any advice for budding writers?
A: My best advice is to give yourself permission to write pure crap. Like, don't sweat all the little stuff, don't try to be perfect, just write ANYTHING, even if it is painfully horrible. My first drafts are ALWAYS a mess, and I can't really let myself look back when I'm drafting, or else I'll get so frustrated by the crappiness that I'll want to go back and fix everything (instead of just finishing the ms. :)
Share with other booklovers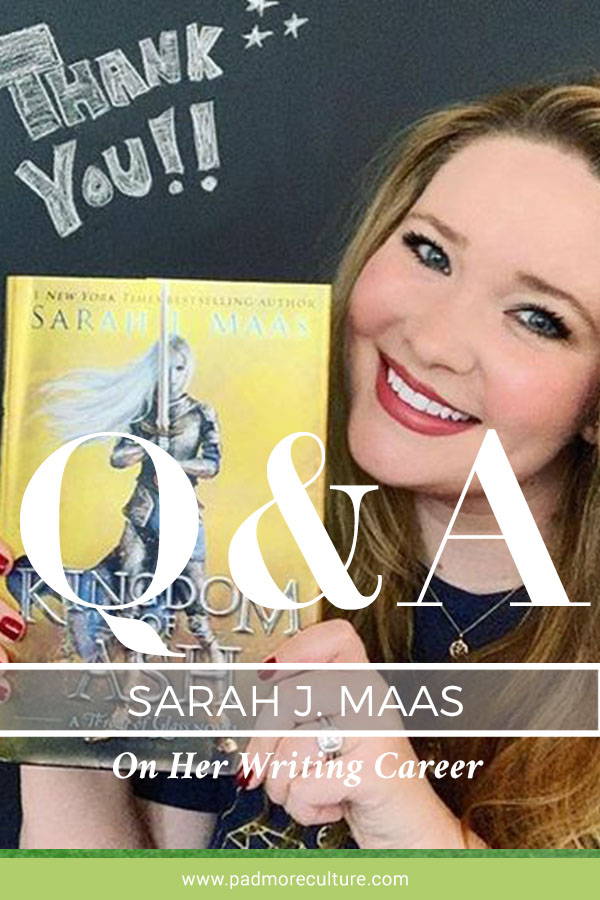 If you would like to be a guest blogger, contact editorial@padmorepublishing.com
Subscribe to Padmore Culture mailing list to receive updates on new arrivals, featured products and must reads
Are you leaving already? Sign up for new books and products, offers and bookish news.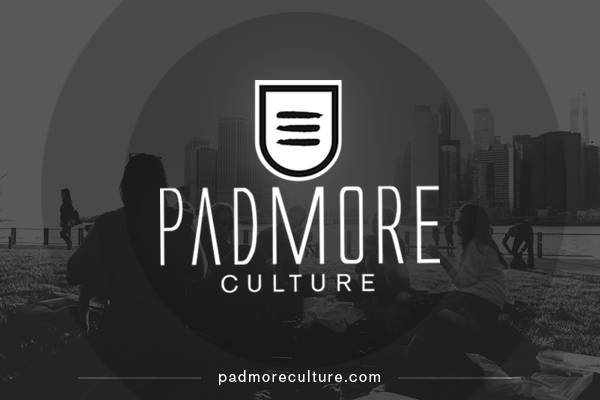 Comments
Follow us on Instagram