Romance Novels to Leave You Breathless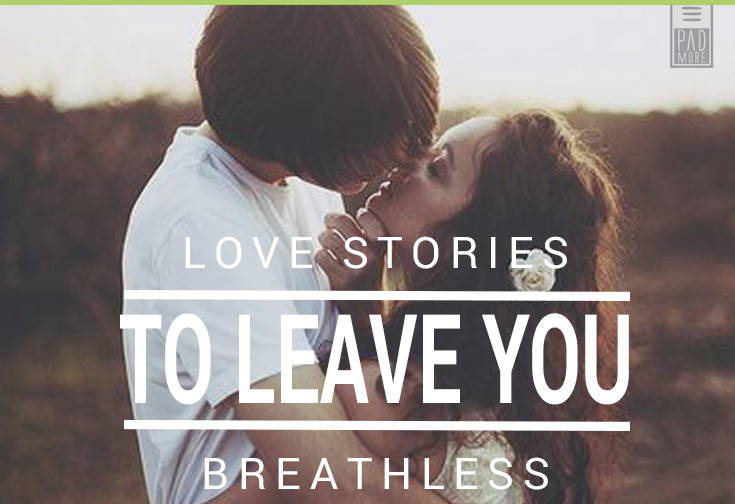 On this month of LOVE, we've compiled some favorite romance novels for our readers to browse. We want to showcase all kinds of love! Realistic love, fantastical love, quirky love, same sex love and all that you can think of! Here are our picks to leave you breathless!

A laugh-out-loud debut novel that will delight fans of Bridget Jones's Diary and HBO's GirlsLove by the Book charts a year in the life of Lauren Cunningham, a beautiful, intelligent, and unlucky-in-love twenty-eight-year-old American. Feeling old before her time, Lauren moves to London in search of the fab single life replete with sexy Englishmen. But why can't she convince the men she's seeing that she really isn't after anything more serious than seriously good sex? Love by the Book will have you in stitches.

A groomsman and his last-minute guest are about to discover if a fake date can go the distance in this fun and flirty debut novel.Agreeing to go to a wedding with a guy she gets stuck with in an elevator is something Alexa Monroe wouldn't normally do. But there's something about Drew Nichols that's too hard to resist.On the eve of his ex's wedding festivities, Drew is minus a plus one. Until a power outage strands him with the perfect candidate for a fake girlfriend...After Alexa and Drew have more fun than they ever thought possible, Drew has to fly back to Los Angeles and Alexa heads home to Berkeley. Too bad they can't stop thinking about the other..
An extraordinary literary work, Dear Mr. You renders the singular arc of a woman's life through letters Mary-Louise Parker composes to the men, real and hypothetical, who have informed the person she is today. Beginning with the grandfather she never knew, the letters range from a missive to the beloved priest from her childhood to remembrances of former lovers to an homage to a firefighter she encountered to a heartfelt communication with the uncle of the infant daughter she adopted. Readers will be amazed by the depth and style of these letters, which reveal the complexity and power to be found in relationships both loving and fraught.
Presenting radical new ways to think about love, the acclaimed cultural critic, feminist, and author examines the role of love in our personal and professional lives and how it can be used to end struggles between individuals, communities, and societies. "Taking on yet another popular topic in her role as cultural critic, hooks blends the personal and the psychological with the philosophical in her latest book--a thoughtful but frequently familiar examination of love American style. A distinguished professor of English at City College in New York City, she explains her sense of urgency about confronting a subject that countless writers have analyzed: "I feel our nation's turning away from love as intensely as I felt love's abandonment in my girlhood.
Sixteen-year-old and not-so-openly gay Simon Spier prefers to save his drama for the school musical. But when an email falls into the wrong hands, his secret is at risk of being thrust into the spotlight. Now, change-averse Simon has to find a way to step out of his comfort zone before he's pushed out—without alienating his friends, compromising himself, or fumbling a shot at happiness with the most confusing, adorable guy he's never met.Incredibly funny and poignant, this twenty-first-century coming-of-age, coming out story—wrapped in a geek romance—is a knockout of a debut novel by Becky Albertalli.

A heartbreaking, stay-up-all-night novel from the New York Times bestselling author of Me Before You, After You, and One Plus One.A Brief Encounter for our time, The Last Letter from Your Lover is a sophisticated, spellbinding double love story that spans decades and thrillingly evokes a bygone era. In 1960, Jennifer Stirling wakes in the hospital and remembers nothing—not the car accident that put her there, not her wealthy husband, not even her own name. Searching for clues, she finds an impassioned letter, signed simply "B," from a man for whom she seemed willing to risk everything. In 2003, journalist Ellie Haworth stumbles upon the letter and becomes obsessed with learning the unknown lovers' fate—hoping it will inspire her own happy ending.
1777. Albany, New York. As battle cries of the American Revolution echo in the distance, servants flutter about preparing for one of New York society's biggest events: the Schuylers' grand ball. Descended from two of the oldest and most distinguished bloodlines in New York, the Schuylers are proud to be one of their fledgling country's founding families, and even prouder still of their three daughters—Angelica, with her razor-sharp wit; Peggy, with her dazzling looks; and Eliza, whose beauty and charm rival those of both her sisters, though she'd rather be aiding the colonists' cause than dressing up for some silly ball. In the pages of Alex and Eliza, #1 New York Times bestselling author Melissa de la Cruz brings to life the romance of young Alexander Hamilton and Elizabeth Schuyler.
Is it really better to have loved and lost? Louna's summer job is to help brides plan their perfect day, even though she stopped believing in happily-ever-after when her first love ended tragically. But charming girl-magnet Ambrose isn't about to be discouraged now that he's met the one he really wants. Maybe Louna's second chance is standing right in front of her.Sarah Dessen's many fans will adore this latest novel, a richly satisfying, enormously entertaining story with humor, romance, and an ending that is so much more than happily-ever-after. From Sarah Dessen, the beloved New York Times bestselling author of SAINT ANYTHING and JUST LISTEN, comes a new novel set in the world of wedding planning!
Talking to other people isn't Kate Bailey's favorite activity. She'd much rather be out on the lake, soaking up the solitude and sunshine. So when her best friend, Alana, convinces Kate to join their high school's podcast, But to Kate's surprise, she turns out to be pretty good at the hosting gig. Then the podcast gets in a call from an anonymous guy, asking for advice about his unnamed crush. Kate is pretty sure that the caller is gorgeous Diego Martinez, and even surer that the girl in question is Alana. Kate is excited for her friend . . . until Kate herself starts to develop feelings for Diego. Suddenly, Kate finds that while doling out wisdom to others may be easy, asking for help is tougher than it looks, and following your own advice is even harder. Kasie West's adorable story of secrets, love, and friendship is sure to win over hearts everywhere.
When it comes to drumming, Leah Burke is usually on beat—but real life isn't always so rhythmic.She's an anomaly in her friend group: the only child of a young, single mom, and her life is decidedly less privileged. She loves to draw but is too self-conscious to show it. And even though her mom knows she's bisexual, she hasn't mustered the courage to tell her friends—not even her openly gay BFF, Simon.So Leah really doesn't know what to do when her rock-solid friend group starts to fracture in unexpected ways. With prom and college on the horizon, tensions are running high.It's hard for Leah to strike the right note while the people she loves are fighting—especially when she realizes she might love one of them more than she ever intended.
A cross between The Hunger Games (minus the bloodsport) and The Bachelor (minus the bloodsport), this series employs multiple conventions of the dystopian romance genre—strong-willed heroine, heart-wrenching love triangle, far-future setting divided by class. That said, it's a lot of fun. In a post WWIII U.S. divided by caste, teenager America Singer and her family are Fives, struggling musicians and artists. In love with a Six, America is headed for a life of servitude and hunger, until she is chosen for the Selection—a contest through which Prince Maxon will pick his princess. The Selection brings America instant notoriety and prestige, but also thrusts her into a ring of jealous, desperate girls all trying to win the prince's heart.
Despite the tumor-shrinking medical miracle that has bought her a few years, Hazel has never been anything but terminal, her final chapter inscribed upon diagnosis. But when a gorgeous plot twist named Augustus Waters suddenly appears at Cancer Kid Support Group, Hazel's story is about to be completely rewritten.Insightful, bold, irreverent, and raw, The Fault in Our Stars is award-winning-author John Green's most ambitious and heartbreaking work yet, brilliantly exploring the funny, thrilling, and tragic business of being alive and in love.
Sadie loves her rocker boyfriend Henry and her running partner and best friend Lucie, but no one can measure up to her truest love and hero, the dazzling and passionate George. George, her secret.When something goes wrong and Sadie is taken to the hospital calling out for George, her hidden life may be exposed. Now she must confront the truth of the past, and protect a world she is terrified to lose."A teen learns to use her rich interior world to fight trauma, but is this the only way out? This honest, heartfelt tale is deep and mysterious as imagination itself." --Judy Blundell, author of What I Saw and How I Lied and Strings Attached. An intoxicating debut novel that will leave you questioning what is real and why we escape into fantasy, perfect for fans of Belzhar by Meg Wolitzer and Falling into Place by Amy Zhang.
A fresh, charming rom-com perfect for fans of Simon vs. the Homo Sapiens Agenda and Boy Meets Boy about Nathan Bird, who has sworn off happy endings but is sorely tested when his former best friend, Ollie, moves back to town. Nathan Bird doesn't believe in happy endings. Although he's the ultimate film buff and an aspiring screenwriter, Nate's seen the demise of too many relationships to believe that happy endings exist in real life. Playing it safe to avoid a broken heart has been his MO ever since his father died and left his mom to unravel—but this strategy is not without fault. His best-friend-turned-girlfriend-turned-best-friend-again, Florence, is set on making sure Nate finds someone else. And in a twist that is rom-com-worthy, someone does come along: Oliver James Hernández, his childhood best friend.
American-born seventeen-year-old Maya Aziz is torn between worlds. There's the proper one her parents expect for their good Indian daughter: attending a college close to their suburban Chicago home, and being paired off with an older Muslim boy her mom deems "suitable." And then there is the world of her dreams: going to film school and living in New York City—and maybe (just maybe) pursuing a boy she's known from afar since grade school, a boy who's finally falling into her orbit at school.There's also the real world, beyond Maya's control. In the aftermath of a horrific crime perpetrated hundreds of miles away, her life is turned upside down. The community she's known since birth becomes unrecognizable; neighbors and classmates alike are consumed with fear, bigotry, and hatred. Ultimately, Maya must find the strength within to determine where she truly belongs.

Products to buy with these lovely books
Share with other booklovers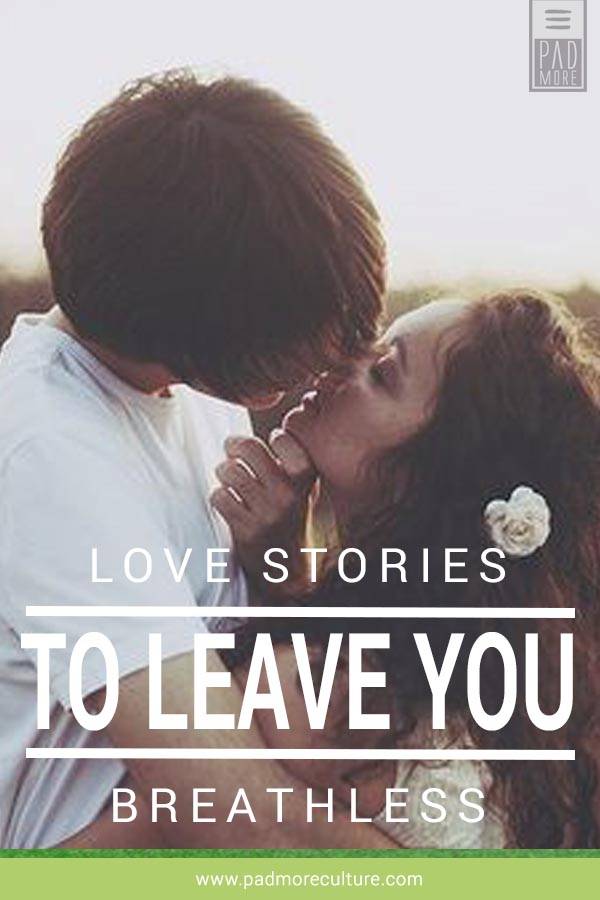 If you would like to be a guest blogger, contact editorial@padmorepublishing.com
Comments
Follow us on Instagram