More Reads for Little Women's Fans
With all the accolades and great reviews by critics and fans alike, Little Women is having a moment of glory. A well-deserved revival! All things Little Women are inspiring girls, not only in the United States, where the story is set one hundred and fifty years ago, to be exact in Massachusetts, but around the world. There's great curiosity for the author, Louisa May Alcott, as well as the sisters, Meg, Jo, Beth, and Amy and we're here to help you get your fix with more books that tackle the story from different angles or give you more insight on the making of the book and its meaning to modern audiences. Pick at least one of these great reads, and you will immerse yourself even more in the beautiful and magnificent world of the March sisters. Enjoy!
Start at the beginning...
If you haven't read the original book, you should start reading it first. Louisa May Alcott wrote a classic that had stood the test of time and has been adapted for the big screen multiple times. There's even a Broadway show. Some stories truly are timeless! Little Women is one of the most beloved classics ever written. With a new movie adaptation by Greta Gerwig, starring Saoirse Ronan, Emma Watson, Florence Pugh, and Eliza Scanlen interpreting the beloved March sisters, Meg, Jo, Beth, and Amy, this book is a great companion for all those girls introduced for the first time to this wonderful tale. The love between sisters and how each asserts their place in society are some of the universal themes written majestically by the beloved author Louisa May Alcott.Includes Part 1 and Part 2.
"Padmore Publishing's new edition of Little Women is absolutely gorgeous!" - author Ila Monroe, The Golden Plague

Have fun with a retelling...
The timeless classic Little Women inspired this heartwarming modern tale of four sisters from New York Times bestselling author Virginia Kantra.The March sisters—reliable Meg, independent Jo, stylish Amy, and shy Beth—have grown up to pursue their separate dreams. When Jo followed her ambitions to New York City, she never thought her career in journalism would come crashing down, leaving her struggling to stay afloat in a gig economy as a prep cook and secret food blogger.Meg appears to have the life she always planned—the handsome husband, the adorable toddlers, the house in a charming subdivision. But sometimes getting everything you've ever wanted isn't all it's cracked up to be.When their mother's illness forces the sisters home to North Carolina for the holidays, they'll rediscover what really matters.One thing's for sure—they'll need the strength of family and the power of sisterhood to remake their lives and reimagine their dreams.

"A thought-provoking adaptation of a beloved classic."—Kirkus Reviews

Peek at why so many author's adore it...
Four acclaimed authors, Kate Bolick, Jenny Zhang, Carmen Maria Machado, and Jane Smiley, explore their strong lifelong personal engagement with Alcott's novel--what it has meant to them and why it still matters. Each takes as her subject one of the four March sisters, reflecting on their stories and what they have to teach us about life. Kate Bolick finds parallels in oldest sister Meg's brush with glamour at the Moffats' ball and her own complicated relationship with clothes. Jenny Zhang confesses to liking Jo least among the sisters when she first read the novel as a girl, uncomfortable in finding so much of herself in a character she feared was too unfeminine. Carmen Maria Machado writes about the real-life tragedy of Lizzie Alcott, the inspiration for third sister Beth, and the horror story that can result from not being the author of your own life's narrative. And Jane Smiley rehabilitates the reputation of youngest sister Amy, whom she sees as a modern feminist role model for those of us who are, well, not like the fiery Jo. These four voices come together to form a deep, funny, far-ranging meditation on the power of great literature to shape our lives.

"Jane Smiley's fresh, sharp take on the much-maligned Amy, is a tonic--and a revelation." —The Wall Street Journal

Understand its long-standing appeal...
In Meg, Jo, Beth, Amy, Anne Boyd Rioux brings a fresh and engaging look at the circumstances leading Louisa May Alcott to write Little Women and why this beloved story of family and community ties set in the Civil War has resonated with audiences across time.

"[An] affectionate and perceptive tribute."―Wendy Smith, Boston Globe

Elise Hooper's debut novel conjures the fascinating, untold story of May Alcott—Louisa's youngest sister and an artist in her own right.We all know the story of the March sisters, heroines of Louisa May Alcott's Little Women. But while everyone cheers on Jo March, based on Louisa herself, Amy March is often the least favorite sister. Now, it's time to learn the truth about the real "Amy", Louisa's sister, May.Stylish, outgoing, creative, May Alcott grows up longing to experience the wide world beyond Concord, Massachusetts. While her sister Louisa crafts stories, May herself is a talented and dedicated artist, taking lessons in Boston, turning down a marriage proposal from a well-off suitor, and facing scorn for entering what is very much a man's profession.Life for the Alcott family has never been easy, so when Louisa's Little Women is published, its success eases the financial burdens they'd faced for so many years. Everyone agrees the novel is charming, but May is struck to the core by the portrayal of selfish, spoiled "Amy March." Is this what her beloved sister really thinks of her?So May embarks on a quest to discover her own true identity, as an artist and a woman. From Boston to Rome, London, and Paris, this brave, talented, and determined woman forges an amazing life of her own, making her so much more than merely "The Other Alcott."

"Elise Hooper's thoroughly modern debut gives a fresh take on one of literature's most beloved families."—Elisabeth Egan, author of A Window Opens

Introduce them to little girls (with a twist)...
Little Women with a twist: four sisters from a blended family experience the challenges and triumphs of life in NYC in this beautiful full-color graphic novel perfect for fans of Roller Girl and Smile.Meg, Jo, Beth, and Amy are having a really tough year: with their father serving in the military overseas, they must work overtime to make ends meet...and each girl is struggling in her own way. Whether it's school woes, health issues, boy troubles, or simply feeling lost, the March sisters all need the same thing: support from each other. Only by coming together--and sharing lots of laughs and tears--will these four young women find the courage to discover who they truly are as individuals...and as a family.

"Smart and thoughtfully rendered, this modern retelling will resonate with today's readers."―Publishers Weekly

Take them into your kitchen...
Experience the exciting and heartwarming world of the March sisters and Little Women right in your own kitchen.Here at last is the first cookbook to celebrate the scrumptious and comforting foods that play a prominent role in Louisa May Alcott's classic novel Little Women. If your family includes a Little Women fan, or if you yourself are one, with this book you can keep the magic and wonder of the beloved tale alive for years to come. Do you wonder what makes the characters so excited to make—and eat!—sweets and desserts like the exotically named Blancmange or the mysterious Bonbons with Mottoes, along with favorites like Apple Turnovers, Plum Pudding, and Gingerbread Cake? Find out for yourself with over 50 easy-to-make recipes for these delectable treats and more, all updated for the modern kitchen.From Hannah's Pounded Potatoes to Amy's Picnic Lemonade, from the charming Chocolate Drop Cookies that Professor Bhaer always offers to Meg's twins to hearty dinners that Hannah and Marmee encourage the March sisters to learn to make, you'll find an abundance of delicious teatime drinks and snacks, plus breakfasts, brunches, lunches, suppers, and desserts. Featuring full-color photos, evocative illustrations, fun and uplifting quotes from the novel, and anecdotes about Louisa May Alcott, this is a book that any Little Women fan will love to have.

"A must-have for fans of the classic Louisa May Alcott series. The book contains simple recipes that are inspired by the food in the books."- The Candid Cover blog

Share with other booklovers
If you would like to be a guest blogger, contact editorial@padmorepublishing.com
Subscribe to Padmore Culture mailing list to receive updates on new arrivals, featured products and must reads
Are you leaving already? Sign up for new books and products, offers and bookish news.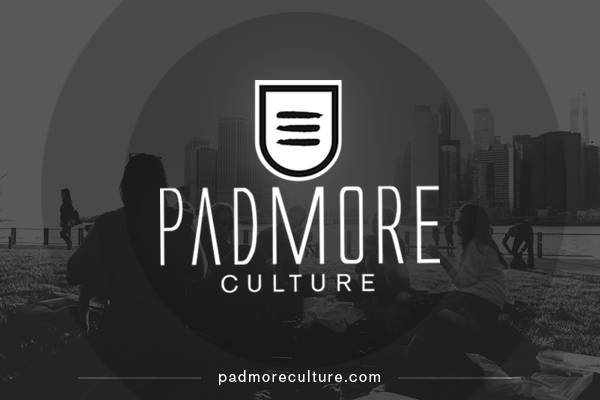 Comments
Follow us on Instagram