Gossip Girl meets One of Us Is Lying

In Gold Coast, Long Island, everything from the expensive downtown shops to the manicured beaches, to the pressed uniforms of Jill Newman and her friends, looks perfect. But as Jill found out three years ago, nothing is as it seems.
Freshman year Jill's best friend, the brilliant, dazzling Shaila Arnold, was killed by her boyfriend. After that dark night on the beach, Graham confessed, the case was closed, and Jill tried to move on.
Now, it's Jill's senior year and she's determined to make it her best yet. After all, she's a senior and a Player--a member of Gold Coast Prep's exclusive, not-so-secret secret society. Senior Players have the best parties, highest grades and the admiration of the entire school. This is going to be Jill's year. She's sure of it.
But when Jill starts getting texts proclaiming Graham's innocence, her dreams of the perfect senior year start to crumble. If Graham didn't kill Shaila, who did? Jill vows to find out, but digging deeper could mean putting her friendships, and her future, in jeopardy.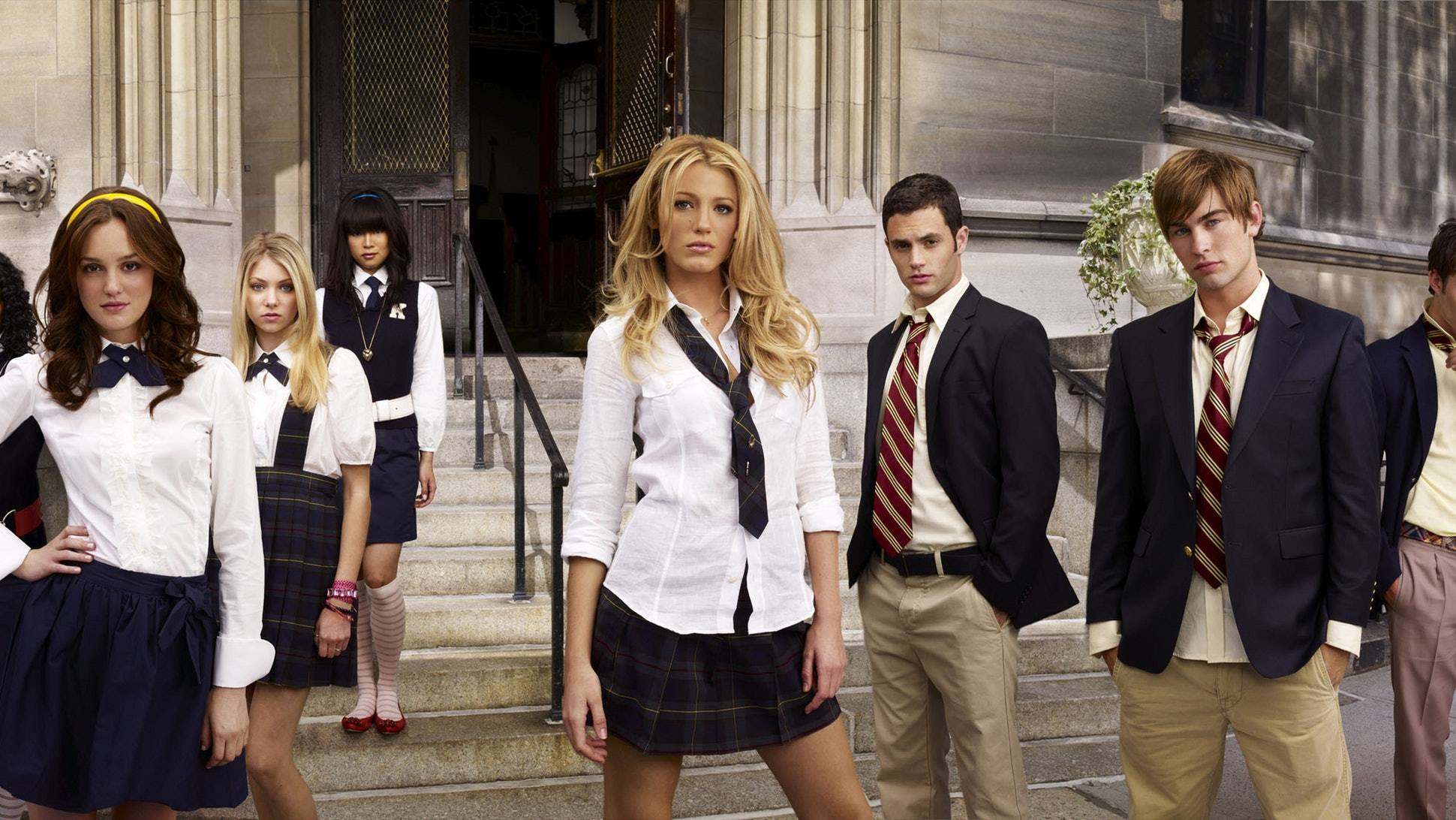 Gossip Girl meets One of Us Is Lying
with a dash of The Secret History in this slick, taut murder mystery set against the backdrop of an exclusive prep school on Long Island.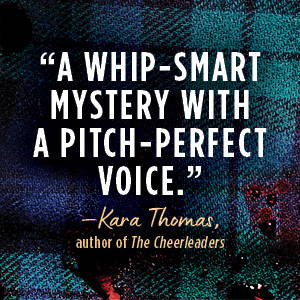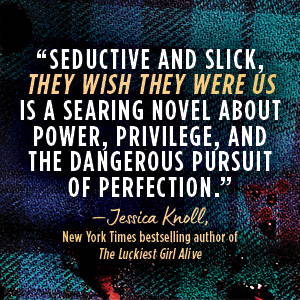 "A juicy, fast-paced, addictive tale that's more than a mystery—it's a timely exploration of ambition, loyalty, and how far we'll go to belong. I couldn't put it down." – Andrea Bartz, author of The Lost Night and The Herd
One to read with someone!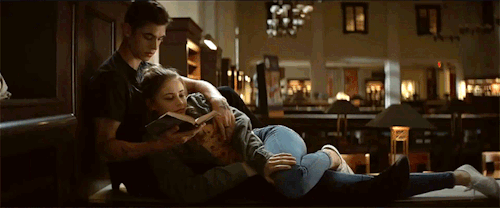 What Other Authors' Think
"Seductive and slick, They Wish They Were Us is a searing novel about power, privilege, and the dangerous pursuit of perfection. You'll remember the girls of Gold Coast Prep Long after the last page."—Jessica Knoll, New York Times bestselling author of The Luckiest Girl Alive and The Favorite Sister
"Fast-paced and completely consuming—I was swept into this riveting mystery from beginning to end. They Wish They Were Us smartly explores the complexities of friendship, the secrets and lies buried under the picturesque façade, and the ultimate cost of perfection."—Megan Miranda, New York Times bestselling author of All the Missing Girls, The Perfect Stranger, and The Last Guest House
"A whip-smart mystery with a pitch-perfect voice." — Kara Thomas, author of The Cheerleaders, Little Monsters, and The Darkest Corners
Jessica Goodman is a senior editor at Cosmopolitan, where she edits essays and opinion pieces. She and her team received a National Magazine Award for their 2017 story, How to Run for Office. Previously, she was a Digital News Editor at Entertainment Weekly and an Entertainment Editor at HuffPost. They Wish They Were Us is her debut novel.
Share with other booklovers
If you would like to be a guest blogger, contact editorial@padmorepublishing.com
Subscribe to Padmore Culture mailing list to receive updates on new arrivals, featured products and must reads
Are you leaving already? Sign up for new books and products, offers and bookish news.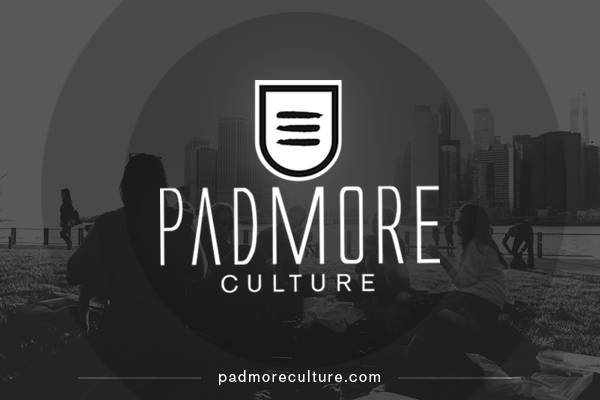 Comments
Follow us on Instagram