Focus on: Women in Sports

Women in Sports:
50 Fearless Athletes Who Played to Win
A richly illustrated and inspiring book, Women in Sports highlights the achievements and stories of fifty notable women athletes from the 1800s to today, including trailblazers, Olympians, and record-breakers in more than forty sports.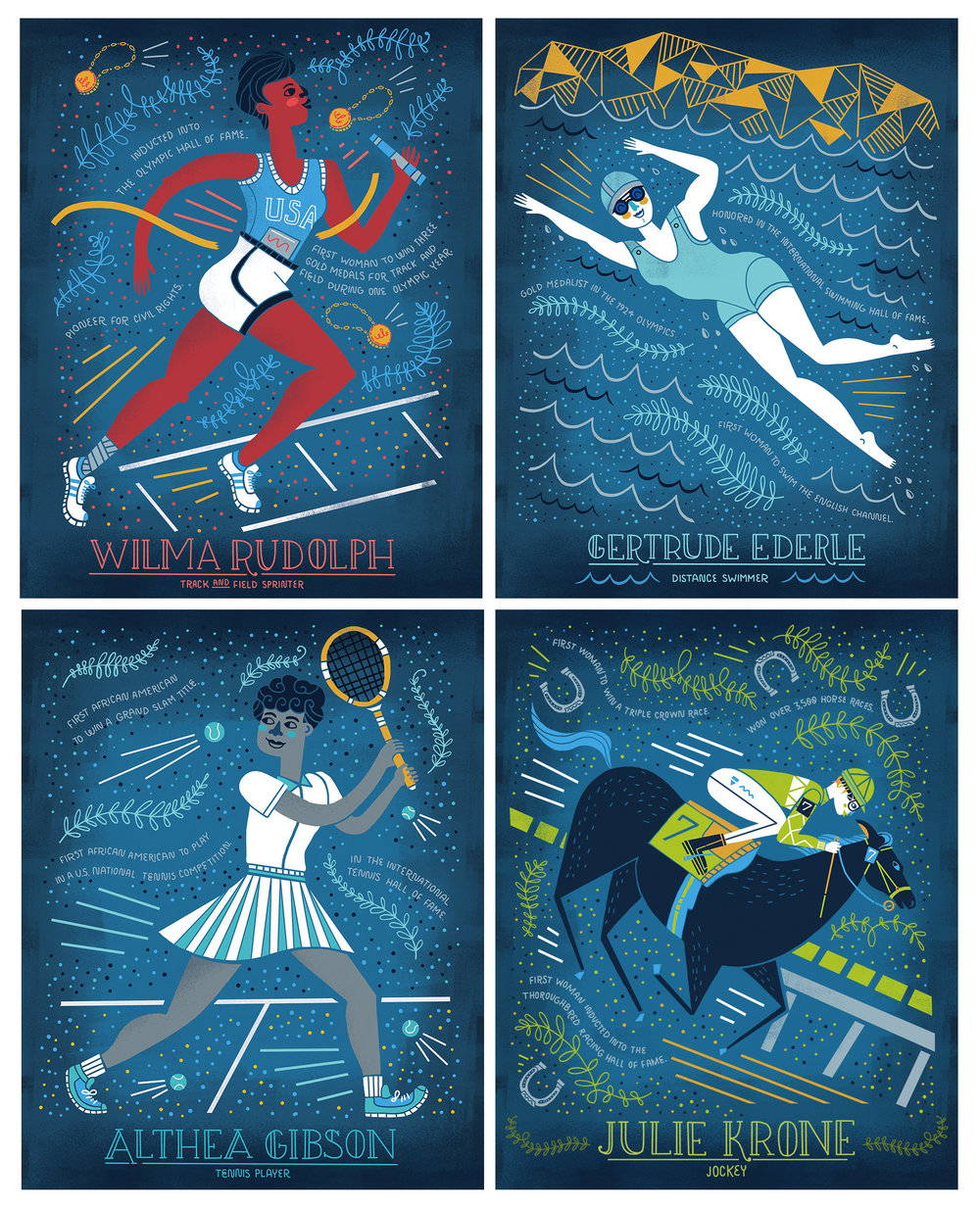 The athletes featured include well-known figures like tennis player Billie Jean King and gymnast Simone Biles, as well as lesser-known champions like Toni Stone, the first woman to play baseball in a professional men's league, and skateboarding pioneer Patti McGee.
What an inspiring book! These beautifully drawn portraits cover the triumphs and troubles of fifty athletes—some you've heard of and many you haven't. There's a familiar pattern to these stories: A woman sets her mind on something, someone tells her it can't be done, and she goes ahead and does it anyway, setting records along the way. You'll cheer for these ladies, and for author Rachel Ignotofsky." – Lisa Taggart, author of Women Who Win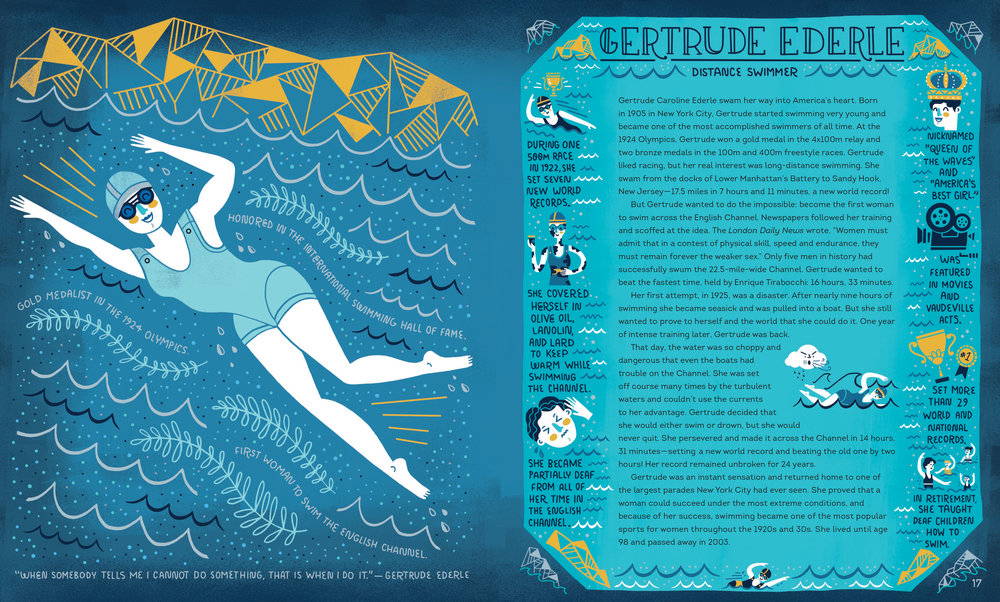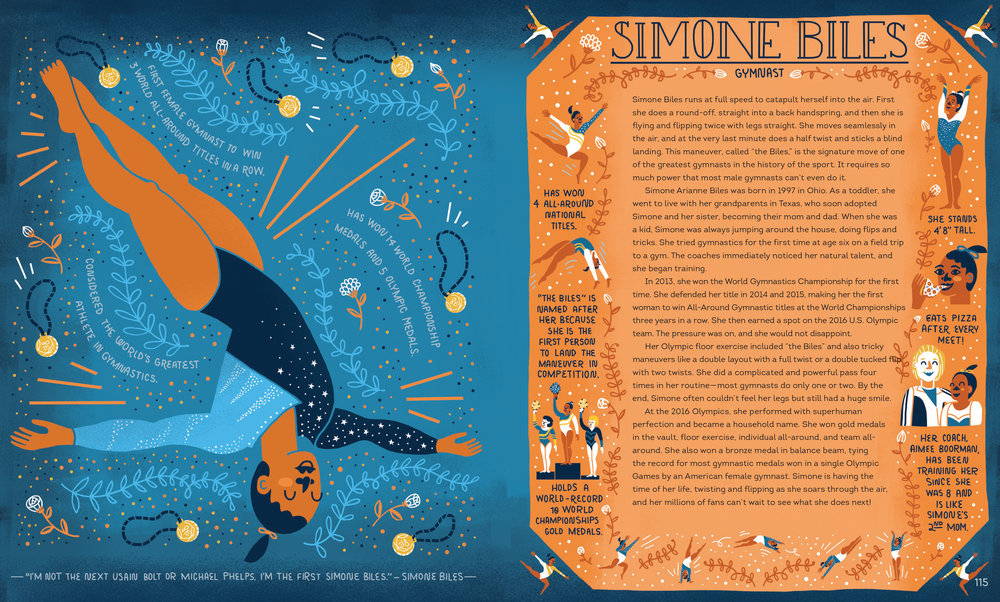 The book also contains infographics on topics that sporty women want to know about such as muscle anatomy, a timeline ofwomen's participation in sports, pay and media statistics for female athletes, and influential women's teams. Women in Sports celebrates the success of the tough, bold, and fearless women who paved the way for today's athletes.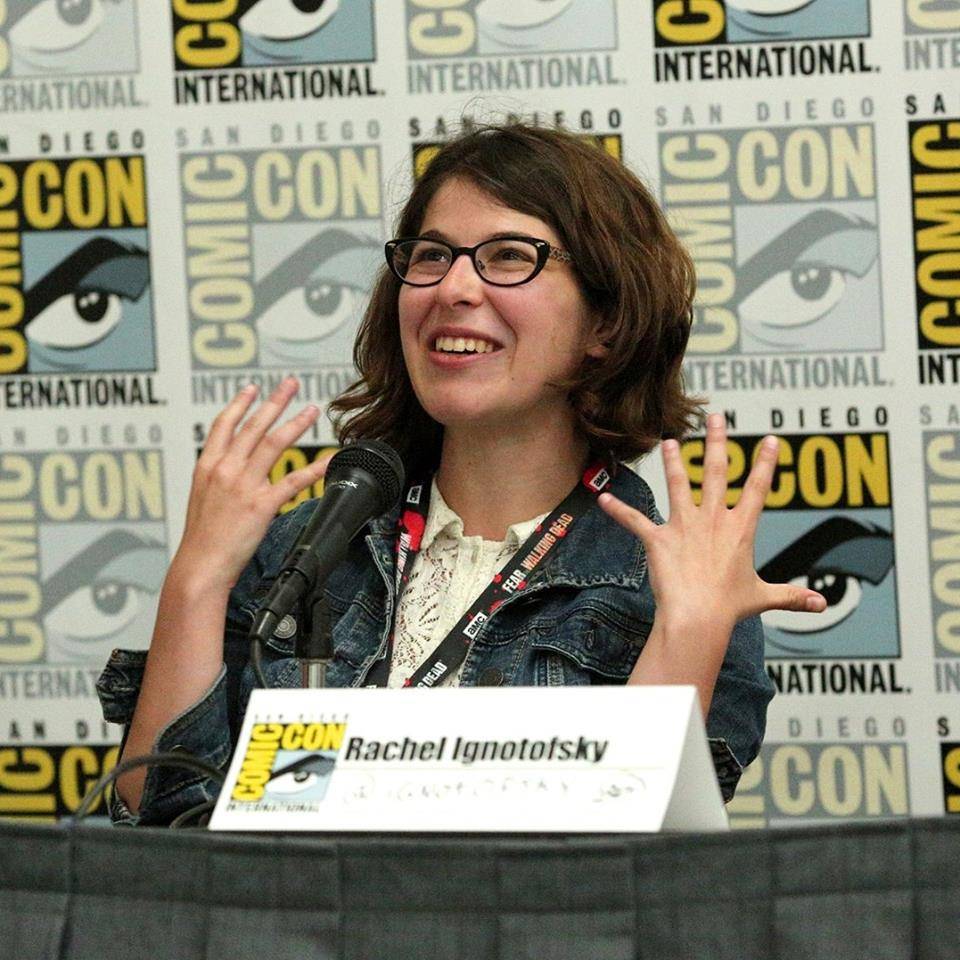 Author and illustrator Rachel Ignotofsky at Comic Con
Rachel Ignotofsky is a New York Times Best Selling author and illustrator, based in beautiful Los Angeles. She grew up in New Jersey on a healthy diet of cartoons and pudding. She graduated from Tyler School of Art's Graphic Design in 2011.
Now Rachel works for herself and spends all day and night drawing, writing and learning as much as she can. Rachel is a published author with 10 Speed Press and is always thinking up new ideas. Check out her books The Wondrous Workings of Planet Earth, Women In Science and Women In Sports.
Her work is inspired by history and science. She believes that illustration is a powerful tool that can make learning exciting. She has a passion for taking dense information and making it fun and accessible. Rachel hopes to use her work to spread her message about scientific literacy and feminism.
From School Library Journal
Gr 4 Up—Utterly browsable and completely engaging, this collection of 50 female athletes offers up brief glimpses into the lives and careers of a relatively diverse group of women. Wandering far off the well-beaten path of familiar names (Billie Jean King, Wilma Rudolph, Mia Hamm), the book also highlights women who excelled (or currently excel) at less traditional activities, such as roller derby (Ann Calvello), archery (Kim Soo-Nyung), bodybuilding (Bev Francis), and refereeing (Violet Palmer). Ignotofsky clearly made every effort to scour the globe and include athletes from many different countries. Each spread profiles an individual and features a page-length description of background and career high points, a quote from the athlete, and a cheerful illustration captioned with additional facts. Organized chronologically by the athletes' birth year, this compendium, taken as a whole, is a captivating look at the history of women in sports, emphasizing that no individual athlete is more or less important than the next. Information about anatomy, pay inequalities between men and women, and other related topics can be found throughout. The writing is accessible to a wide range of readers, and the material is concise and orderly, often leaving readers wanting more. Fortunately, a thorough bibliography is appended, making it easy to dive deeper into the lives of some of these fascinating trailblazers. VERDICT This title is as edifying as it is entertaining; a timely addition to nonfiction collections.—Jody Kopple, Shady Hill School, Cambridge, MA
Share with other booklovers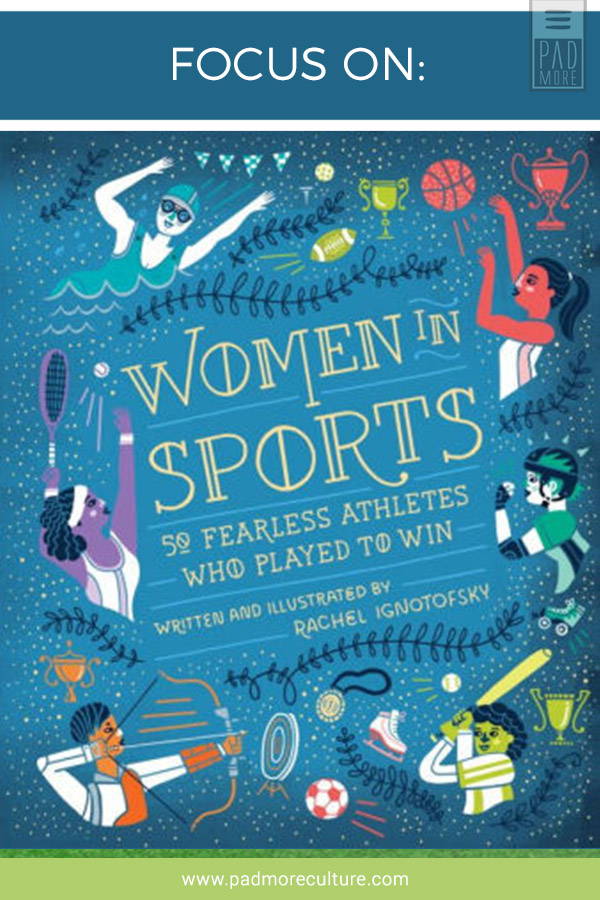 If you would like to be a guest blogger, contact editorial@padmorepublishing.com
Subscribe to Padmore Culture mailing list to receive updates on new arrivals, featured products and must reads
Are you leaving already? Sign up for new books and products, offers and bookish news.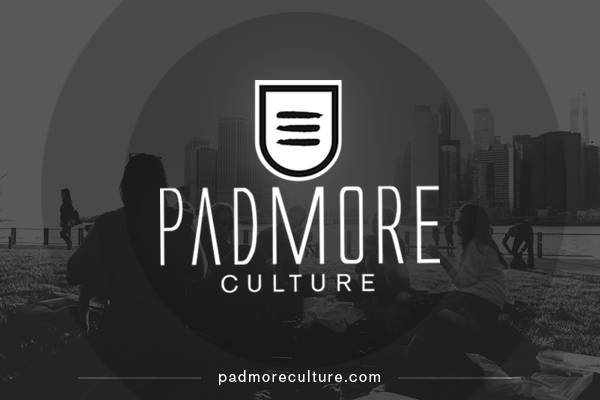 Comments
Follow us on Instagram