Women in Art:


50 Fearless Creatives Who Inspired the World
A charmingly illustrated and inspiring book, Women in Art highlights the achievements and stories of 50 notable women in the arts--from well-known figures like painters Frida Kahlo and Georgia O'Keefe, to lesser-known names like 19th-century African American quilter Harriet Powers and Hopi-Tewa ceramic artist Nampeyo.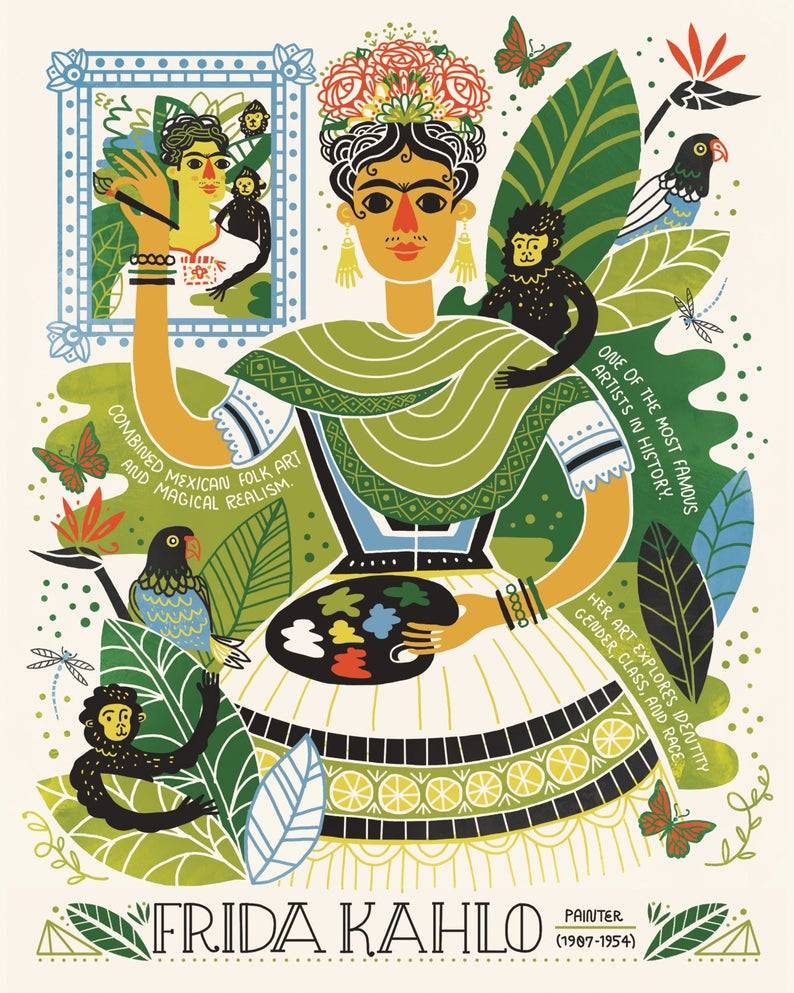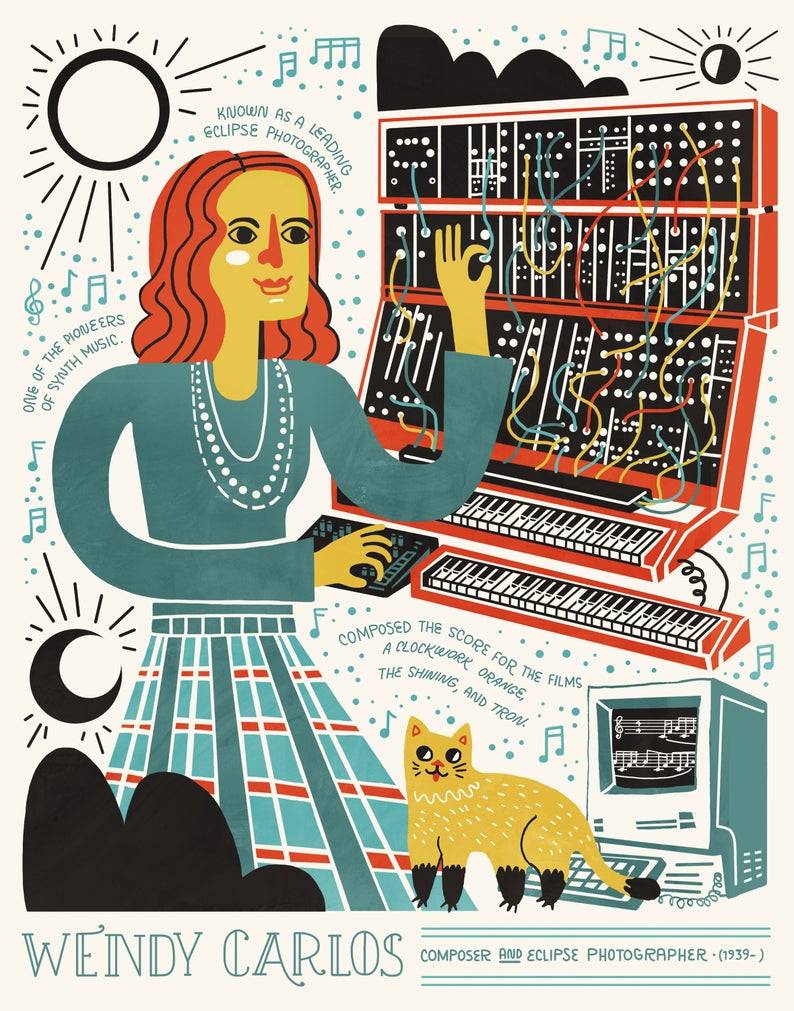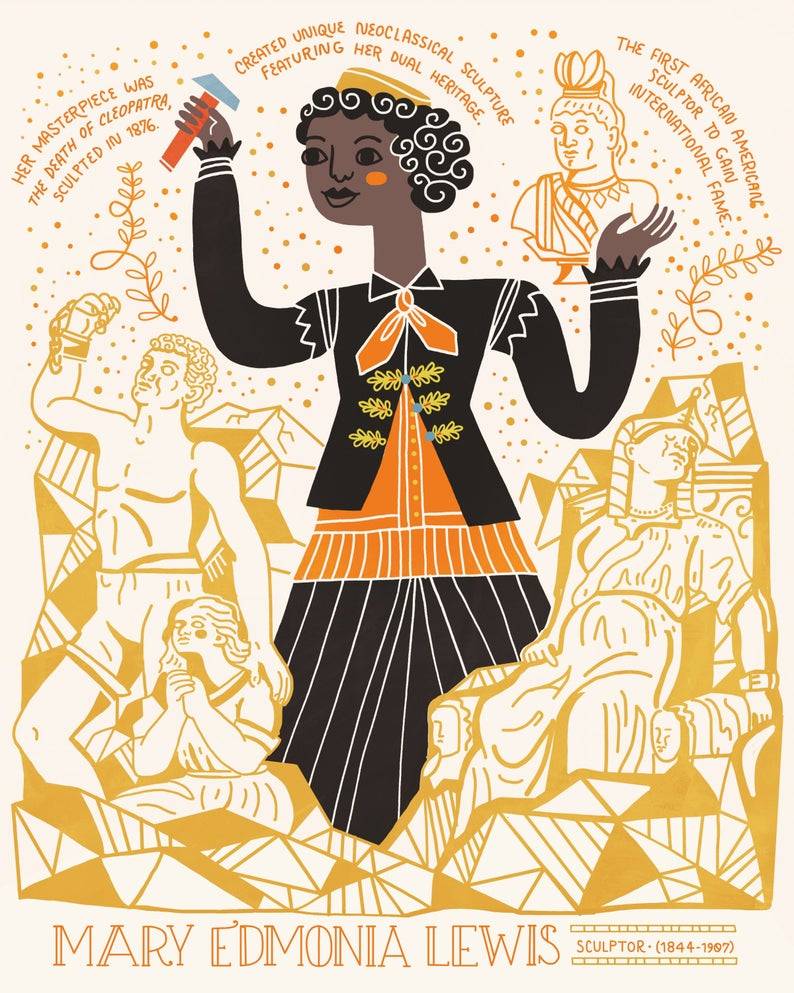 Covering a wide array of artistic mediums, this fascinating collection also contains infographics about artistic movements throughout history, statistics about women's representation in museums, and notable works by women. Women in Art celebrates the success of the bold female creators who inspired the world and paved the way for the next generation of artists.
This is a great book for all ages of adults and children. It is a great fun and easy way to learn about different artists that you may not have known. This book is filled with beautifully painted illustrations that describe the art of the particular artist that she is talking about. The pages even have fun facts that talk about the life of the artist and different things they did. Every page seems to be filled with an enormous amount of information to read. I think the illustrations by Rachel make it an enjoyable book. - Artist Victoria Lipford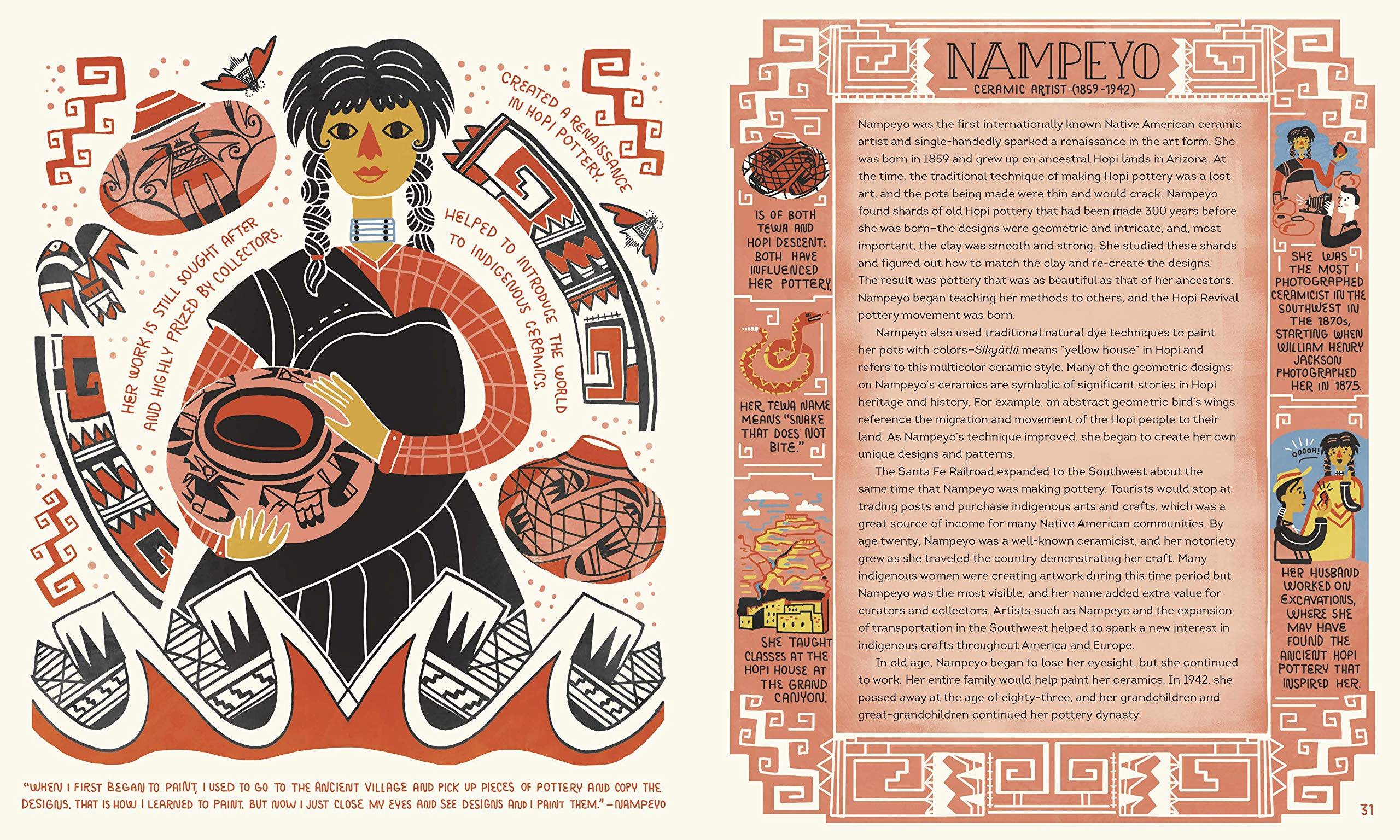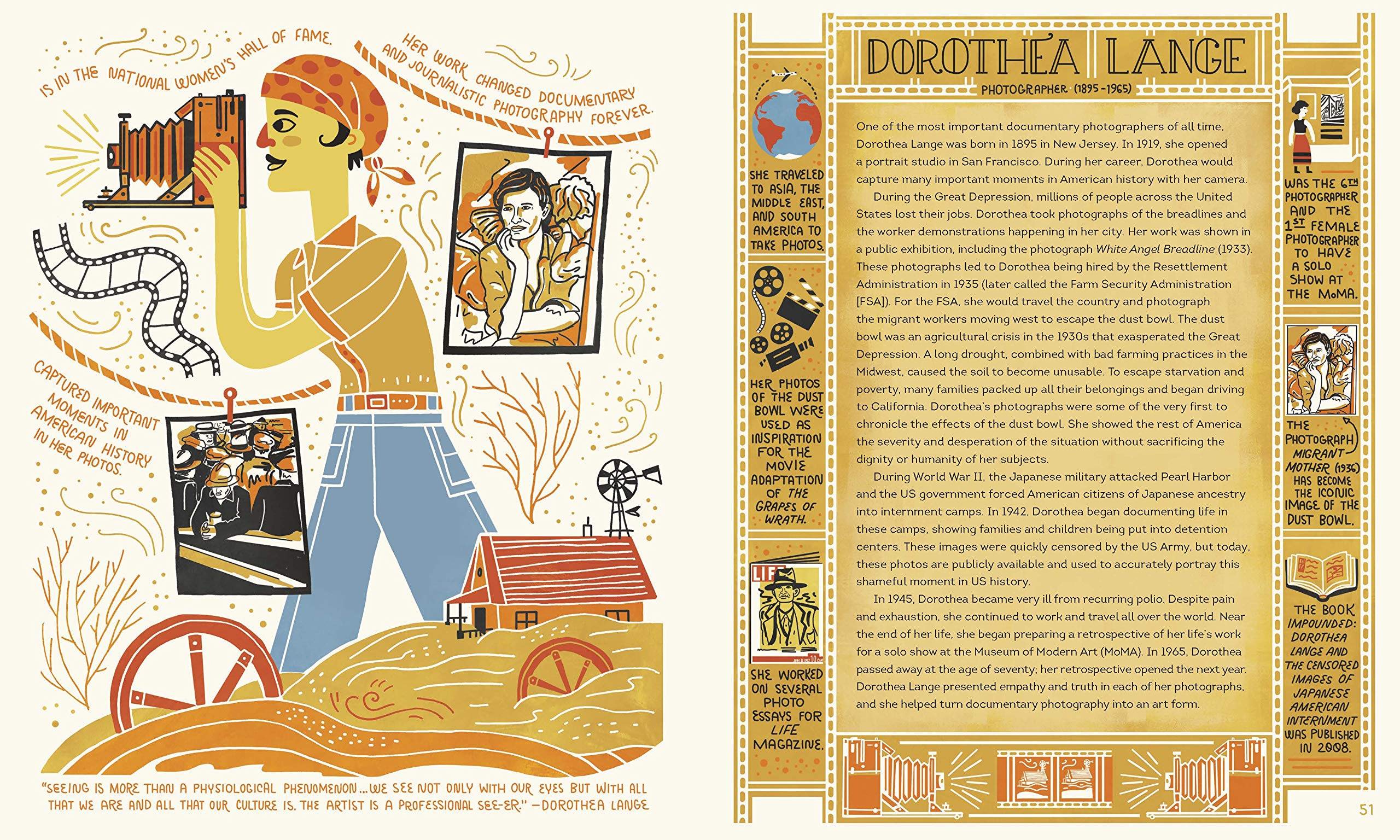 With each brushstroke, chisel of stone, and line drawn, these women persevered. Today, we celebrate their art and their stories so we can understand how their work has influenced our lives. Art is more than just something beautiful—it shapes and reflects our world.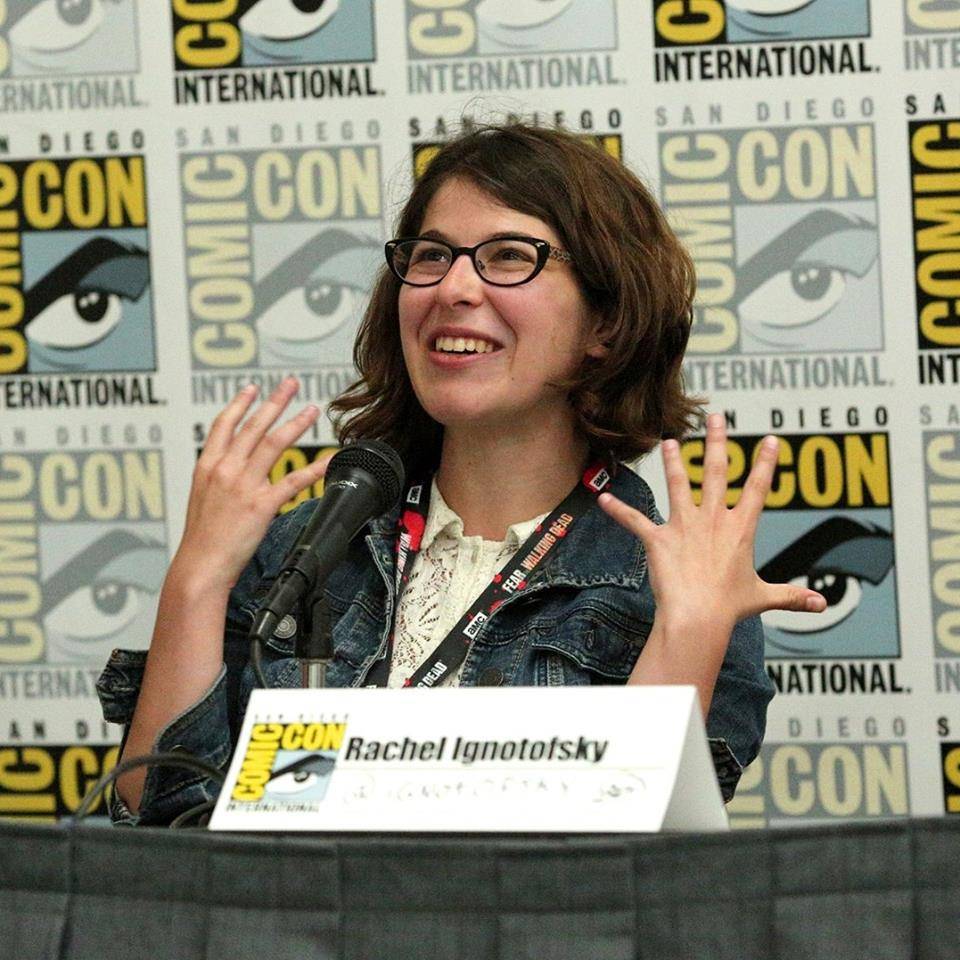 Author and illustrator Rachel Ignotofsky at Comic Con
Rachel Ignotofsky is a New York Times Best Selling author and illustrator, based in beautiful Los Angeles. She grew up in New Jersey on a healthy diet of cartoons and pudding. She graduated from Tyler School of Art's Graphic Design in 2011.
Now Rachel works for herself and spends all day and night drawing, writing and learning as much as she can. Rachel is a published author with 10 Speed Press and is always thinking up new ideas. Check out her books The Wondrous Workings of Planet Earth, Women In Science and Women In Sports.
Her work is inspired by history and science. She believes that illustration is a powerful tool that can make learning exciting. She has a passion for taking dense information and making it fun and accessible. Rachel hopes to use her work to spread her message about scientific literacy and feminism.
This hardback book is a rich blend of colours and imagery. It's lovely to look at but also read.
I knew of 2 of the female artists by name but the rest were new to me, the writing style is easy and clear. I love the fact that the mediums used by the women identified were so varied, emphasising that everything is art. The book is informative but in a fun way. There are also some additional pages that provide broader info on art like which colours blended produce which colours etc. A gem for adults and kids alike, this is staying mine. - Somia
What a treasure this book is! Chock full of illuminating biographies of women and their art, intricate illustrations and fascinating facts, this book brings these artists' masterworks into light, where they deserve to be studied and respected. Women in Art: 50 Fearless Creatives Who Inspired the World features both well-known artists (Georgia O'Keeffe, Frida Kahlo, Maya Lin) and lesser-known artists who deserve more recognition, which would be all of the artists featured in this book. It would make a great gift for girls 12+ - Kathryn
This book by Rachel Ignotofsky tells the stories and achievements of fifty women in one page each, with lavish illustrations and interpolated infographics about various details. The author goes out of her way to find women of color, queer women, women who lived outside of America, and other diverse categories, which I really appreciated. Her books sort of trend towards a brief history of feminism, aimed at children probably middle school and up. They're cute, they're as comprehensive as a fifty-biography book can be, and the illustrations are gorgeous. I'd definitely give any one of hers to a kid. - Kathleen
Share with other booklovers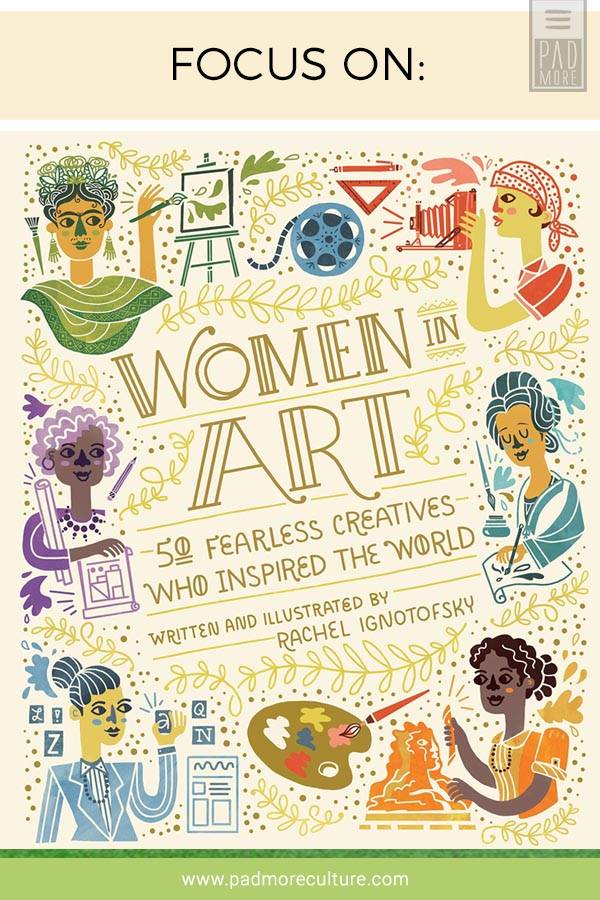 If you would like to be a guest blogger, contact editorial@padmorepublishing.com
Subscribe to Padmore Culture mailing list to receive updates on new arrivals, featured products and must reads
Are you leaving already? Sign up for new books and products, offers and bookish news.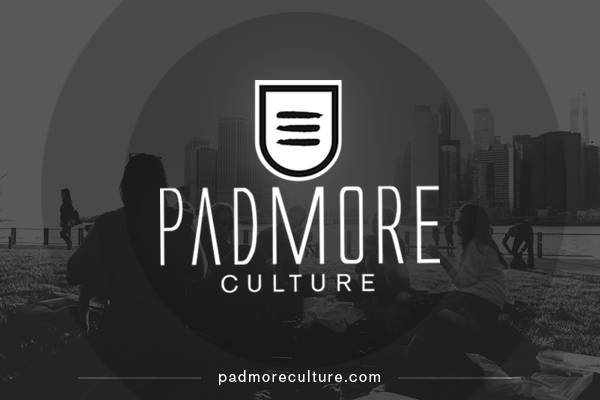 Comments
Follow us on Instagram