Festive Peppermint Mocha Recipe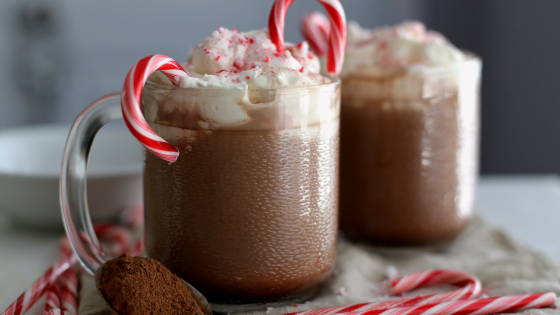 Nothing gets us in a festive mood more than a peppermint hot drink that reminds us of candy canes and holidays' cheers. This season of gift giving, which probably involves getting a book for each and everyone in your list, we are giving you this recipe inspired by Starbucks Peppermint Mocha. Wishing it will give you warm feelings and pure joy.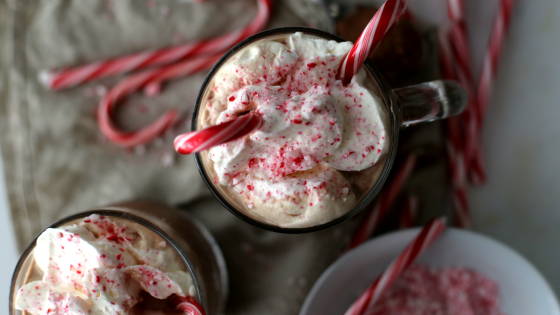 READY IN: 8 mins
SERVES: 1
INGREDIENTS:
3 tablespoons powdered baking cocoa (preferred Ghirardelli-sweet ground chocolate and cocoa powder)
3 tablespoons warm water
1 1⁄2 tablespoons peppermint syrup (do not use extract- you can buy a very large bottle of syrup at Starbucks for $7) or 1 1⁄2 tablespoons creme de menthe
4 ounces espresso
12 ounces steamed milk whipped cream
red sugar crystals

DIRECTIONS:
Combine 3 Tbsp Baking Cocoa with 3 Tbsp warm water to make into a rich syrup.
Pour into a 16 ounce mug.
Add espresso
Add Peppermint syrup.
Steam milk and add to remainder of cup.
Garnish with whipped cream and sugar crystals.

To buy while you make the drink... Matching Products!
Share with other booklovers
Subscribe to Padmore Culture mailing list to receive updates on new arrivals, featured products and must reads
Comments
Follow us on Instagram