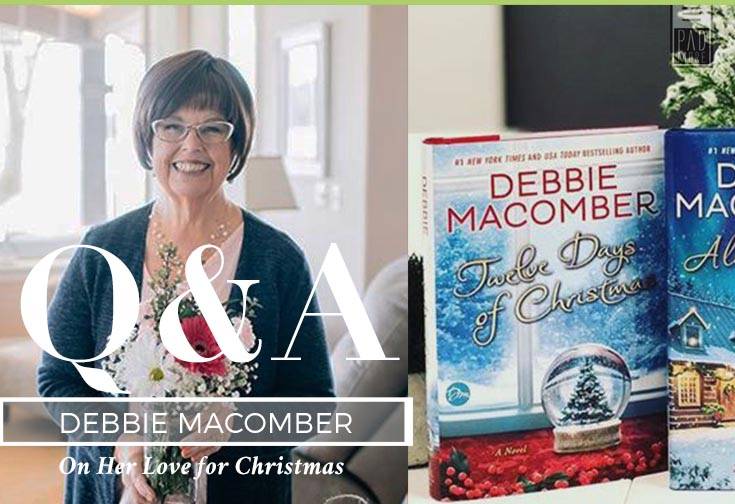 Q&A with Debbie Macomber
and her love for Christmas stories!
Q: What drew you to write Christmas-themed fiction?
A: I love Christmas-the songs, the food, the family gatherings, the decorations, the hope and goodwill we all want to share in during this special time. So many of us get caught up in the stress of the "doing," so I wanted to give my readers a small breather- a short stress reliever and a reminder of what's really important at this most wonderful time of year.
Q: How do you get the ideas for your stories and characters?
A: I am a natural born storyteller. I feel this is the gift I've been given and I feel blessed that the ideas of my novels come very naturally to me. Story ideas are all around us; life itself presents us with plenty of ideas every single day. It's a matter of being open to them—and then fashioning them into a story with believable and compelling characters. And I think most writers find that the people around them provide the basis for the fictional characters they create; I certainly do. It can be a matter of taking a trait from one person, a physical characteristic from another, a way of speaking from a third and then combining them. Ultimately, believable characters come from the writer's observations about the people and situations around him or her.
Q: What is the importance of a happy ending in your stories?
A: When I read, I make an emotional investment in a book and I want to come away with a feeling of satisfaction and hope. I believe my readers feel the same way; we all want reassurance that the couple are genuinely and deeply in love and committed to the relationship; that things will work out; that there is something to be hopeful for.
Q: What is something you do every Christmas that we might don't know of?
A: Having a great time enjoying tea with some of my author friends. I'm really grateful for our Christmas Tea tradition over the years.
Q: How did you started your tradition of picking a word for the year?
A: It's been well over twenty years since I started choosing a word for the year. It began when I was part of a breakfast group of other like-minded business women in my community. They have all since retired, but the tradition has stayed with me. The way I get my word is by asking God to reveal it to me. My word for 2018 was LISTEN. Countless times over the last twelve months I've needed to keep my mouth closed and my ears open. Some words that are given to me are more difficult than others. My word for 2019 makes me a bit uncomfortable, but I remain confident that God is going to use it in my life in a powerful way. My word for 2019 is SURRENDER.
Q: Is it true you collect Nativity sets?
A: For me it's important to remember the reason for the season. I love decorating the house with my collection of Nativity sets. I have Nativities in all shapes and sizes, and in all the rooms in my house. Even outside!
Q: Any message for your readers?
A: Merry Christmas to all my amazing readers! God bless!
Share with other booklovers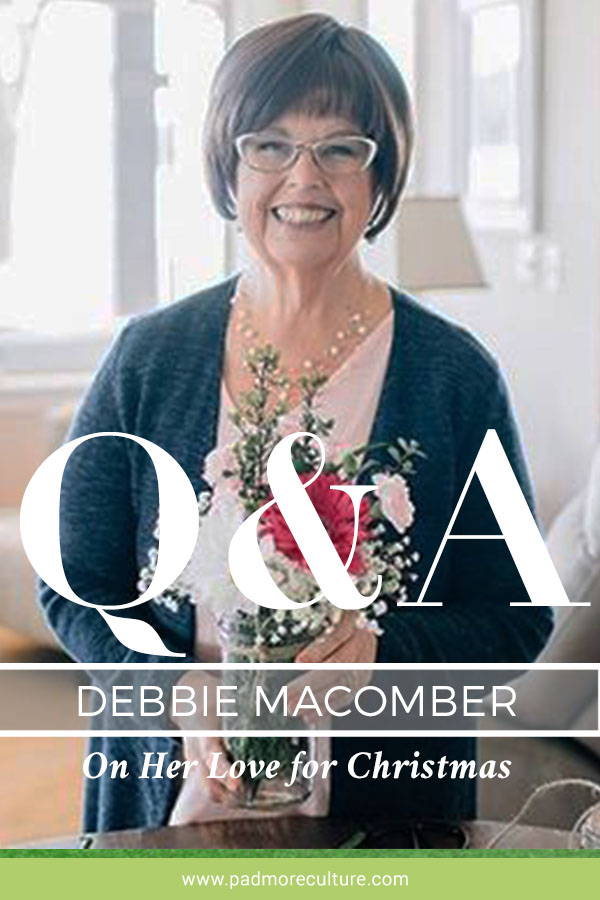 If you would like to be a guest blogger, contact editorial@padmorepublishing.com
Subscribe to Padmore Culture mailing list to receive updates on new arrivals, featured products and must reads
Are you leaving already? Sign up for new books and products, offers and bookish news.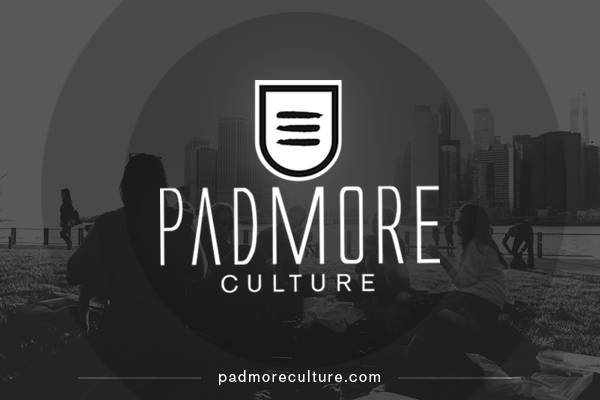 Comments
Follow us on Instagram