ACOFAS- Always Wanting More?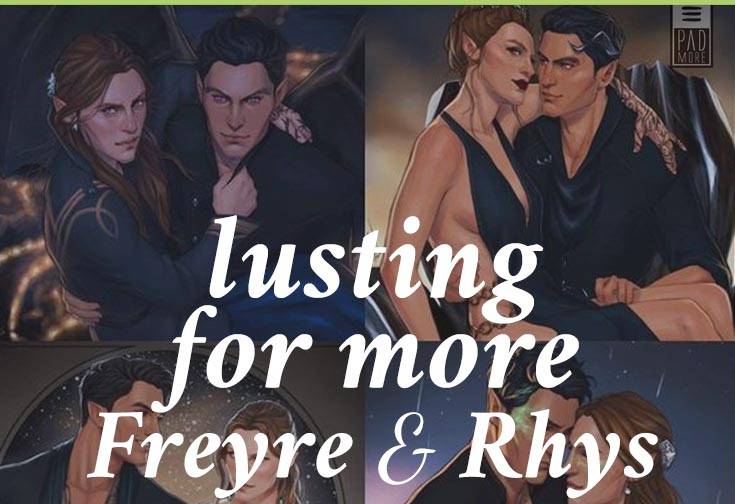 Sarah J. Maas has become a staple at every book lovin' household! Today we are happy to present to you our Guest Blogger's review for ACOFAS! She brought a unique insight into the series and we are so excited to be partnering with her to bring you this review! She might not be lusting for Freyre and Rhys and we wanted to bring her perspective to light!
A Court of Frost and Starlight earned a 4.5
I'll just start by saying that I'm devastated. Finishing this book - knowing it meant saying goodbye to one of my favorite series ever - was hard .I know many people didn't enjoy this novella, some said Sarah Maas didn't put any effort in writing this, that it wasn't even near the level of the rest of the series. I kindly disagree. Thought this isn't perfect - and it's nowhere near A Court of Mist and Fury, FACTS - I enjoyed it so much and I think it was a necessity. A Court of Wings and Ruin left us with our happy ending, yes, but with so many questions still unanswered! There were many things left behind, things we needed to know more about.
The story itself isn't particularly deep or interesting, to be honest. It's basically a window on the lives of our favorite Inner Circle, set a few months after that last battle against Hybern. Don't expect a complex plot or some kind of substance, because you will be disappointed. This book needs to be taken for what it is: a little story meant to be a bridge between the original series and the next one and to give us a bit of closure on certain topics. What is interesting, is that in this novella we get to see things evolve from different POVs. Usually, I'm not a fan of multiple POVs, but in this particular book - given that the story itself is very easy and relaxing - I enjoyed it very much. The story is narrated for the most part by Fayre and Rhysand, and - please don't kill me - I must say I didn't particularly like Rhysand's chapters. Something in the way they're written reminds me too much of Fayre and, when reading them, sometimes I forgot HE was the actual narrator. What I did enjoy were the few chapters from Cassian, Mor and Nesta POVs: in those, we get to concentrate on each character, we get to explore his thoughts on a deeper level and I think it's something we needed a lot. The only thing I don't understand is why Fayre and Rhysand's chapters are written in first person, while the others are written in third person.
I agree with the people saying Fayre and Rhysand need to go. As much as I love them, as much as they're my favorite fictional couple, they need to go. Their story has come to an end and we need to accept this. If this book had more chapters from other POVs and less from theirs, it would've been much better! I mean, how can you not give me at least ONE chapter from Tamlin's POV?!Oh, can we talk about him?
Sarah, Sarah, Sarah. How did you make me feel sorry for a ma(n)le I completely abhorred?I don't justify anything of what he did, but - at the same time - I felt pretty bad for him. The way he didn't have wards protecting him and his house, the way he was letting himself rot... yes, he made some pretty big (HUGE) mistakes, but at the end of the day he never meant to hurt Fayre in any way, shape or form. He was just too blind to see the reality of things, he was so relieved by Fayre being safe and sound... as we Italians say, he had ham on his eyes. Does this mean we should forget everything, forgive him and move on? Of course not. But still...I would've really enjoyed an introspective chapter from his POV.
Obviously what was really interesting was reading about Cassian and Nesta. I loved getting to know more about our Illyrian and his past, while I didn't quite get the way Nesta was dealing with everything she went trough. Especially all those Fae she had sex with. Knowing how much she despised their species, it felt a bit weird. But I enjoy their story a lot and I can't wait for their series to be out!
One last thing and then I'm done: I'm sick of people stating how Sarah Maas doesn't know what diversity is and that the relationship she writes about are toxic and blablabla. Keep in mind I'm talking only for this series.First of all, we get diversity in these books. We have black characters, we have bisexuality. Many people didn't like the way the latter was written. WHY? Yes, Mor is ashamed of coming out. Is that offensive? No, it's realistic. Wouldn't you be a bit self-conscious if you had to come out as a bisexual - with lesbian preferences - to the man who loved you for the past 500 years? She's too afraid of hurting him, not to mention how much she's afraid of what coming out to the world - which includes his cruel, wicked father - could mean. Just because it's a book and it's fiction, it doesn't mean everything has to be easy and unrealistic. It doesn't mean every character has to embrace his sexuality without a worry.

Next, we have relationships and their toxicity. People seem to be offended by the fact Sarah Maas describes Fae as a species with animal instincts. Just because they look rather similar to humans, doesn't mean they are human, just immortal and with pointy ears!They're an animal species as much as we are, with some additional primitive instincts to make a difference. So yes, they mate - in biology, mating is the pairing of either opposite-sex or hermaphroditic organisms, usually for the purposes of sexual reproduction.In the universe of ACOTAR - as Rhysand himself explains in ACOMAF, if I remember correctly - Fae have this thing called "mating bond", which is basically a connection between two Faes that could "produce" a stronger and better heir. It's called maintenance of the species. We humans did the same, a long time ago. Yes, we evolved. Fae apparently didn't. Should we blame Sarah Maas for writing about an underdeveloped species? To me, this is ridiculous.
I agree that the word "mate" gets used a bit too often. But at the same time, I can't blame Rhysand for thinking of Fayre as his mate. As Cassian explains in ACOFAS, a mating bond in which there's also a strong, romantic bond, is something kids are told about when they're little, like a fairytale. Just like we get told about the princess finding his prince. It's something magical, but so rare you would never think it could actually happen to someone. Imagine how shook would you be if you got to be the one who's mating bond comes with the strongest romantic bond as well, something everybody considers almost impossible.And yes, this mating bond makes males being possessive. Is it right? Of course not, we don't stan men who treat women like their own possessions. But nobody in this series ever says it is okay. Rhysand actually apologizes for what his behavior could be in the week following the mating bond. Oh, he also lets Fayre go home with another male at first.And he would be open to the idea of Fayre being worshipped by multiple males together if she wanted to.I mean, that is not how a possessive person acts. Just saying.And on this note, my review ends. I want to thank Sarah for this incredible series and I can't wait to see what she has in store for us!
Claudia is a computer science student from Italy. Beside technology, her passions include photography, traveling, acting and reading.
She joined the bookstagram community because she felt the need to meet like-minded people who she could talk to about her readings and her bookish opinions.
Since then her passion has grown exponentially and her transition into a "professional reader" slowly started. On her blog, ClodiaReads you will find a review for each and every book she read, and she hopes you'll find them useful and interesting. She can't wait to have some awesome conversations about this incredible bookish world!

Share with other booklovers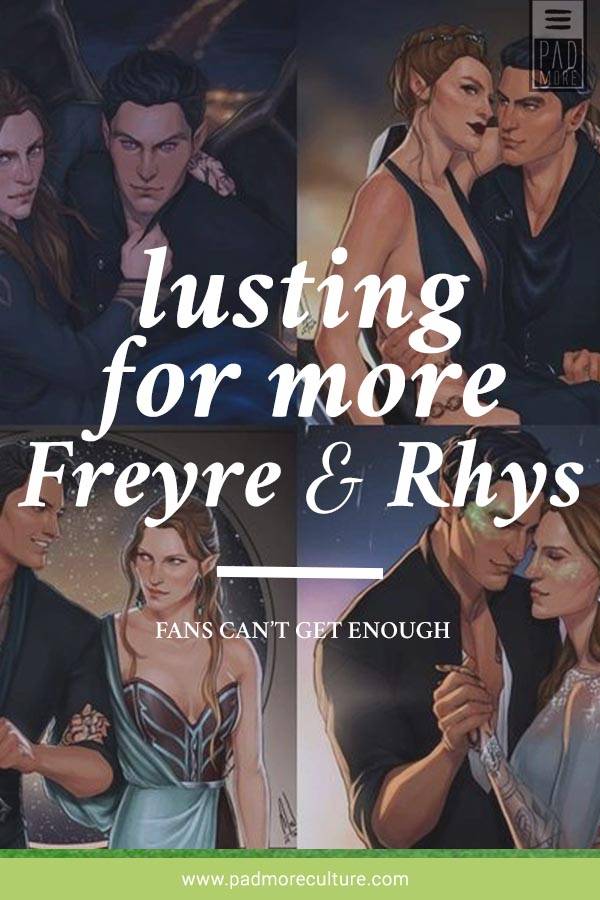 If you would like to be a guest blogger, contact editorial@padmorepublishing.com
Subscribe to Padmore Culture mailing list to receive updates on new arrivals, featured products and must reads
Are you leaving already? Sign up for new books and products, offers and bookish news.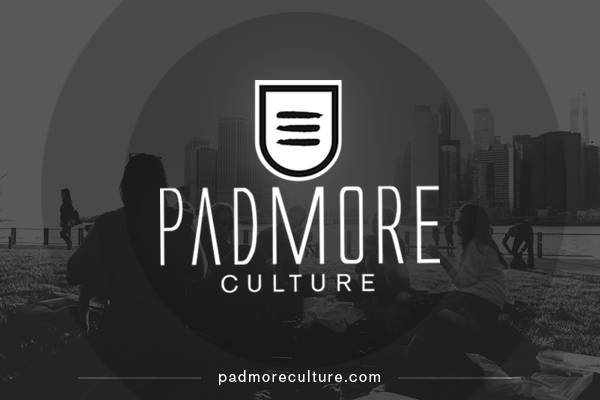 Comments
Follow us on Instagram