Include Little Women in Schools' Syllabi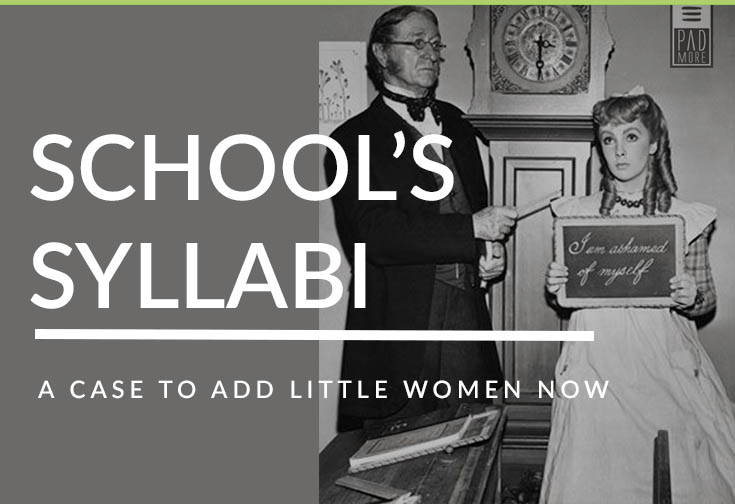 While researching her book [,'Meg, Jo, Beth, and Amy: The Story of Little Women and Why It Still Matters', Anne Boyd] Rioux was shocked to hear teachers say that Little Women 'was a book for girls to read in private,' and not appropriate for school syllabi. What this says about the American literary canon is that it is still perpetuating a dismissive attitude not only about women writers, but also about the importance of women and girls as human beings. It's also failing to tell boys that it is okay to invest in stories about girls' lives.
This kind of closed-mindedness overlooks the fact that there is much for boys and men to learn about love, relationships, friendships, and rejection. Couldn't America's toxic masculinity and rape culture be treated with a healthy dose of teaching Little Women in schools? When Jo denies Laurie her hand in marriage, she imparts important lessons for all children—that girls are allowed to say no, and that boys are allowed to feel sad, and can recover from rejection.
Despite many feminist scholars' disdain for the wedding at the book's end, Little Women is a feminist book. Alcott wrestles with the limitations and expectations of women at the time, and gives each of the four sisters and Marmee individual identities and myriad dimensions.[…] The attitude that Little Women is somehow limited in its offerings is representative of how female-character-driven novels are treated in general—they've become relegated, ignored, and treated with a lack of seriousness. This same treatment carries over to how girls and women are treated. And that should make us as angry as Marmee. If we want this to change, we have to start by fighting for this work to be treated like the great American novel it is. Little Women is genius.
-----
A.N. Devers, 'Little Women Is A Big, Important American Masterpiece. Let's Treat It Like One.' (Elle)
Greta read it at home, not school.
Writer and director Greta Gerwig's, whose adaptation of the 1868 novel Little Women is getting great reviews, says in an interview with The Advocate: "I don't remember a time when I didn't know who Jo March was."
Her admiration for the beloved character started since the first time she read the book. Like many girls, Gerwig was introduced to Little Women at home, not school.
"I went to a Catholic school where the boys were assigned Hamlet and the girls were assigned Romeo & Juliet," she recalls of her introduction to Shakespeare, indicative of the kind of thinking that has kept Little Women out of the general curricula for generations.
The more she learned about the book and its author, the more she realized it was "so incredibly pressing and modern and important to tell this story of these ambitious girls who want so much more than the world is able to provide them at this moment." Although it takes place during a time of "pre-Victorian morality," she found so much more embedded in Alcott's story. "You forget how messy and wild it is," she explained, both of which were elements she wanted to bring to this story of female empowerment.

Girl Culture under represented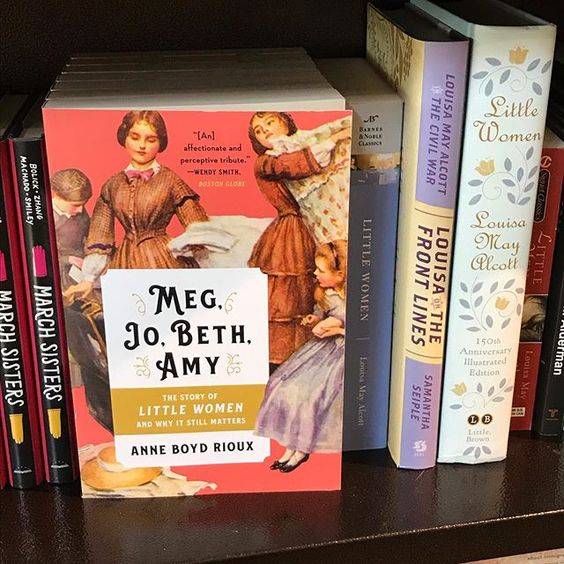 According to Anne Boyd Rioux, author of Meg, Jo, Beth, and Amy: The Story of Little Women and Why It Still Matters, by the time the 1994 movie adaptation starring Winona Ryder came out, Little Women was taught at less than 5 percent of public schools. Many will recall reading To Kill a Mockingbird and Anne Frank: The Diary of a Young Girl, both of which have girl narrators, but these books aren't about girl culture, whereas several books that center on boys and boy culture have been assigned and canonized, from The Adventures of Huckleberry Finn and Tom Sawyer to The Catcher in the Rye.
...bring the book and related gifts home.
Or give them to teachers to inspire them to advocate for the inclusion of the story in schools.
Share with other booklovers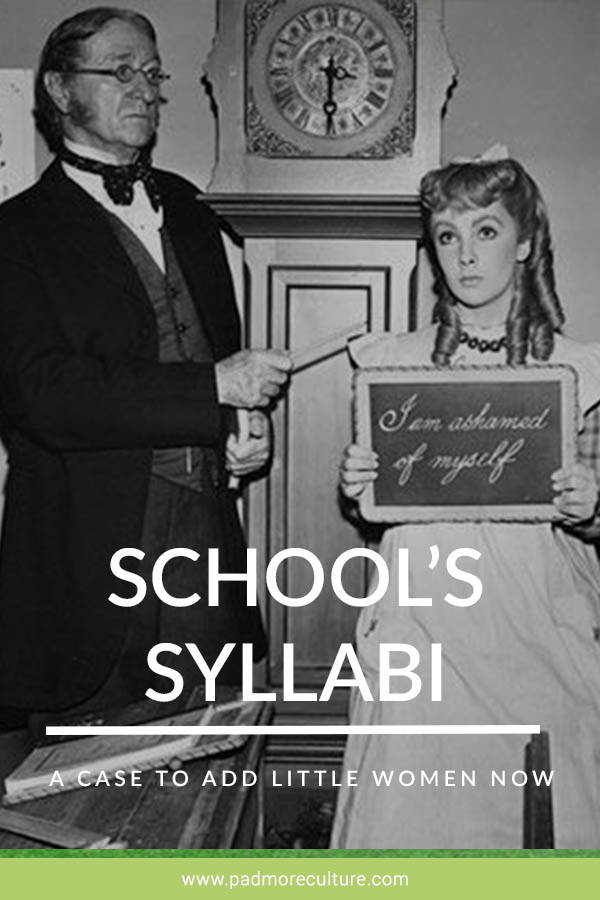 If you would like to be a guest blogger, contact editorial@padmorepublishing.com
Subscribe to Padmore Culture mailing list to receive updates on new arrivals, featured products and must reads
Are you leaving already? Sign up for new books and products, offers and bookish news.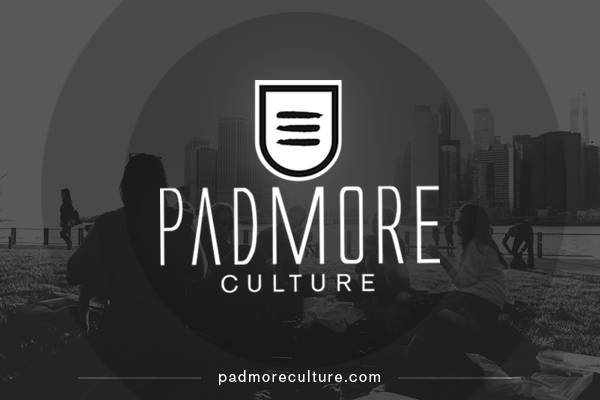 Comments
Follow us on Instagram